From Manchester United's Fred the Red to Arsenal's Gunnersaurus Rex, every single one of the 20 Premier League mascots -- ranked!
The Toe Poke Daily is here every day to bring you all the weirdest stories, quirkiest viral content and top trolling that the internet has to offer, all in one place.
After the purgatory of the international break, the Premier League is finally back! So what better way to mark four months of almost unbroken club action than by re-acqainting ourselves with those most unsung of heroes -- club mascots.
You really can't beat a good mascot. Sure, you pay your ticket money to see an actual game of football, but what with all the waiting around prematch and at half-time, you need someone -- preferably an anthropomorphised character -- to keep the excitement level up.
There was a time, not so long ago, when their presence on the touchline was a novelty in the Premier League, but now they are ubiquitous in England's top flight.
Here is our in-no-way-scientific countdown from worst to best for the 2019-20 season.
20. Hammerhead (West Ham United)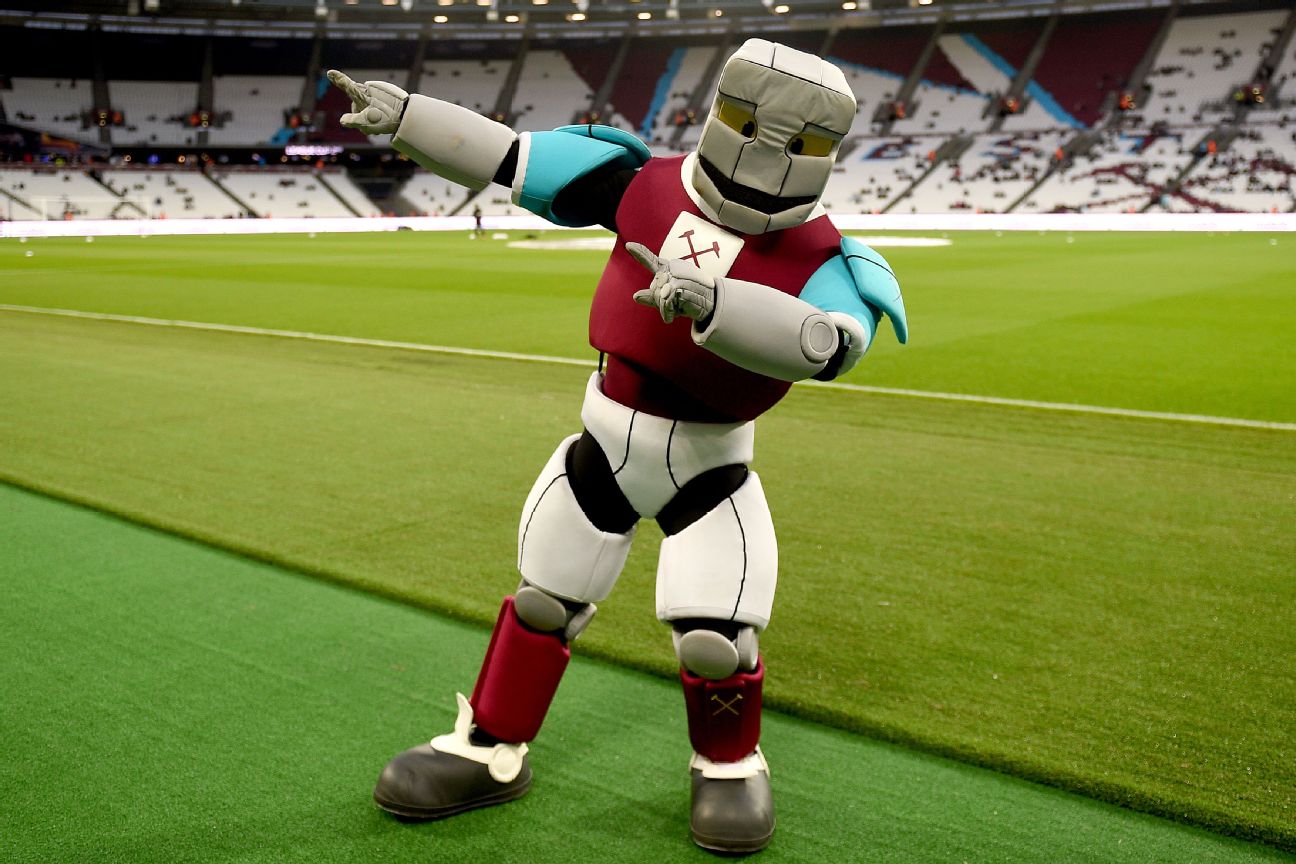 When you fail your audition for the Transformers movie by being far too weird, your second best bet is to try your hand as a Premier League mascot.
19. Monty Magpie (Newcastle United)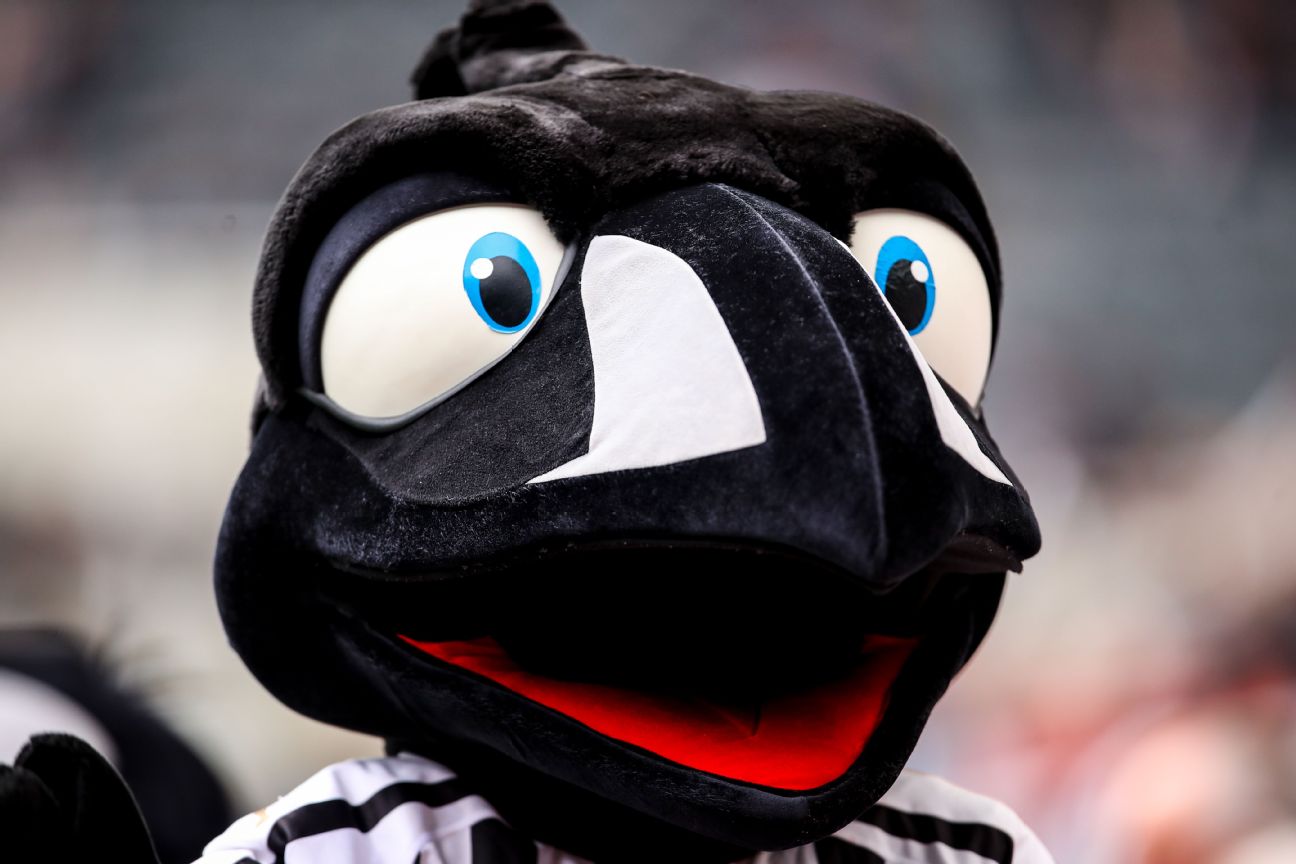 Just imagine waking up in the middle of the night to find that monochrome monstrosity glowering over your bed.
18. Wolfie the Wolf (Wolverhampton Wanderers)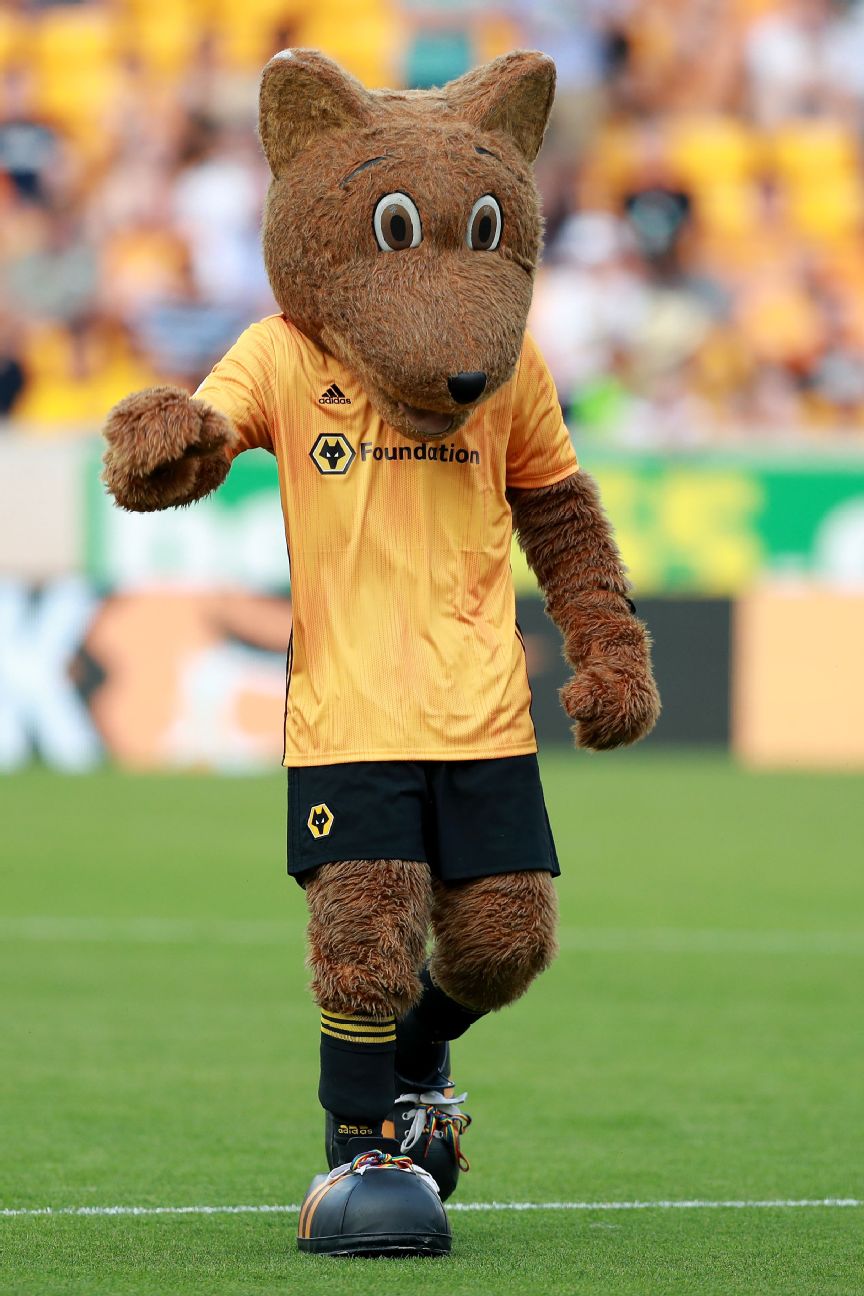 Wolfie's a solid character but nothing to write home about.
17. Cherry Bear (Bournemouth)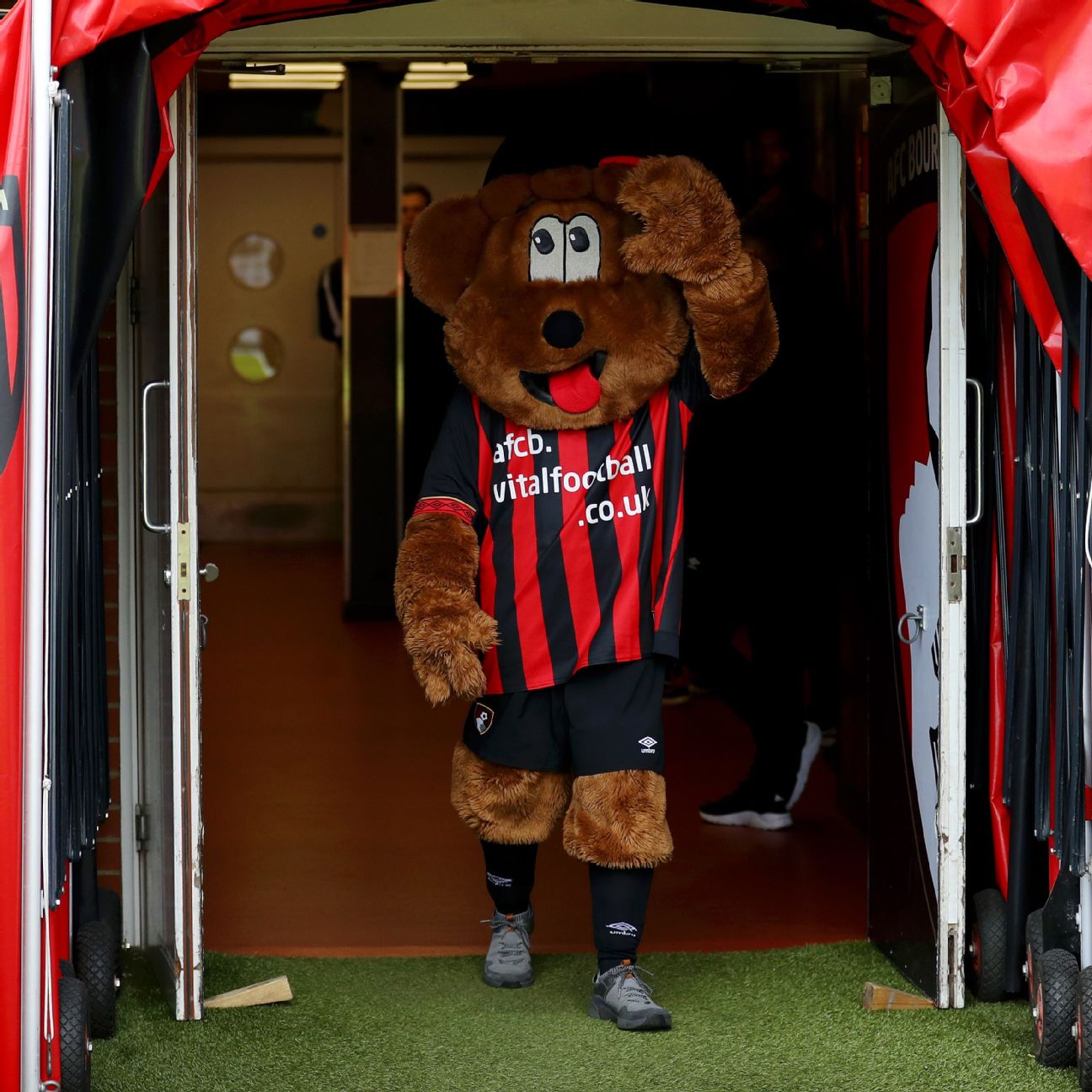 Cherry is likeable enough, but his expression is one of a permanently dumbfounded bear attempting to lick honey off his own chin.
16. Captain Canary (Norwich City)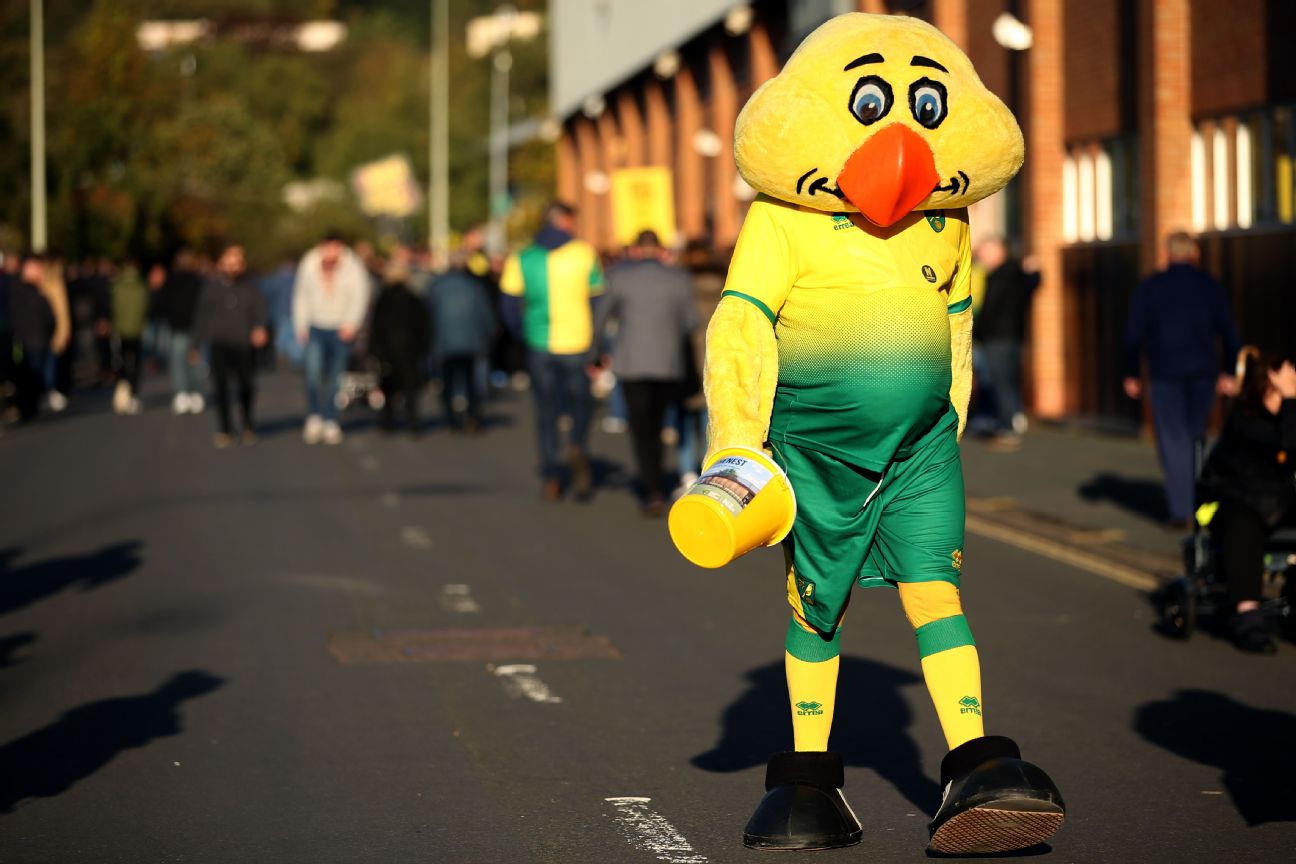 The portly yellow bird is a mainstay at Carrow Road, where he's dutifully served as mascot for decades while always looking rather sorrowful.
15. Gully (Brighton & Hove Albion)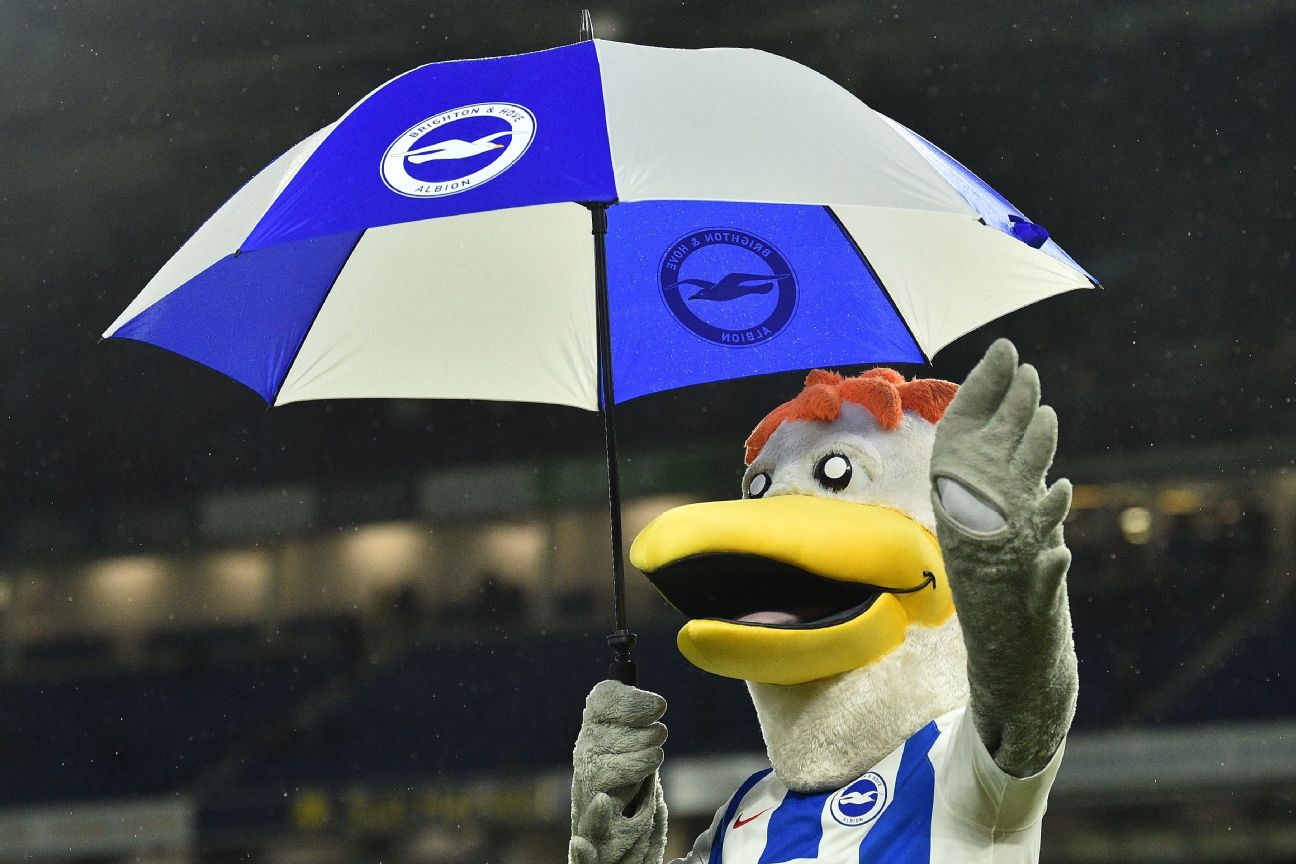 A hardy soul, Gully certainly isn't afraid to entertain the Albion faithful in even the most adverse weather conditions.
14. Captain Blade (Sheffield United)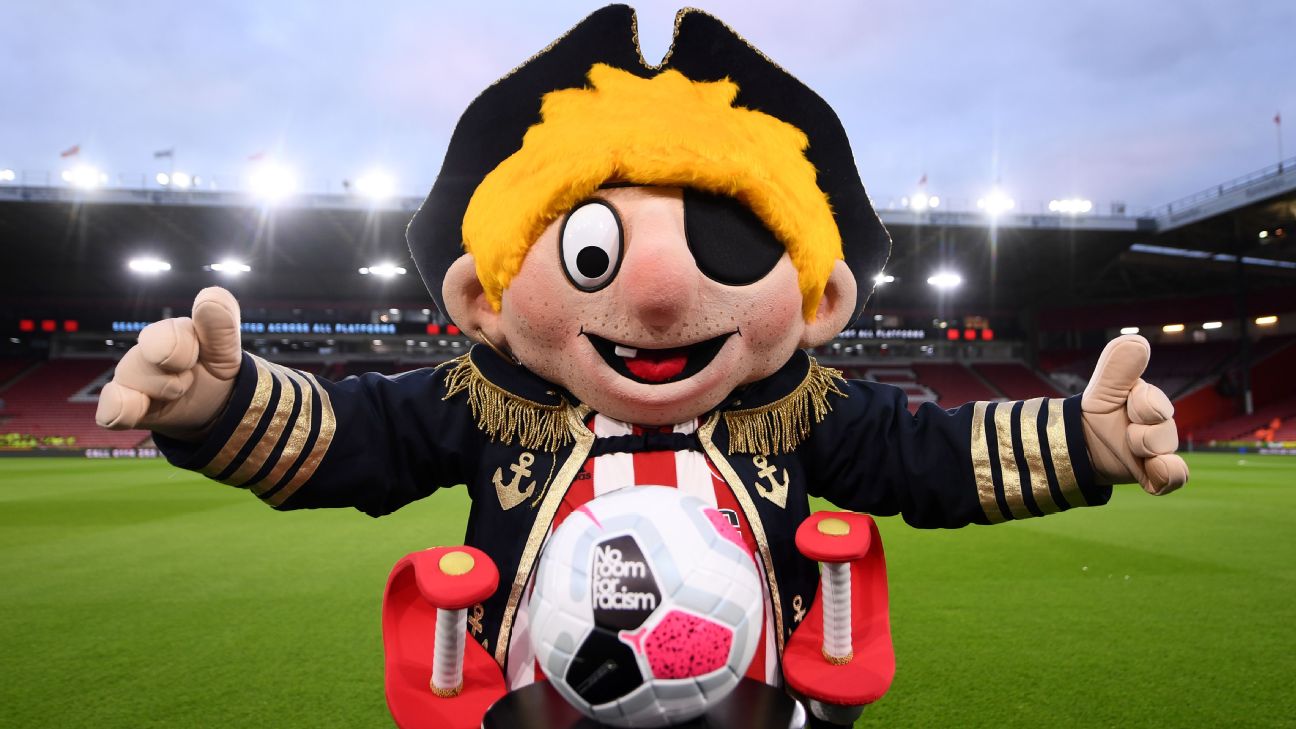 One of two Premier League mascots to have ascended to the rank of captain, which is impressive in its own right.
13. Mighty Red (Liverpool)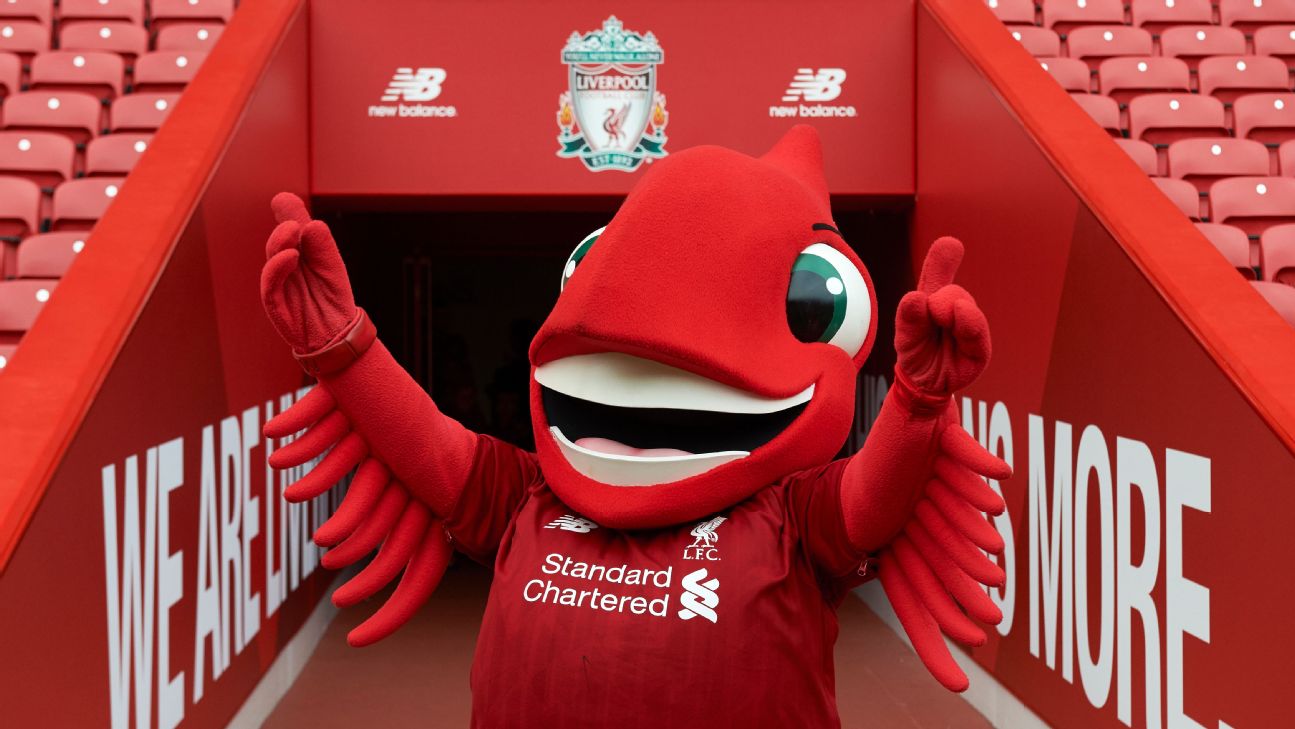 We're reliably informed that Mighty is modelled on the mythical liver bird, which is a symbol of both Liverpool as a club and a city, and not some kind of winged fish.
- Euro 2020 mascot: Is it worst from past tournaments?
- Wigan's new mascot is... a pie.
- The most terrifying mascot in soccer
12. Sammy and Mary Saint (Southampton)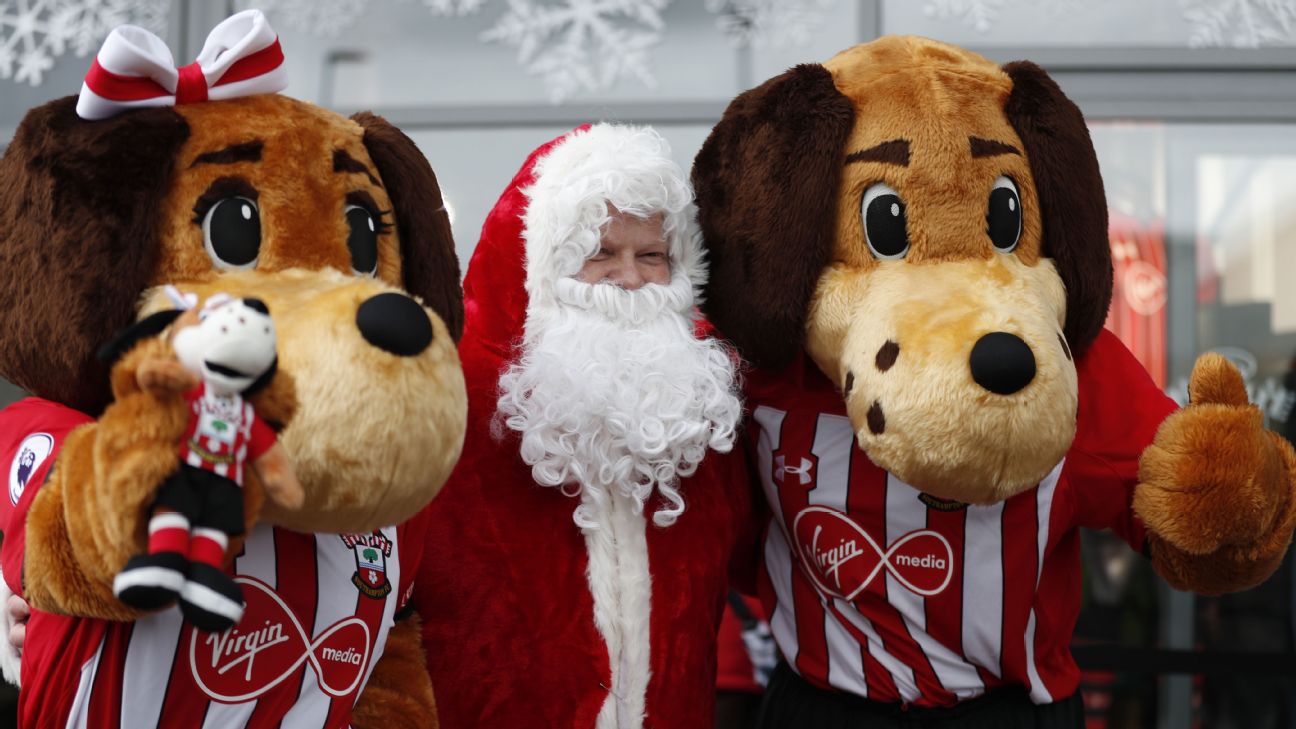 Careful what you say about the Saints. They've obviously got friends in high places.
11. Stamford and Bridget (Chelsea)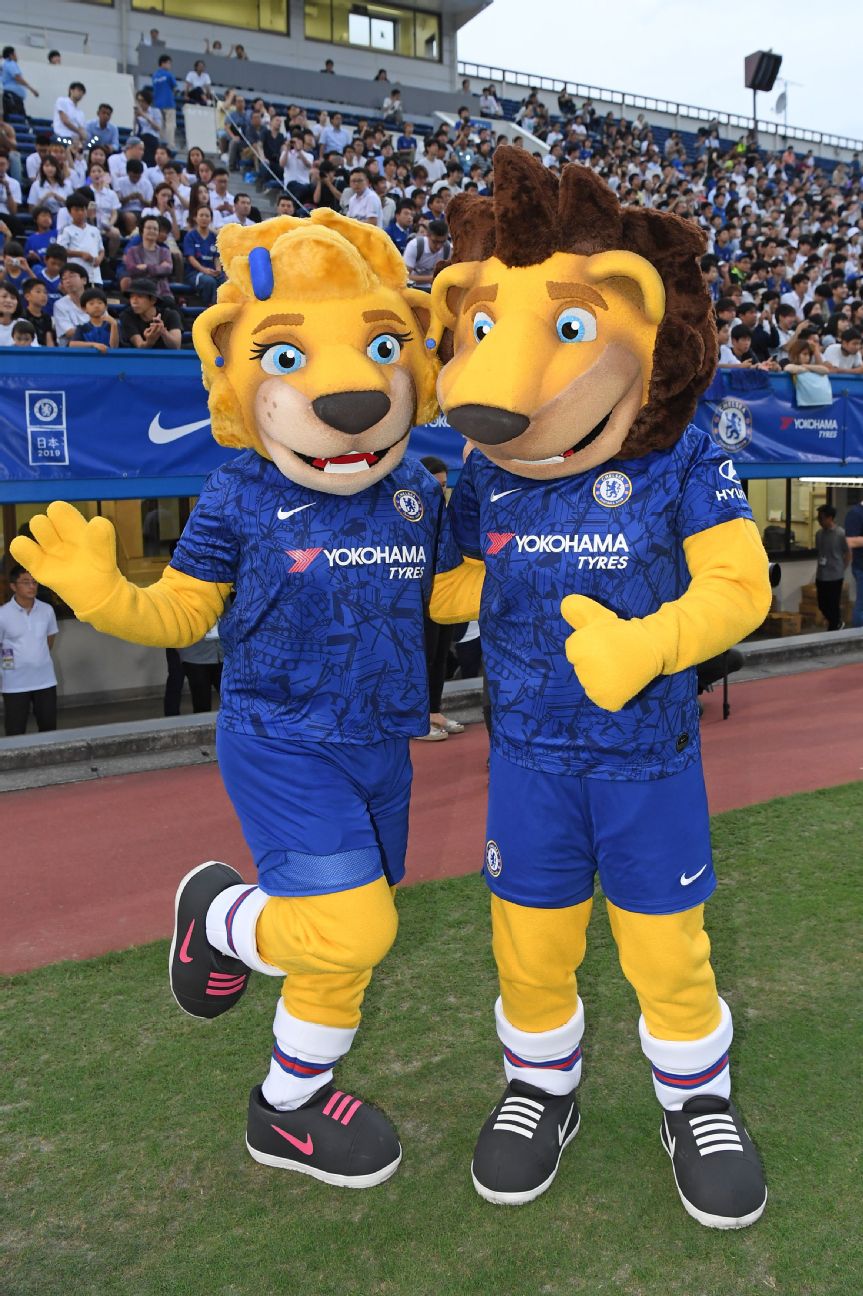 Any way you choose to slice it, naming Chelsea's mascots "Stamford and Bridget" is undeniable top-level pun work.
10. Chirpy and Lily Cockerel (Tottenham Hotspur)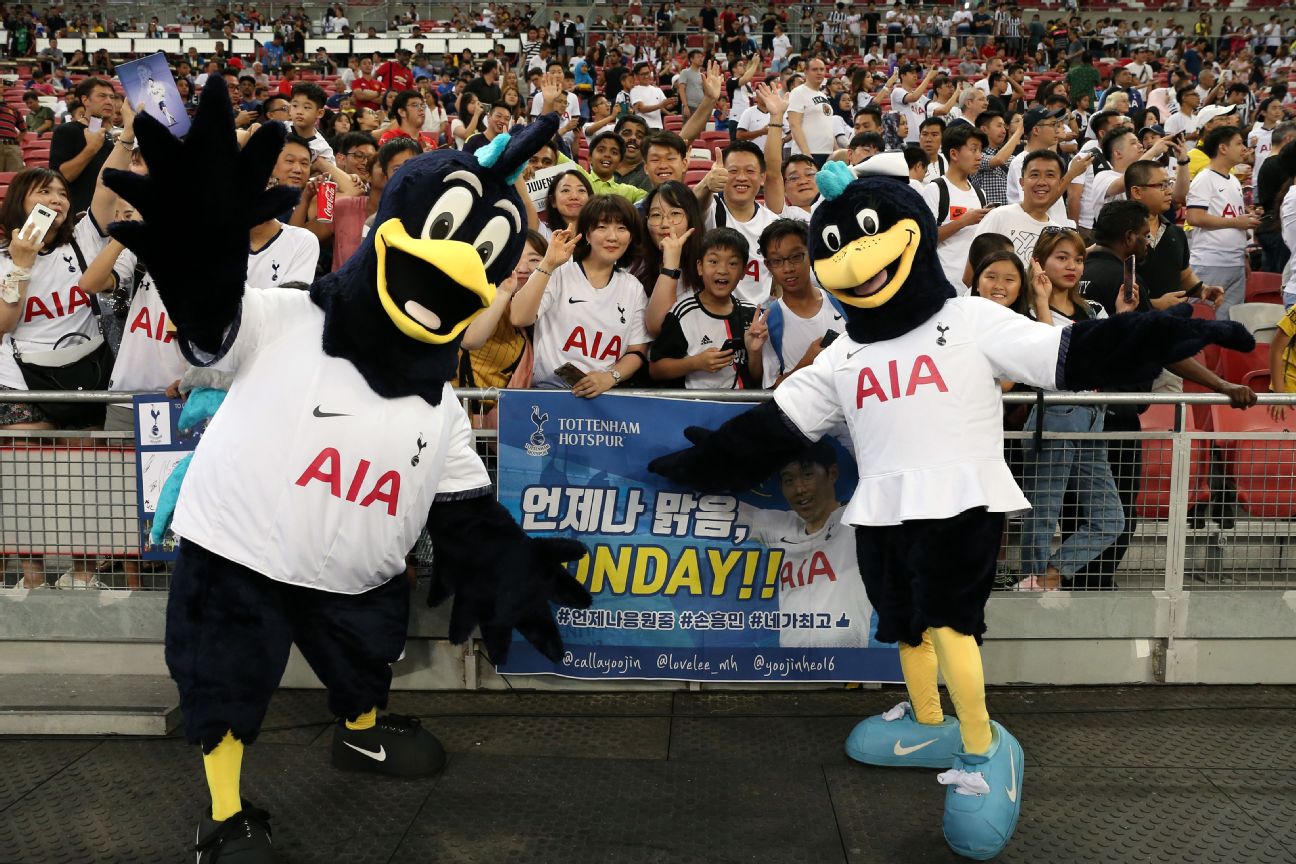 Is it not rather fitting that Spurs' mascots be a pair of giant chickens?
9. Virtual mascot (Everton)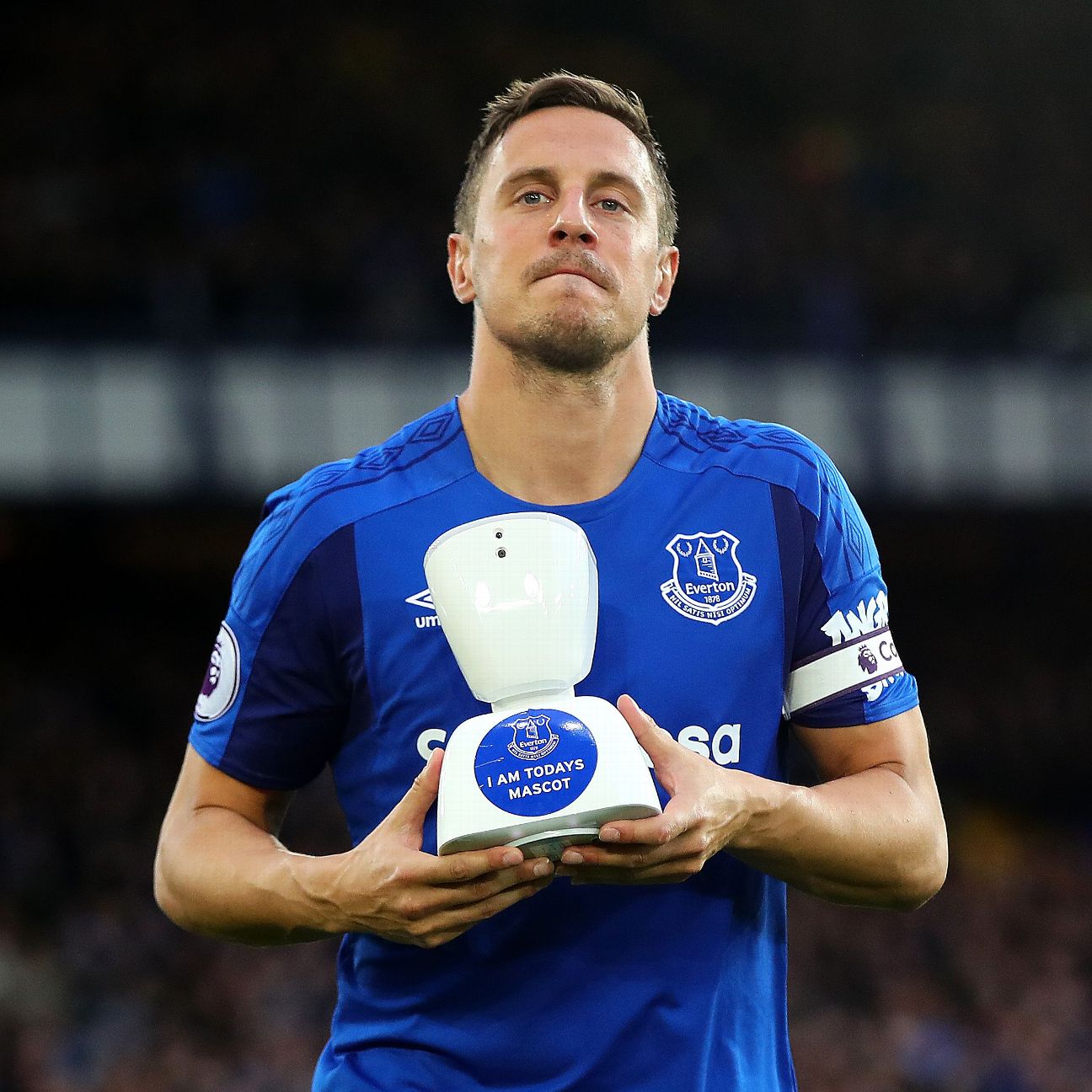 Changy the Elephant had been Everton's mascot, until the club's sponsorship deal with a Thai beer company ended. There seems to be a vacancy for a fluffy rabble-rouser at Goodison Park these days.
However, the Toffees led the way last season when they became the first club to experiment with a "virtual mascot" -- a small robotic camera unit that allowed a young fan with a long-term illness to attend the game remotely from their hospital bed, which is just lovely.
8. Moonchester and Moonbeam (Manchester City)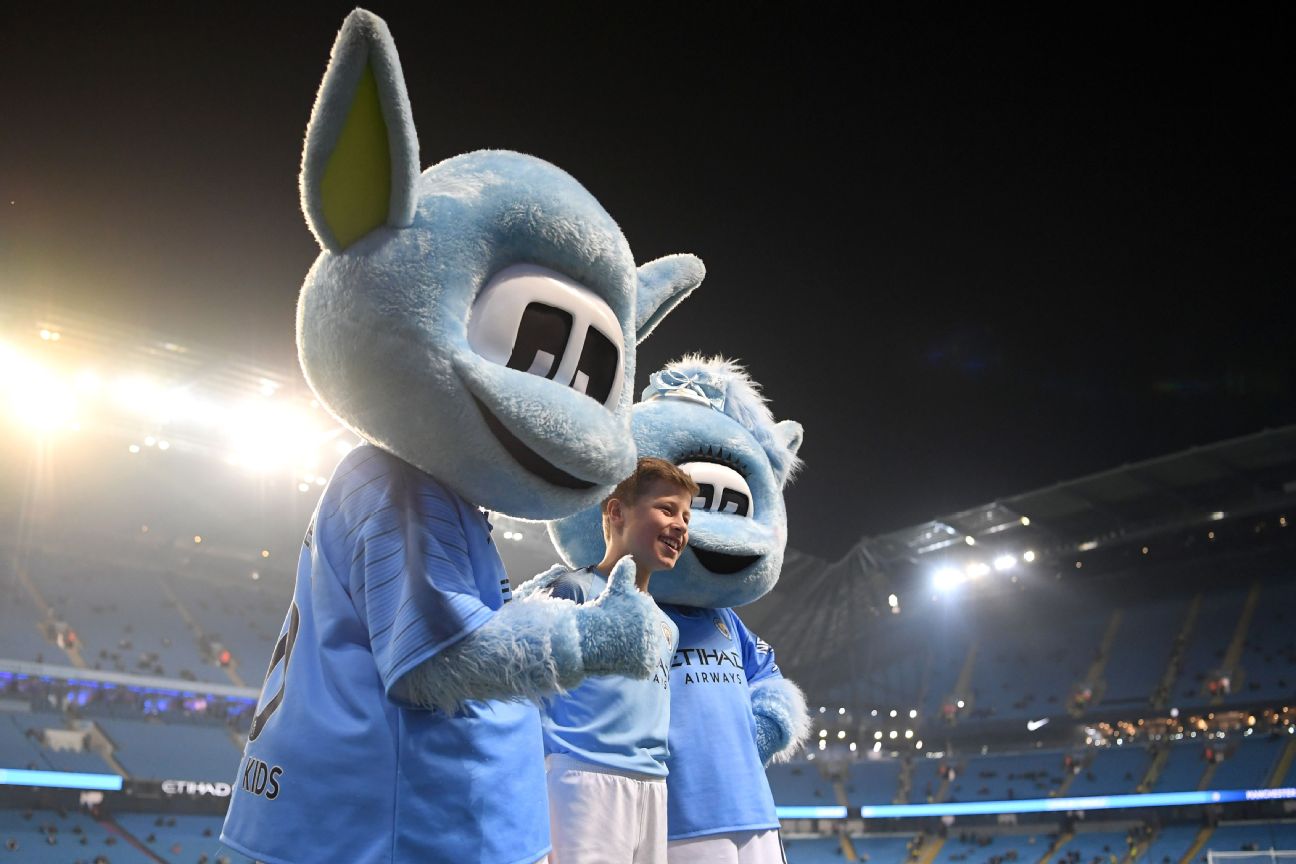 Moonchester and Moonbeam are so called because they arrived at the Etihad from the moon after hearing City fans singing "Blue Moon." Sheer lunar-cy if you ask us.
7. Hercules and Bella (Aston Villa)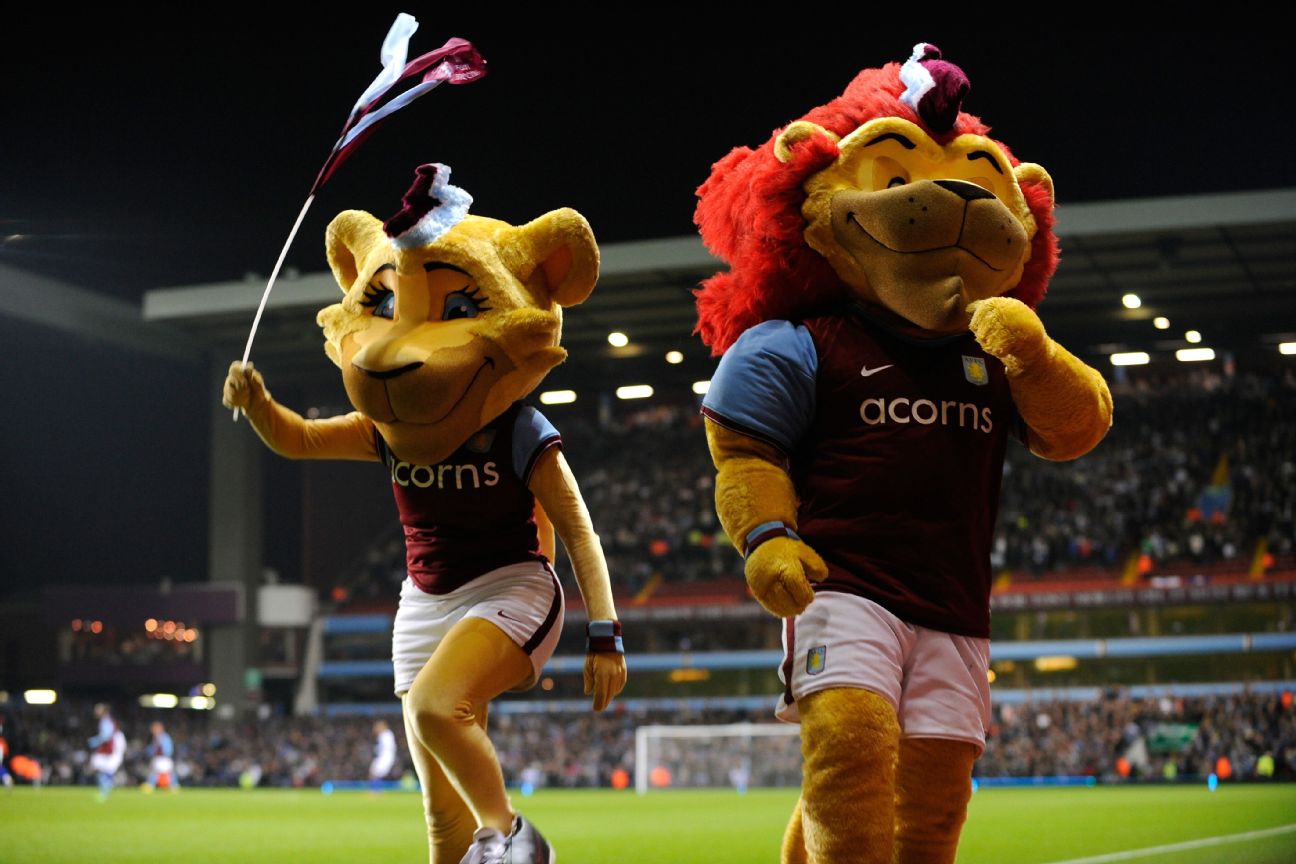 While Hercules is suitably fearsome, Bella is the often the picture of politeness and manners -- often seeking congratulatory handshakes and hugs with opposing managers.
6. Bertie Bee (Burnley)
#MAD
Burnley mascot 'Bertie Bee' was sent off during their win vs QPR today after he handed the linesman his glasses. pic.twitter.com/BEA3E6UwPA

— BT Sport Score (@btsportscore) October 26, 2013
Perhaps the only Premier League mascot to spend time behind bars -- for suggesting the linesman needed spectacle-based visual assistance during a game against QPR in 2013.
5. Pete the Eagle (Crystal Palace)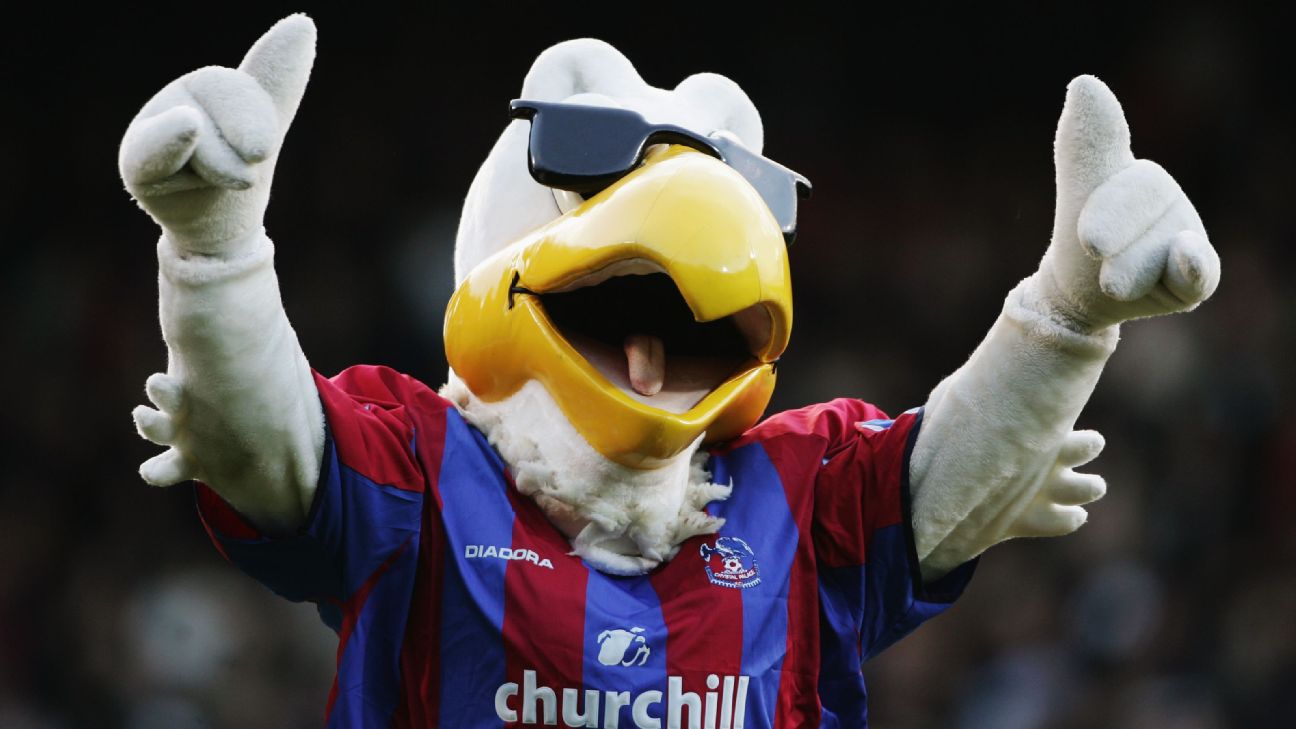 As far as we know, Pete is the only mascot ever to wear sunglasses -- ergo, he must be an extremely cool chap.
4. Fred the Red (Manchester United)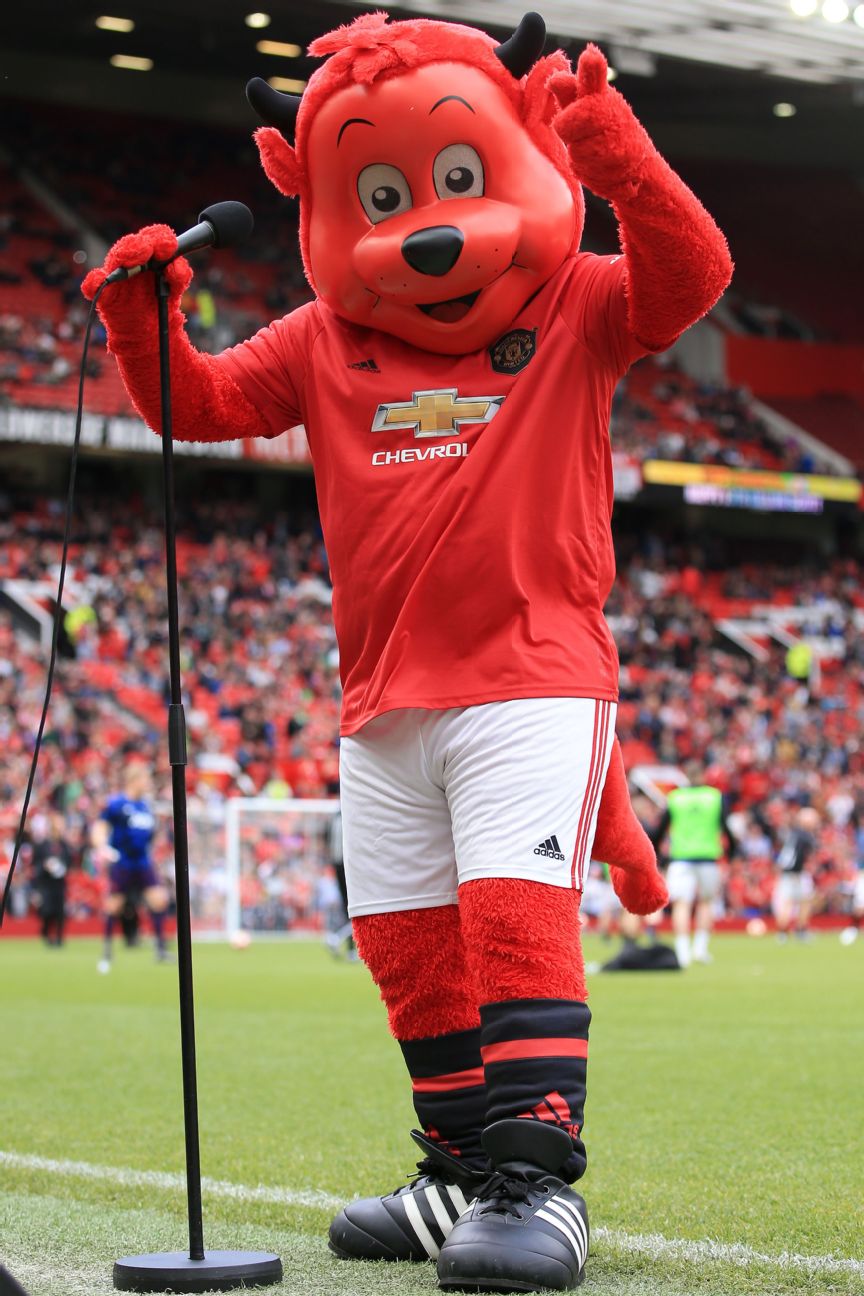 A scene regular since 1994, Fred is a true wizened old timer on the mascot circuit. Nobody can deny his credentials. Through thick and indeed, thin.
3. Harry the Hornet (Watford)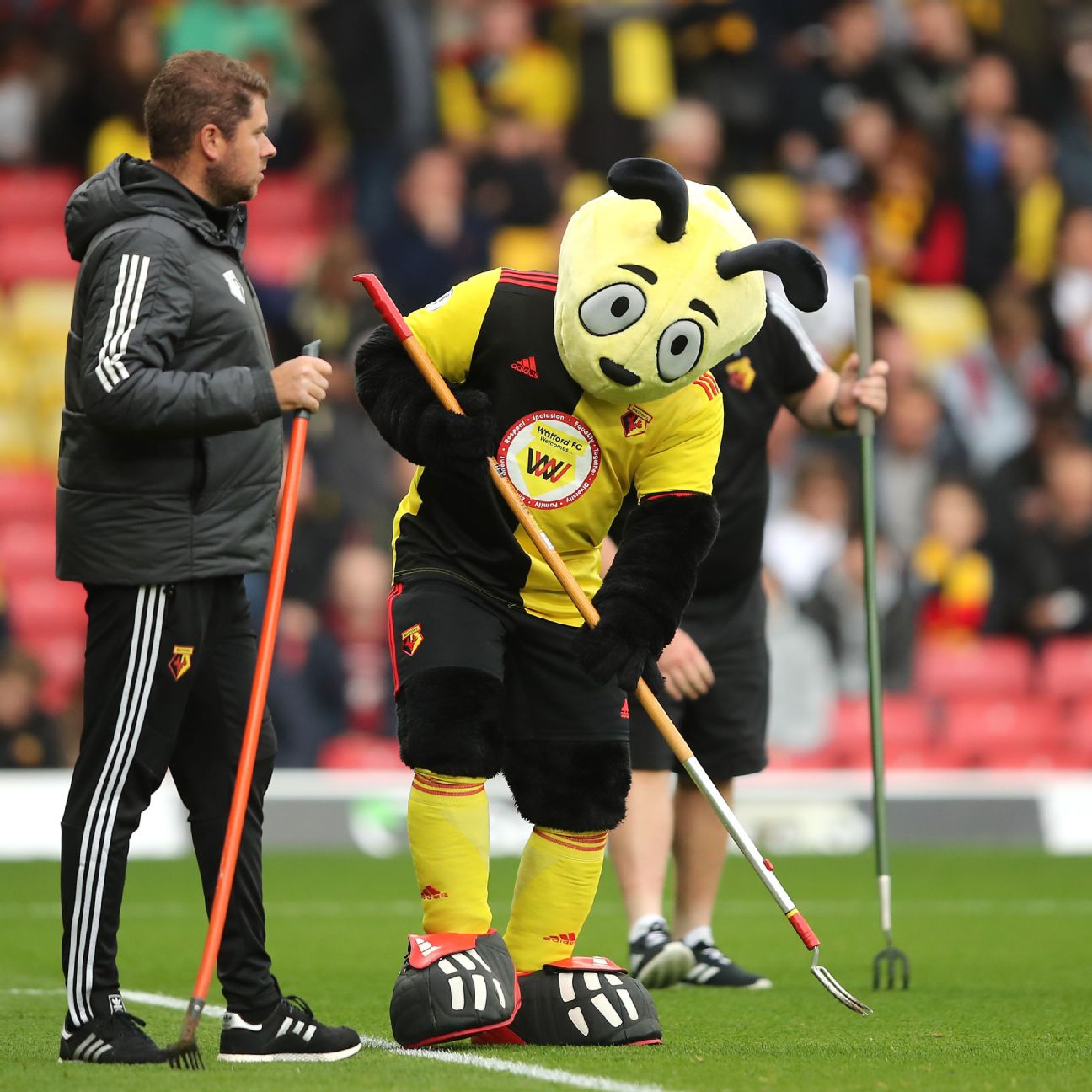 Famed for his scrapes with Roy Hodgson, Harry is still the mascot for all seasons. He'll even muck in with the ground staff if required.
2. Filbert Fox (Leicester City)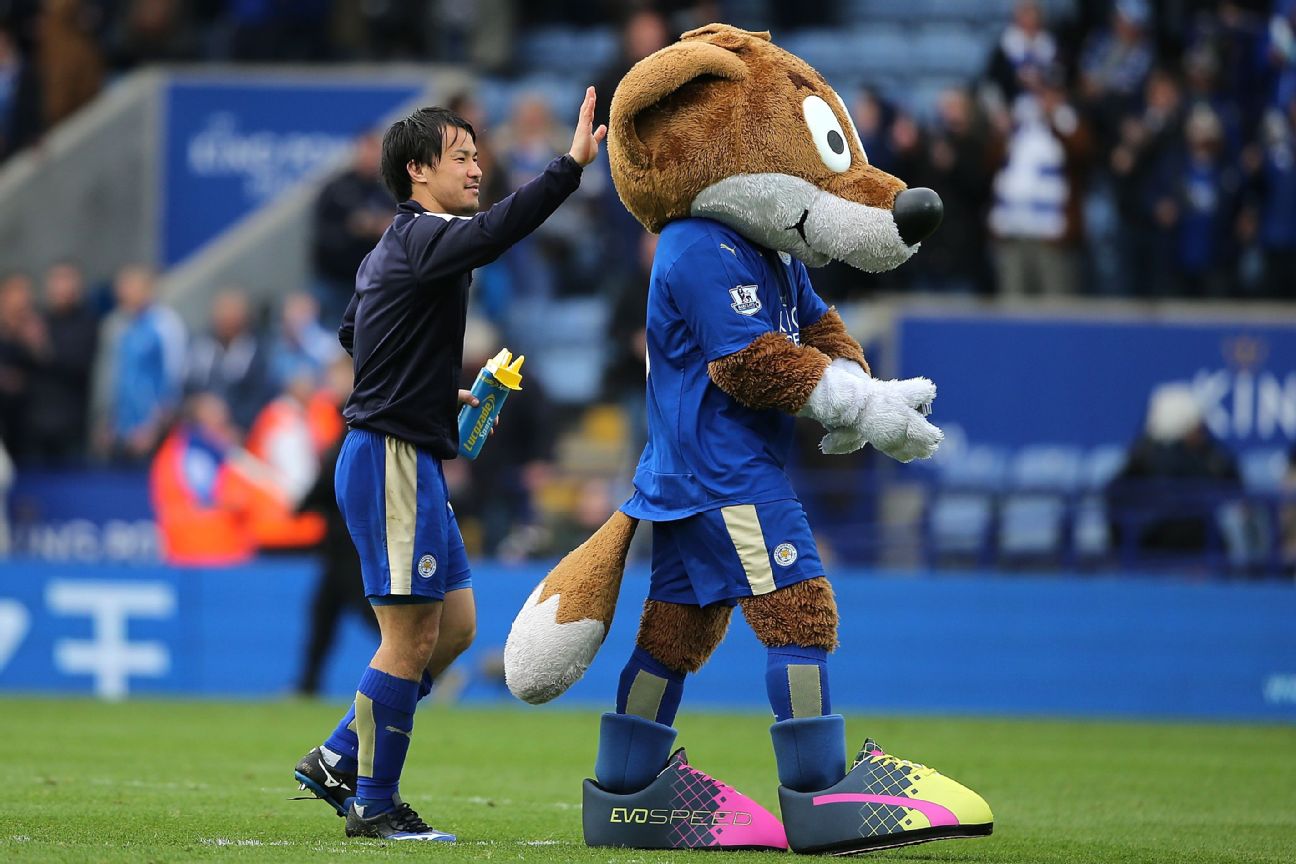 Filbert is a title-winning fox. Not many can boast that. He's also the first Premier League mascot to earn his very own boot sponsorship deal.
1. Gunnersaurus Rex (Arsenal)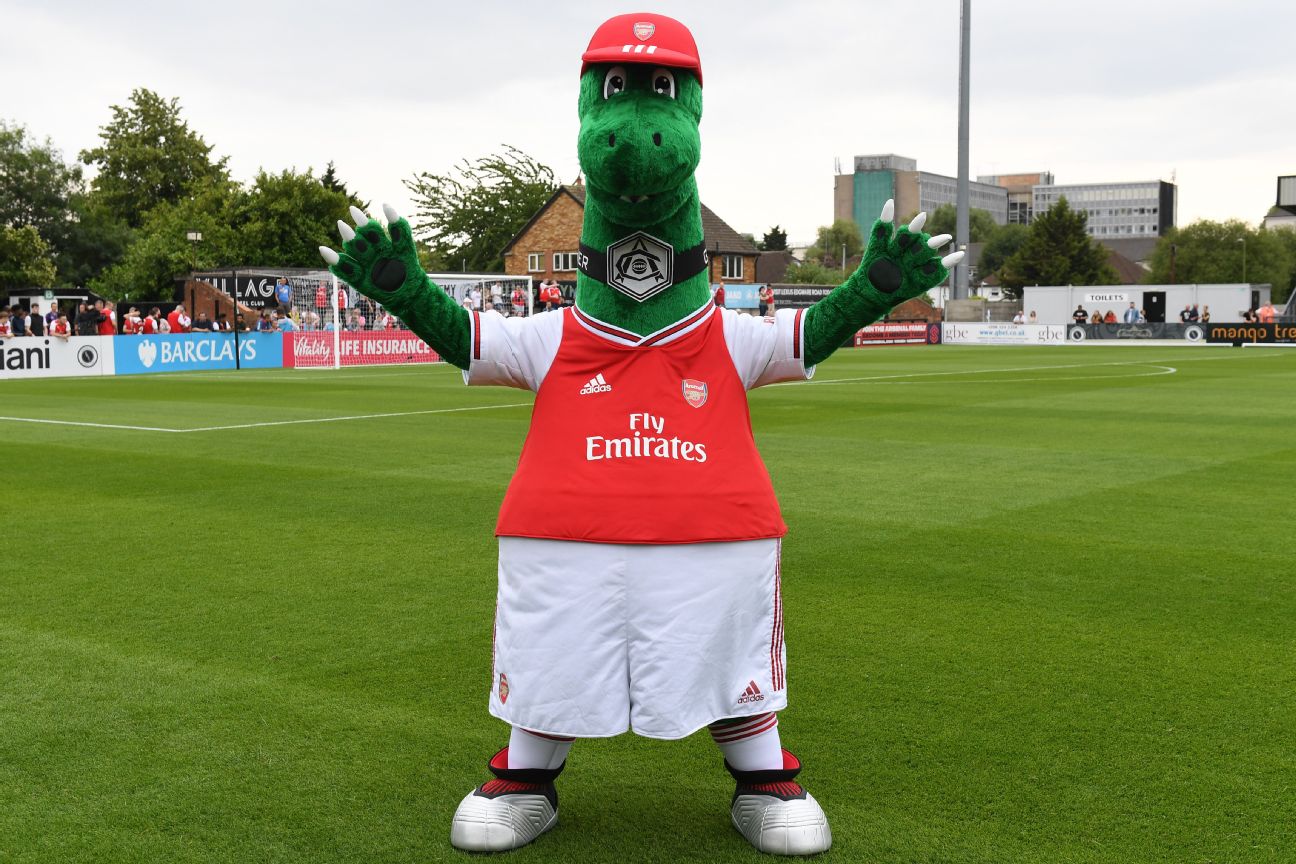 With high-fives and cuddles on tap for players and managers alike, Gunnersaurus is an affable 7-foot dinosaur who just wants what's best for the team.
It can also dispatch a mean penalty kick when called upon.
Gunnersaurus' Arsenal debut on Aug. 20, 1993 at the club's old Highbury ground before a match against Manchester City, and hasn't looked back since.
It was created by young fan Peter Lovell, who won a competition among Junior Gunners to design a new touchline hero to rally the fans during the trophy-laden yet goal-sparse era of George Graham's management.
"It always gets me," Lovell told ESPN's Chris Jones. "It was one of those moments in the history of my life, if it hadn't have happened. ... How it transformed me, helped to form a growing mind, the confidence it gave me, the belief. So much has come from that belief. That's the moment I went from being intimidated by the world to believing that I could do anything. It's beautiful."
Hard to argue with that.