Mohamed Salah has recovered from a shoulder injury and will play in Egypt's World Cup opener against Uruguay, coach Hector Cuper said on Thursday.
Salah, who scored 44 goals for Liverpool last season, injured shoulder ligaments in the Champions League final defeat by Real Madrid on May 26 and has not played since, keeping fans in suspense before Egypt's first World Cup finals in 28 years.
"I can almost 100 percent say he will play, save for any unforeseen factors at the last minute," Cuper said.
"We're trying to make him feel confident. The doctors are giving him the options to play or not. I know Salah very well, he's not fearful, we always know we're running a risk when playing a match, that's something we can't hide.
"But if he does decide to play he'll have full guarantees on his physical condition and I'm sure he will be fine. And if it does turn out there's an issue at the last minute we'll consider it and see if it can be resolved."
---
World Cup 2018 must-reads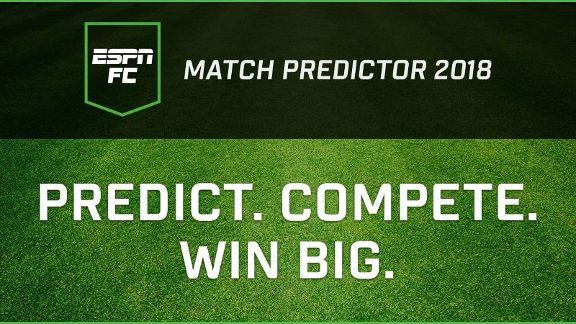 - Make your picks with ESPN FC Match Predictor 2018!
- Welcome to the Alternative 2018 World Cup Fans' Guide
- ESPN FC's experts make their picks
- Marvel's amazing World Cup spoilers
- Revealed: World Cup 2018 Ultimate XI
- Fixtures, results and full coverage
- Team-by-team previews of all 32 nations
---
Cuper was even willing to entertain a question from a reporter about Salah's prospects of emerging as the top scorer at the tournament.
"Why not? He could become the top goalscorer here and one of the greatest players."
Egypt are back in the World Cup finals for the first time since 1990 and their progress to the round of 16 could hinge on Salah enjoying the form that saw him voted England's Player of the Year by his fellow professionals.
Uruguay are their toughest opponent, and they will fancy their chances of advancing from Group A, which also includes Russia and Saudi Arabia.
Cuper added that he does not mind his team being described as defensive.
"For three years and a few months we've decided on a certain path," he said. "We've achieved a lot by following that path, so with very little time before the World Cup it would be risky to change things substantially in our style.
"I don't like to practice at the World Cup with things we haven't done before. Sometimes, you have to perfect and fine-tune the things that you do well.
"Perhaps we still need to work a bit more on defence."
ESPN FC's Nick Ames contributed to this report.