After Real Madrid won the Champions League in May, Cristiano Ronaldo cast doubt over his future. "It has been great being at Real Madrid," he said.
Was Ronaldo simply angling for a pay rise? Probably. Was he trying to hog the spotlight? Most definitely. But his cleverly worded yet vague statement put the world on notice that CR7 might be back on the market. The latest rumours link Ronaldo with Juventus.
Even at 33, he wouldn't come cheap -- those Bugatti Veyrons don't pay for themselves, you know -- but how would some of the biggest clubs in football try to lure Ronaldo? By appealing to his vanity, of course. There's already a famous Ronaldo statue (which was recently redone to increase the likeness, a piece of art with an incredibly prodigious codpiece), so it got us thinking. What if the biggest clubs in football erected their own CR7 statues in an attempt to win the Ronaldo Sweepstakes?
---
World Cup 2018 must-reads
- Make your daily picks with ESPN FC Match Predictor 2018!
- World Cup fixtures, results and coverage
- World Cup quarterfinals: Who will be left standing?
- England's history-making penalty shootout win over Colombia in pictures
- Griezmann has no Uruguayan blood but loves France's QF opponents
- How the NFL and NBA are shaping the World Cup
---
Here's the kind of granite (or, in the case of PSG, gold) top teams would need to carve if they're to have a chance at the GOAT. Illustrations by Rafa Alvarez.
Manchester United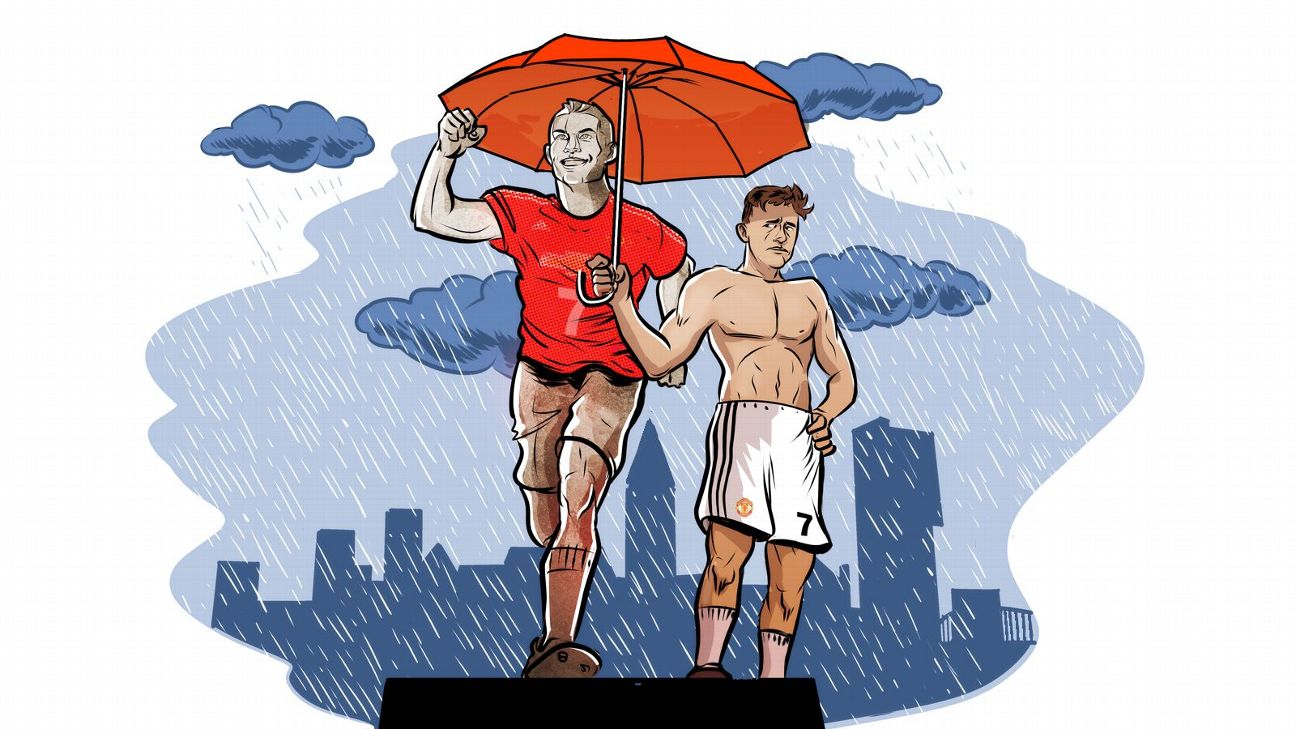 We know Ronaldo loves his former club but hates the rain in Manchester. But United have him covered and quite literally so, as Alexis Sanchez officially gives Ronaldo some cover while also returning the iconic No. 7 shirt.
Manchester City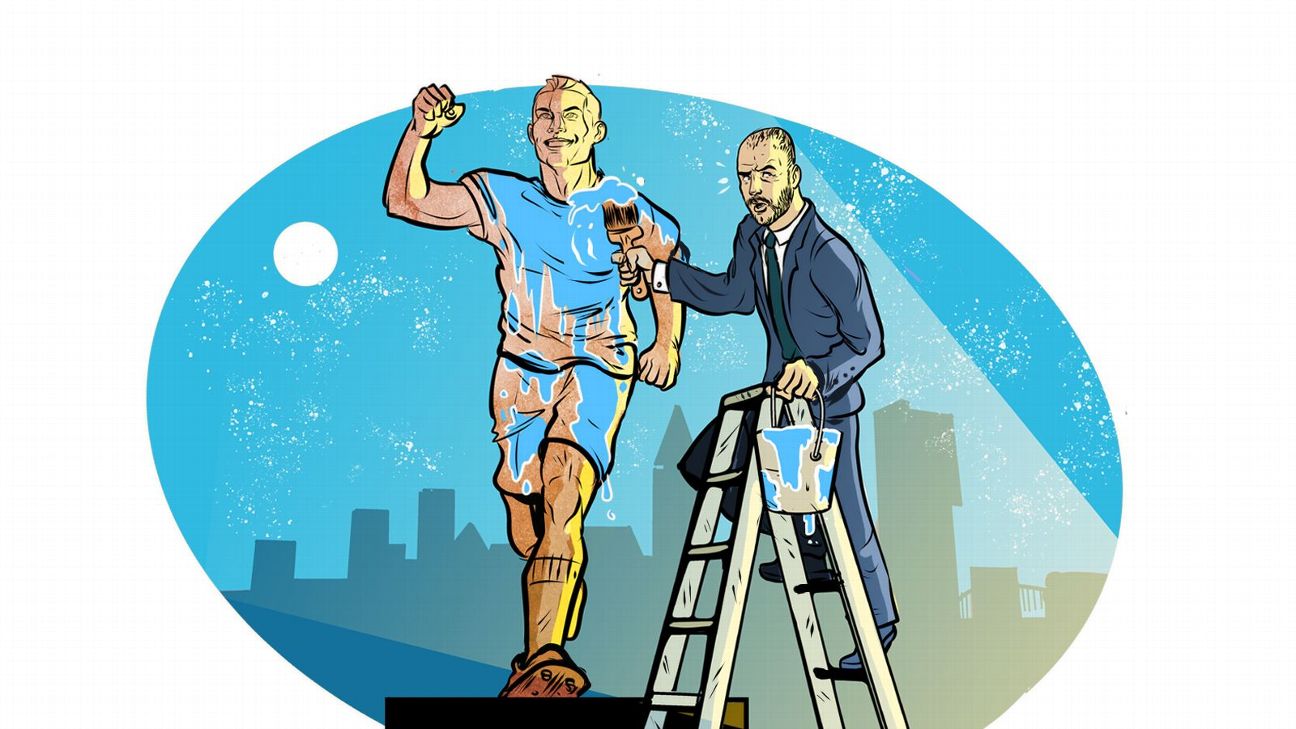 No stranger to stealing from United -- does "Welcome to Manchester, Tevez" ring a bell? -- Pep Guardiola simply kidnaps United's statue and tiki-takas his way back to the Etihad, where a fresh coat of blue paint (and a Premier League trophy) is applied.
Juventus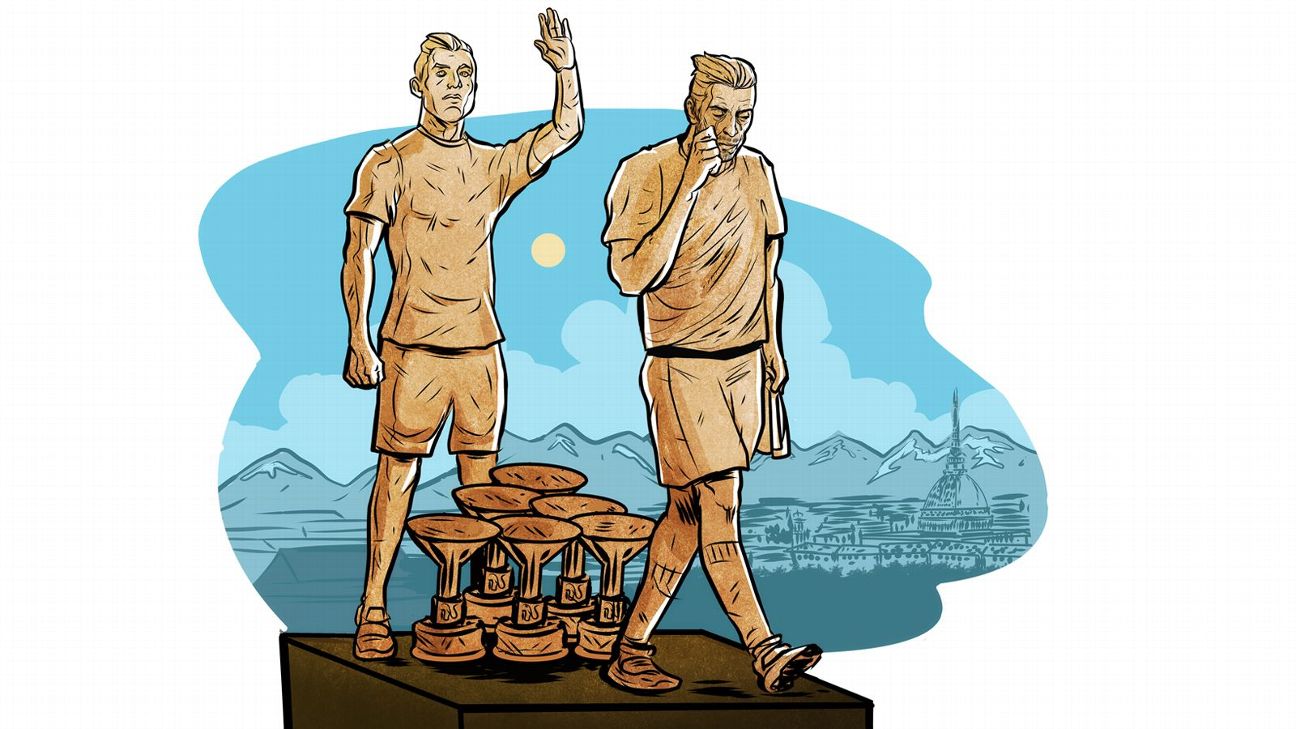 Speculation of a potential transfer that would send Ronaldo from Real Madrid to Juventus has had the world of football buzzing. Word is Juventus is willing to pay a relative bargain €100 million, but is that all really necessary? All The Old Lady needs to do is build this statue with Ronaldo and Gigi Buffon, one living legend exiting centre stage for another. Done deal.
Miami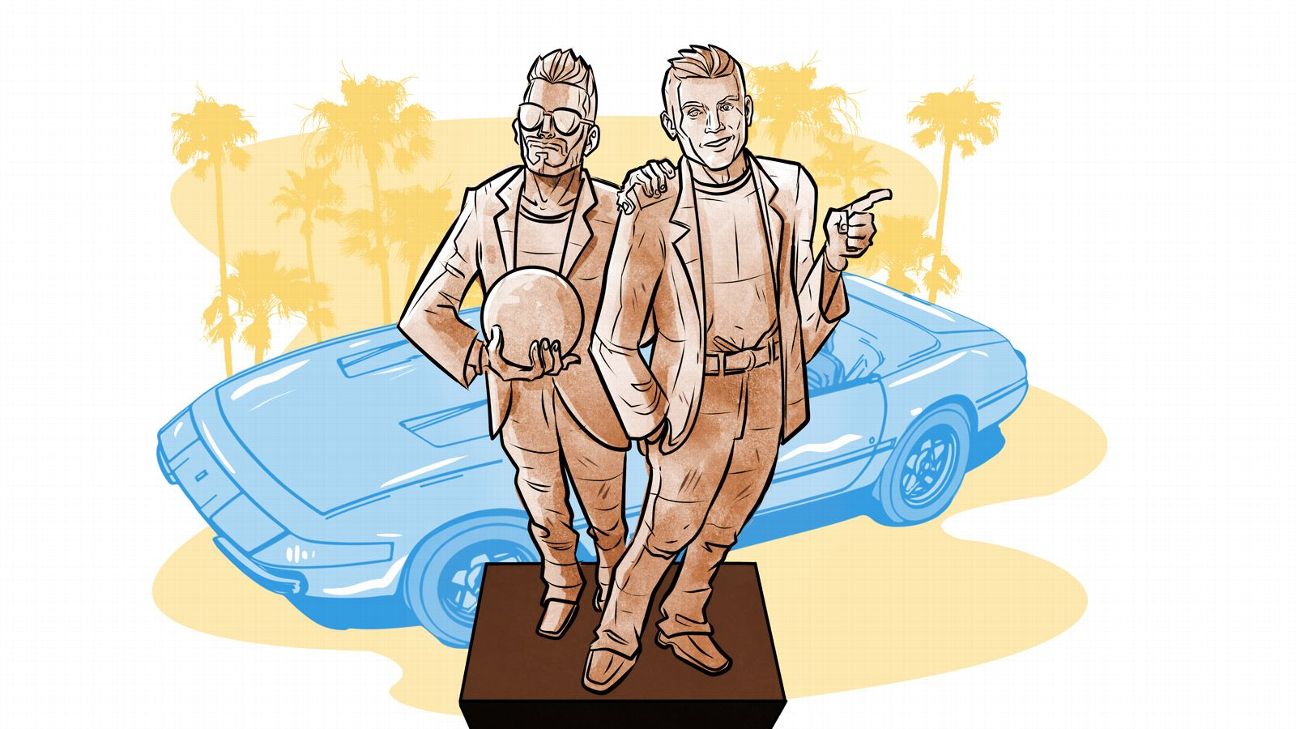 What would get Ronaldo to the yet-to-be-named Miami franchise? Two words: David Beckham. Two more words: white suits. OK, two final words: disco VIPs.
Barcelona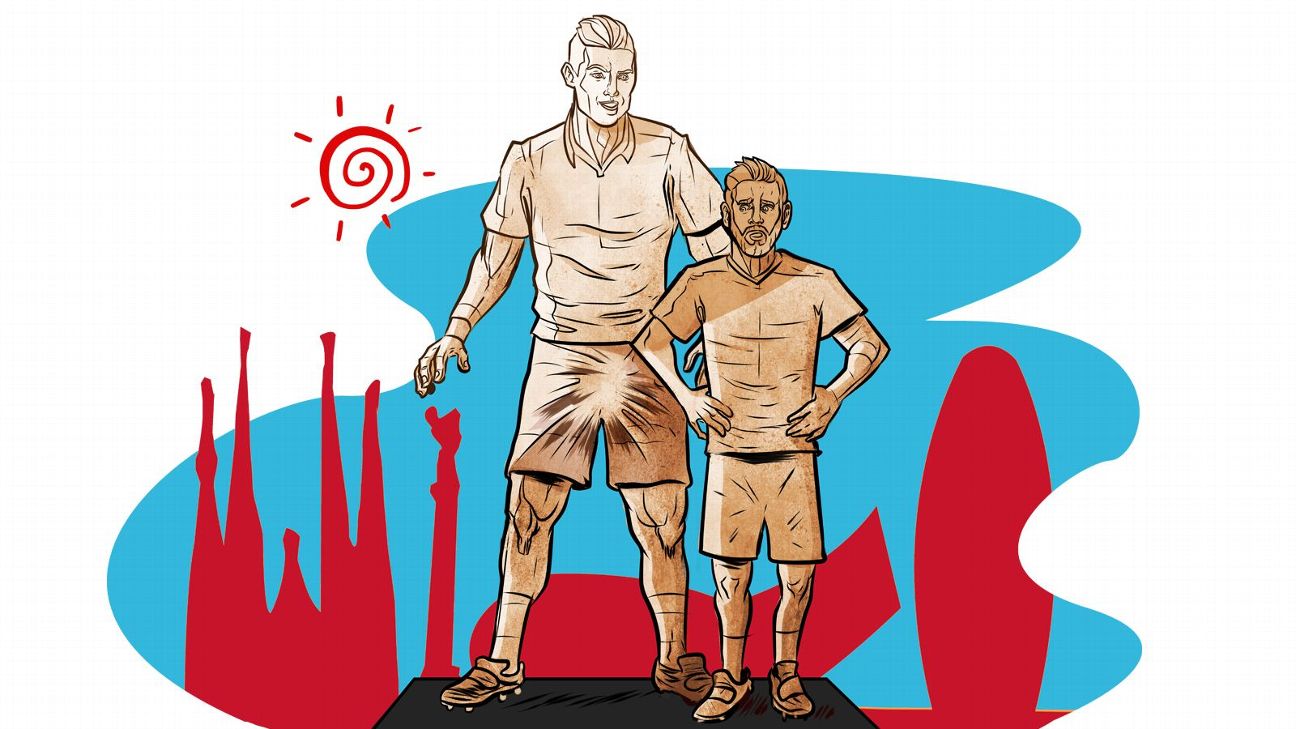 If the World Cup didn't end the discussion of who's the GOAT, Barcelona could go big on Ronaldo (and much bigger than Lionel Messi) in every single way.
Paris Saint-Germain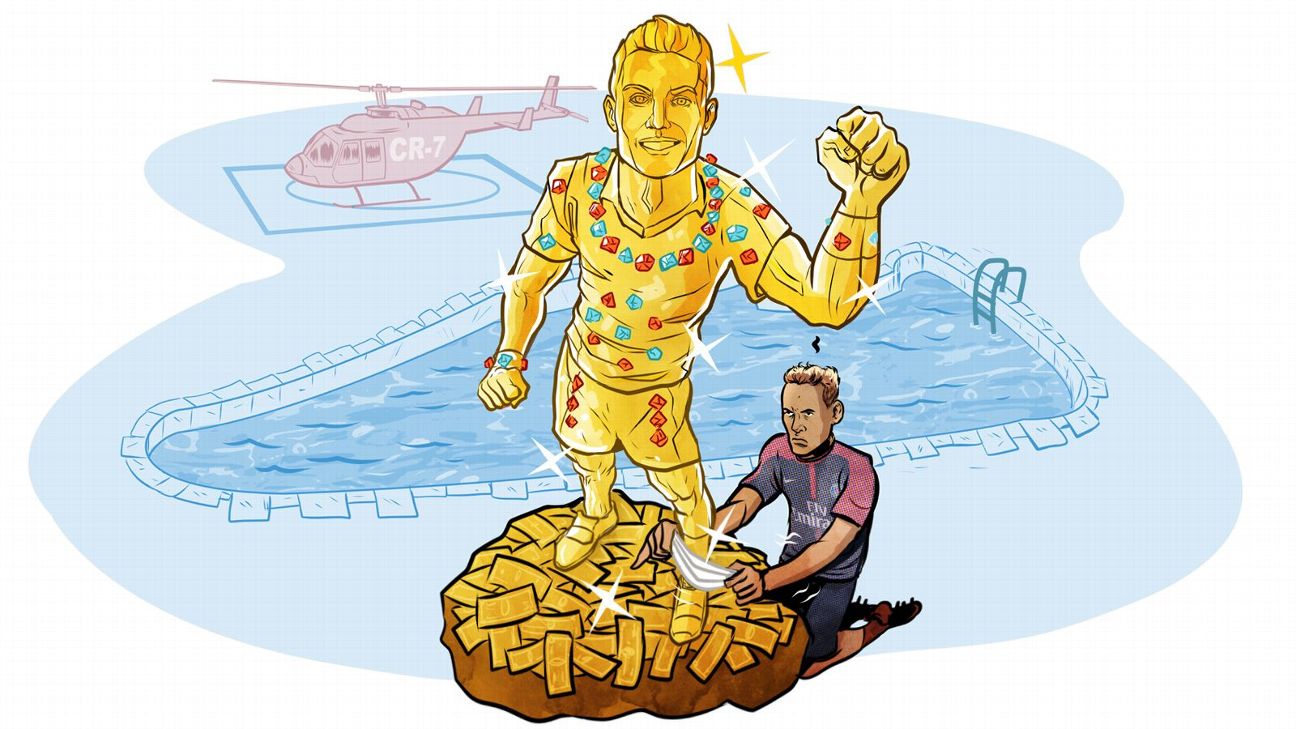 Dripped in 24-karat gold, PSG should show their financial might in the most ostentatious way possible, all the while making it clear that Ronaldo will be the King of Paris. Sorry, Neymar: It's just business.
NYCFC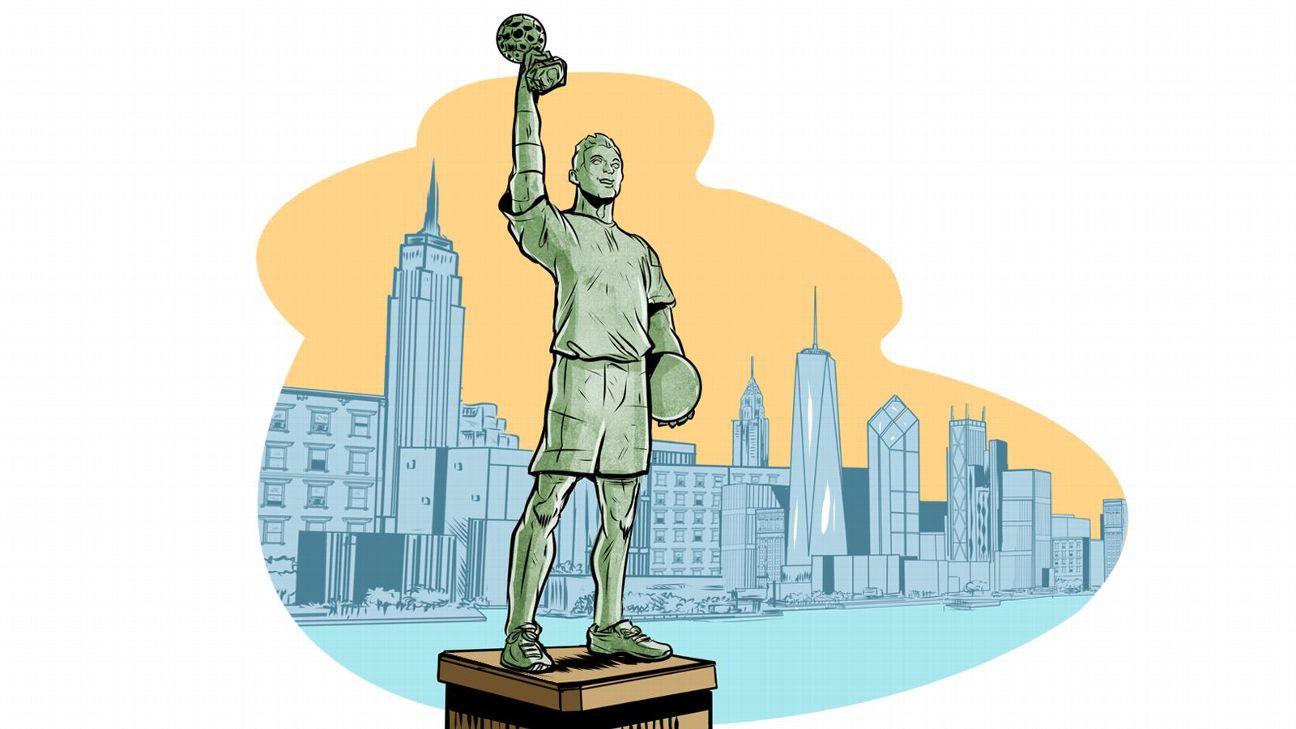 Lady Liberty has never looked better, but the club may want to build their own stadium once they're done making this statue.
Bayern Munich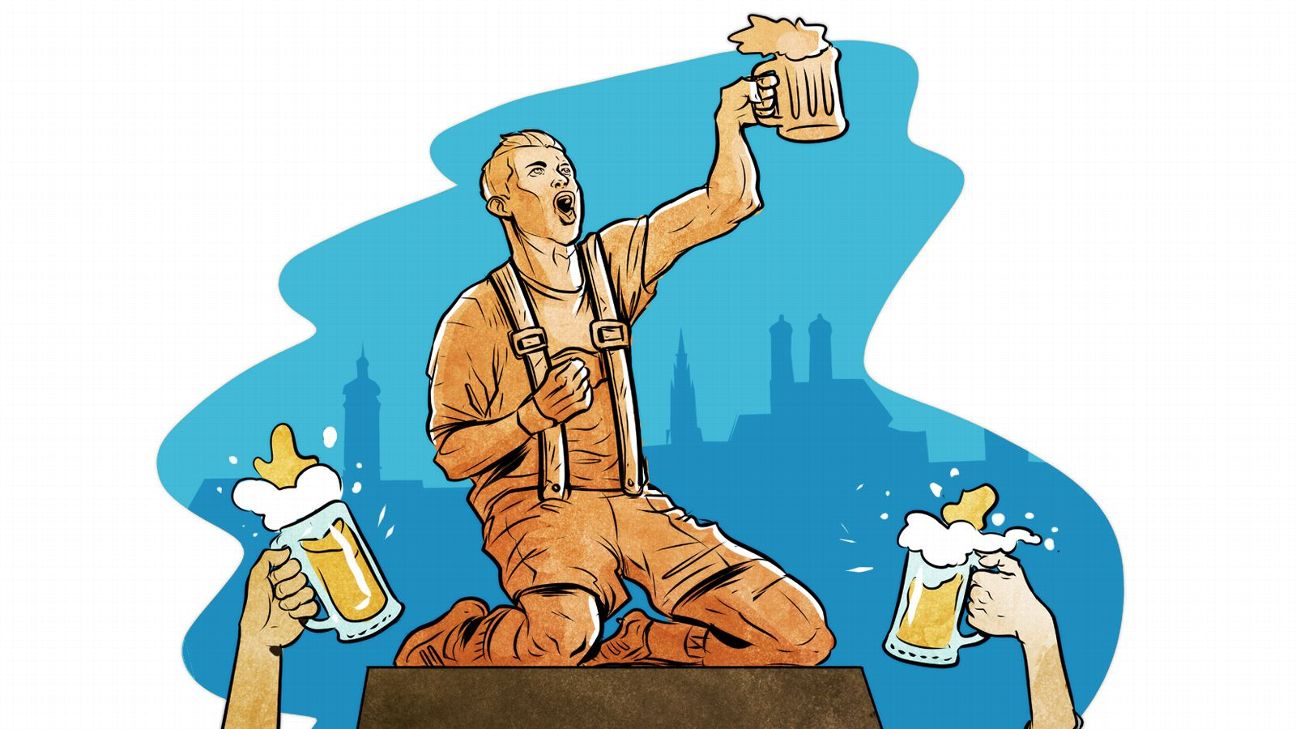 If lederhosen don't seal the deal, nothing will.
Guangzhou Evergrande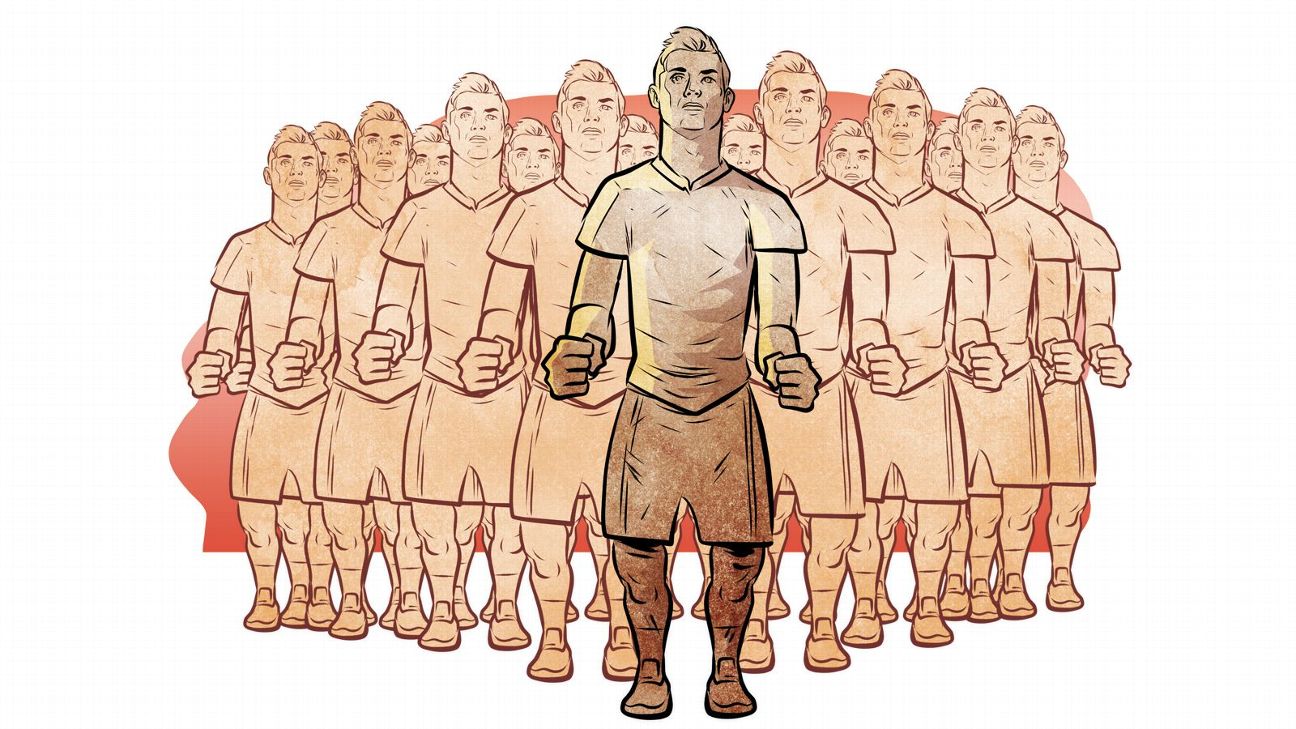 What's better than one Ronnie? A slew of him, all done up like a Chinese Terracotta Army, each one more glorious than the next.
James Martin is a deputy editor at ESPN.