While Lionel Messi was reclaiming his crown as the world's best player in 2019, Cristiano Ronaldo still managed to stun the world with his leaps on the pitch and his dance moves off it...
The Toe Poke Daily is here to bring you all the weirdest stories, quirkiest viral content and top trolling that the internet had to offer in 2019, all in one place.
Jump to: Messi | Ronaldo | Neymar | Ibrahimovic | Mourinho | Real Madrid | Liverpool | Manchester United | Manchester City | Arsenal | Chelsea | Women's World Cup | Major League Soccer | Goals | VAR | FIFA 20 | Kits
Lionel Messi: Back on top of the world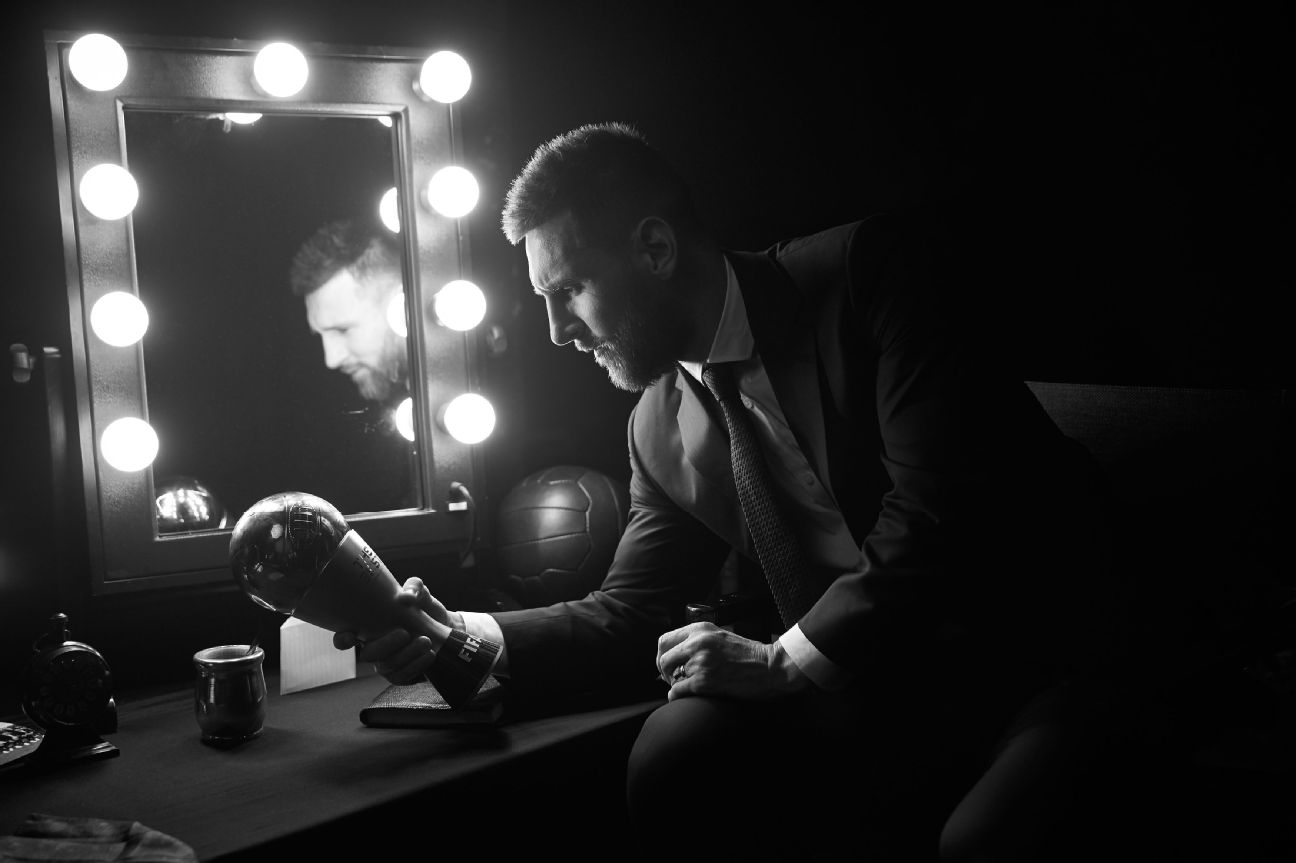 By his own high standards, Lionel Messi has been kept busy in 2019 as he reclaimed the Ballon d'Or and FIFA The Best Men's Player awards, but it was also the year in which fatherhood really began to bite for the Barcelona star.
Indeed, along with the general rigours of raising three young boys, Messi suffered the ignominy of being trolled by his own flesh and blood with cheeky taunts about losses against Liverpool, Real Madrid and Valencia.
It also came as a significant shock back in August when news broke that Messi had signed for third-tier Norwegian club IK Junkeren.
However, the shockwaves soon began to dampen when it became clear the "Lionel Messi" in question was actually a 16-year-old Norwegian kid who had changed his name by deed poll.
Just to add to the confusion, the football world welcomed a new "New Messi" into the fold to add to the long list of players saddled with comparisons to the Argentina star.
On the pitch, the original Messi has enjoyed another productive year, underlining his general greatness, terrorising defenders, scoring for fun and sending records tumbling -- even outscoring every other European club at free kicks on his own.
In fact, things have gone so well that Messi even saw his life immortalised by Cirque du Soleil, who produced an entire show based on the Barca talisman.
As for 2020, Messi may even break bread with eternal rival Cristiano Ronaldo after accepting a dinner invitation from the Portugal star. Wonders will never cease!
Cristiano Ronaldo: Dancing on his own
Watch Ronaldo score his latest victory in our new TV commercial in celebration of Shopee 9.9 Super Shopping Day! 😱Comment below and let us know what's your favourite scene and tag a fan! 😂#ShopeeSGxRonaldo #ShopeeSG99 #Shopee99SuperShoppingDay pic.twitter.com/SzkDMhM7bU

— Shopee Singapore (@ShopeeSG) August 16, 2019
Ronaldo has been a busy boy too, matching and perhaps even surpassing Messi for extra-curricular hijinks.
First we were treated to a show-stealing performance in a commercial for a Singapore shopping mall.
He was also able to give his son a first taste of silverware -- quite literally -- when the Juventus striker accidentally dropped the Serie A trophy directly on to Cristiano Jr.'s face after claiming the 2018-19 title.
The dancing continued at the MTV European Music Awards show in November, when Ronaldo was seen jigging in his seat while partner Georgina Rodriguez presented an award on the stage.
On the football side of things, it was pretty much business as usual for Ronaldo, who joined the likes of Pele, Ferenc Puskas and Romario in the illustrious "700 Goal Club," a career milestone he passed in the space of just 973 games back in October.
And he capped off the year by stunning the soccer world with a legendary leap to score a header vs. Sampdoria that was breathlessly described as "something you see in the NBA."
Of course, 2019 ends with Ronaldo still one goal shy of bringing up his century for Portugal after the forward failed to find the net against Luxembourg in his final international appearance of the calendar year, thus leaving him stranded on 99 until March at the earliest. Wake us up in the spring!
It's all been a bit quiet on the football front for Neymar of late, with injuries seeing the PSG forward miss so much football that he hit the ignominious landmark of playing in fewer than half of Paris Saint-Germain's matches since completing his world-record €222m move.
However, even when he was invited to participate, the Brazil star made a habit of finding other things to do -- like missing the Ligue 1 awards gala to spend the night frolicking with pop star Rihanna elsewhere in the French capital.
There was also his failed attempt to escape back to Barcelona, which led to him trolling his employers by declaring Barca's famous Champions League win against them was his best ever football memory and whispering sweet nothings in Lionel Messi's ear as the two passed each other in a corridor.
Those shenanigans was perhaps reflected in PSG's Trophee des Champions victory in August, after which Neymar was unceremoniously manhandled in and out of the celebrations by his teammates.
With football on the back-burner, Neymar also made his acting debut after bagging a cameo role in a hit Spanish Netflix drama.
The 27-year-old appeared in two episodes of "La Casa de Papel" ("The House of Paper"), playing a monk for reasons that we're certain were integral to the plot.
Zlatan Ibrahimovic's nose has been cut off his statue in Malmo 👃

The statue has been vandalised several times since the Swedish striker bought a stake in rival club Hammarby. pic.twitter.com/1IbDPrbjNB

— ESPN FC (@ESPNFC) December 23, 2019
Ibrahimovic called time on his tenure with the LA Galaxy at the end of the 2019 season but, as you would expect, he left his mark.
Shortly thereafter, the swaggering Swede was bequeathed a giant bronze statue in his half-naked image in his hometown of Malmo.
However, it wasn't long before Ibra's statue was vandalised on multiple occasions -- possibly by irked Malmo fans who took against him investing in a rival Swedish club, Hammarby.
Ibra did manage to squeeze a few choice contributions in before departing the Galaxy, including using his mere presence to wilt poor Ali Adnan into producing a truly woeful Panenka penalty.
There was trademark mega-ego on display too, including his boast that he'd won more trophies individually than the rest of MLS put together. For the record, it quickly backfired.
In fairness, Zlatan enjoyed more success with the #bottlecapchallenge, drawing on all of his taekwondo prowess to nail his attempt at the viral craze.
Though the less said about his ten-pin bowling skills, the better.
Tottenham Hotspur: The Spursy One arrives
Jose Mourinho at Tottenham is a new man 🙌pic.twitter.com/rwR8dMAPyo

— ESPN FC (@ESPNFC) November 26, 2019
Mourinho began the year in much the same vein as the last, by falling over in the public -- this time hitting the deck at a Russian ice hockey game.
Things then went a little quiet for the former Manchester United manager, save the odd punditry gig, until he arrived back on the Premier League scene in November with a boom that could probably be heard in near-Earth orbit.
Tottenham took the executive decision to sack Mauricio Pochettino just five months after he led the team to their first European final since 1984.
Poch's dismissal came in the aftermath of a 7-2 pasting from Bayern Munich in the Champions League -- a defeat that was majorly embarrassing, though not quite bad enough to break any records.
Out went the Argentine coach and in swept Mourinho in what proved to be a seismic 12-hour turnaround at the Tottenham Stadium -- this despite the Portuguese once going on record as saying he'd never want the job.
Still, Mourinho was quickly installed as Poch's replacement and wasted little time launching his customary charm offensive, even taking on a plucky young ball boy as his apprentice in football's dark arts.
Results have continued to be up and down for Spurs since Mourinho took over but there have been high points, none more so than Son Heung-Min's incredible solo goal against Burnley that sent commentators back in his native South Korea into meltdown.
Real Madrid: Gareth Bale's third favourite thing, after Wales and golf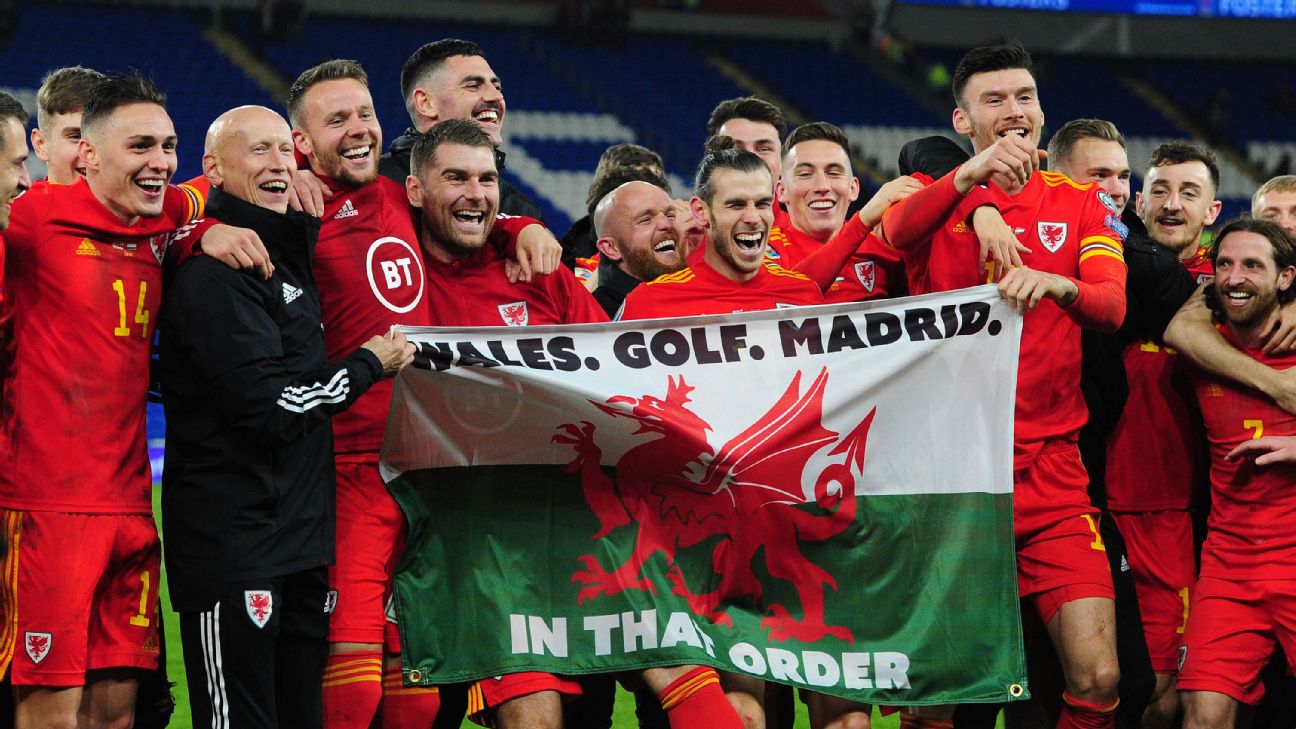 Bale has endured quite a year having fallen down the pecking order under Zinedine Zidane at Real Madrid and angering his own fans with a rather public display of affection for his favourite hobby outside soccer.
The Wales forward earned himself a new nickname in the locker room, christened "The Golfer" by his Madrid teammates, due to his penchant for nipping off to the links at a moment's notice.
Bale's all-encompassing love of golf has become something of a running joke in recent months, with Wales fans summing it up nicely with a pithy three-word banner unfurled after qualification for Euro 2020 was secured in mid-November.
Indeed, it wasn't long before the man himself was waving it around with a huge grin spread across his face.
Just to cap it all off, Bale then received a golf club from Marcelo in the Real squad's Secret Santa, while the Spanish media continued to froth over his perceived lack of commitment to the cause.
But that may be a touch unfair, given that Bale has acclimatised to life in Spain to such a degree that he admitted to not even knowing who the Prime Minister was back in his native U.K.
Liverpool: Move over, Klopp -- 2019 was the year of Origi
How unlikely was Liverpool's comeback?

- Barcelona was -3000 to reach the final, according to Westgate

- FiveThirtyEight's Soccer Power Index gave Liverpool a 7% chance to advance

- They didn't have their 1st and 3rd-leading scorers from the last 2 years (Salah & Firmino). pic.twitter.com/qHD3IjY1Mm

— ESPN Stats & Info (@ESPNStatsInfo) May 7, 2019
While they were kept from the Premier League title at arm's length by Manchester City, Liverpool managed to put a fitting cap on their fine 2018-19 campaign by laying their hands on a sixth Champions League trophy.
Out on the streets of Madrid, travelling fans thought they'd got their hands on manager Jurgen Klopp ahead of the final only to realise they'd been playfully roughing up a "Kloppelganger" by mistake.
The Reds duly saw off Tottenham in the final and celebrated in fitting style, with the real Klopp keen to give six education lessons to anybody who'd listen.
Klopp was duly given his own mural on the streets of Liverpool, which didn't go down well with Everton fans forced to walk past it every day. We can only assume that the ball boy who gave Klopp a sarcastic clap after the Merseyside derby lived somewhere nearby.
This season has started even brighter for the Reds as they head into the New Year with a big lead at the summit of the table and former foes City languishing way, way behind. However, not everything has gone to plan so far this campaign -- just ask the two Liverpool fans who made the midweek haul to Belgium for a Champions League game only to miss it due to the crucial one-letter difference between GenK and GenT.
Liverpool beat City 3-1 in their first league meeting of the season, leaving Klopp in a jovial mood when, the very next day, he arrived to greet media at the UEFA Elite Coaches Forum in Switzerland mere moments ahead of his rival: "Quick! Pep Guardiola's coming!"
As tends to happen to in-form sides, the Reds are going to have to contend with a serious festive fixture pile-up including two games in 24 hours but it's not like they're not without options.
If, just a couple of years ago, you'd have told people that Divock Origi was all set to become the deadliest, most decisive striker in world football, there's a chance you'd have been laughed out of the parish.
Previously out in the cold at Anfield, Origi returned to the fold just before the turn of the year with a bang by scoring the 96th-minute winner in the Merseyside derby, duly inspiring tattoos to be inked in his honour.
The Belgium international then continued on his ascent to cult status, particularly in the Champions League, where he scored three vital goals in the latter stages of the tournament to help secure Liverpool's sixth continental triumph. Down 3-0 after the first leg of the semi, Origi scored twice in a thrilling second-leg comeback to thrust the Reds into the final and blow millions of minds in the process.
Better yet, after adding another goal in the final against Spurs, it emerged that Origi had scored his vital UCL treble having mustered just three shots on target during the entire competition, giving him a flawless 100% conversion record and the unofficial title of "most lethal striker in world football." How's that for a ratio? That's 117 minutes on the pitch, three shots, three goals and one big-eared trophy at the end of it all.
The decisive goals have continued into 2019-20 too, with Origi also settling the recent Merseyside derby with a pair of goals for Klopp's side.
Manchester United: Trouble at the top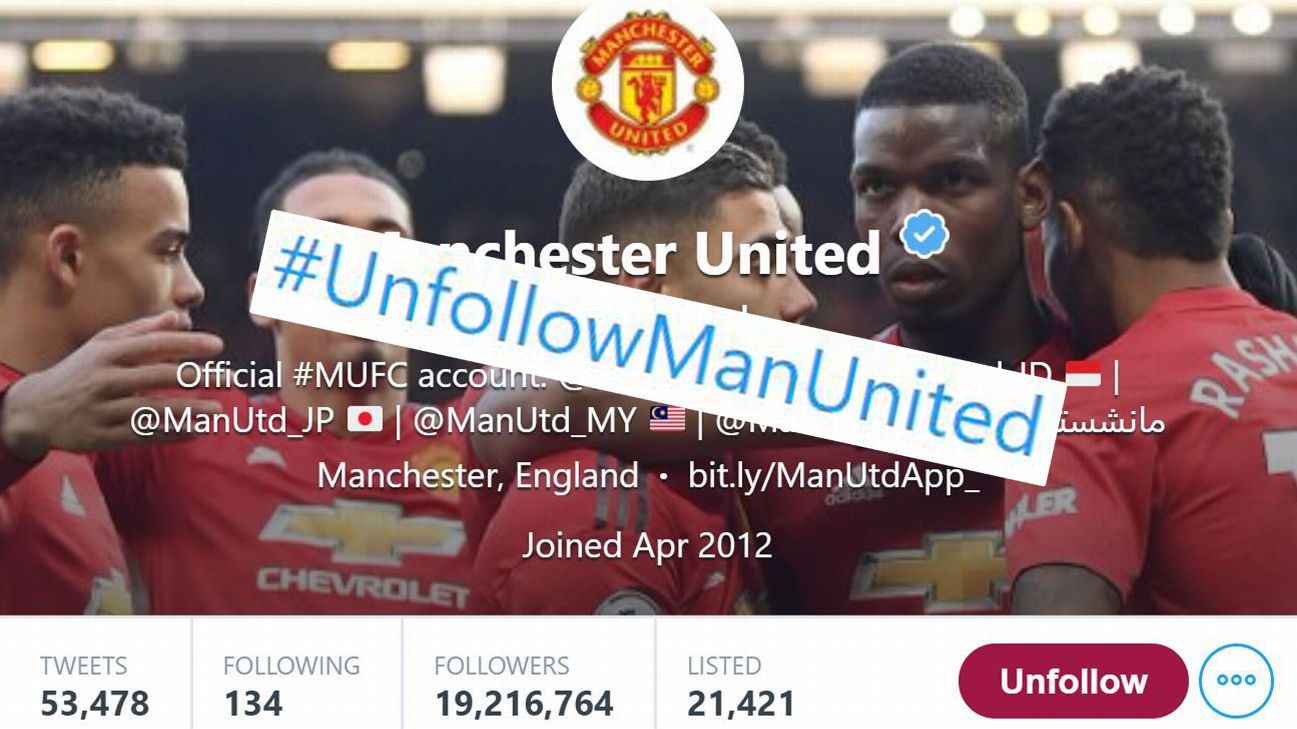 It's perhaps best to describe United's status as one of "prolonged transition," but frustration is beginning to show. A brief clip of what looked like an argument between Paul Pogba and Jesse Lingard during a preseason walkabout was tweeted out by the club, while club chief Ed Woodward had an animated discussion with Sir Alex Ferguson in the Old Trafford directors' box. Though we couldn't possibly know what was said in either case, it was fun to speculate.
United fans also had their say on how the club is being run, and the #UnfollowManUnited movement -- aiming to boycott the club's social media accounts to send a message to Woodward -- gained momentum towards the end of last season.
That's not to say that United haven't made great strides with Ole Gunnar Solskjaer as manager: the club became the first Premier League team to install a plush sofa -- nicknamed "The Seat of Dreams" -- in the Sir Alex Ferguson Stand.
And their summer signings have largely been successful. In Daniel James, the club have made at least one new signing who has taken to walking among giants at Old Trafford, even if he stands at eye level with the mascots. Elsewhere, £80m arrival Harry Maguire struggled to get to grips with his new responsibilities when he captained the Red Devils for the first time.
The sale of Romelu Lukaku to Inter Milan has sparked a new lease of life in the Belgium striker, although his former teammate Luke Shaw was keen to remind him that he still ended up back in the Europa League just a few months after leaving Old Trafford.
It's arguable that United's most effective new signing has actually been celebrity chef Tom Kerridge, who was brought in to revolutionise the catering at The Eatery of Dreams.
Should it come down to it, United can always start picking their manager again, with Solskjaer proving that he's very much still got "it" when it comes to kicking-balls-into-bins-based training ground challenges.
Manchester City: Wish you weren't here, Pep?
"Bayern Munich? What the f---!?"

Pep forgets which team he's managing 😂 pic.twitter.com/zUKeDzEjGB

— ESPN FC (@ESPNFC) December 4, 2019
Manchester City ended the previous campaign on a high having come up on the rails to reclaim the Premier League title despite Liverpool topping the "as it stands" table for 83 seconds on the final day of the season.
However, ground has since been ceded to the Reds as City have bumbled through a series of underwhelming results of late. We're not suggesting Pep Guardiola is at his wit's end, but he does appear to be having problems remembering which club he's actually managing -- Bayern Munich was your last job, Pep.
Who knows? Maybe Guardiola's unrelenting anguish is due to his restaurant receiving a less-than-complimentary review for, and we paraphrase here, miserly portions and oversized bills.
It's not like it's all been doom and gloom for City: they've still come close to equalling long-standing Premier League records by humbling opponents with eight-goal onslaughts.
In Europe, Raheem Sterling earned a spot on the all-time list of quickest Champions League hat tricks courtesy of an 11-minute flurry of goals against Atalanta in the group stage. Unfortunately, scoring at a rate approaching light speed seems to have had a terrible effect on Sterling's facial features.
Just a few weeks later, against the same opposition, Kyle Walker became City's unlikely Champions League hero by going in goal, The right-back actually made more saves (1) than both Ederson and Claudio Bravo (0) had managed between them on the night as the full-back joined a list of top outfield players to don the gloves for their team.
Arsenal: Xhaka can't
"Thank you, Arsenal!"

A message from Olivier Giroud as he holds the Europa League trophy 🏆 pic.twitter.com/U9xl8achSw

— ESPN FC (@ESPNFC) May 30, 2019
With Unai Emery at the helm, things seemed to be bubbling along nicely for the first half of the year, with a run to the Europa League final among the highlights.
The road to Baku was long (2,850 miles from London) and arduous (the Azerbaijani capital is further east than Baghdad) but still intrepid fans travelled in droves, only to see their side get comprehensively hammered 4-1 by Chelsea.
Just to rub salt in the wound, Olivier Giroud -- who left Arsenal for Chelsea just 18 months previously -- scored the first goal of the match and celebrated afterward by crying "Thank you, Arsenal!" as he held the trophy.
The sour form continued into the new season, with Emery ultimately losing his job amid fan unrest, his captain Granit Xhaka throwing a tantrum which led to him losing the armband and Arsenal embarking on their worst run of form since 1977.
Indeed, it got so bad that frustrated Gooners the world over got "#WengerIn" trending on social media after finally realising just how good they'd had it under their dear, departed French boss.
They go into the New Year in mid-table and with a novice manager in Mikel Arteta, but at least Arsenal can console themselves in the fact that they routinely stage some of the best kit launches in the business.
Chelsea: Hazard left the group
Jorginho showing his mum and family members around Stamford Bridge is so wholesome 😍💙 pic.twitter.com/GOAqlBgsV2

— ESPN FC (@ESPNFC) October 22, 2019
As mentioned above, Chelsea emerged victorious in the Europa League final before parting company with manager Maurizio Sarri, who eventually pitched up at Juventus, and man of the match Eden Hazard, who left for Real Madrid shortly thereafter.
The Belgium forward broke news of his departure in the Blues' team Whatsapp group, which was revealed by Emerson Palmieri in truly heartbreaking fashion.
The wounds caused by Hazard's exit were just about healed when a Chelsea fan group accidentally rolled out a massive flag with the Madrid man's image on it during a game against Liverpool three months later.
Heading into 2019-20 under new boss Frank Lampard, the Blues were forced to deal with a transfer embargo. Thankfully, they were able to get around the sanctions and flesh out their squad by bringing in Jorginho's mother on a free transfer.
Lampard then completed his midfield three by partnering Jorginho and Jorginho's mum alongside another mysterious new player by the name of "Jorghino" -- though alas he only lasted one game before disappearing without trace.
Up front, Tammy Abraham has made a flying start as first-choice striker for his boyhood club, and all despite being ripped by his supposed colleagues over his measly FIFA 20 ranking.
Women's World Cup: USWNT's storm in a teacup
Congrats to the #USWNT for earning that tea. On to the final! 🇺🇸 pic.twitter.com/nI8HoMjN1D

— Hillary Clinton (@HillaryClinton) July 2, 2019
The Women's World Cup was held in France over the summer, with a purple-haired Megan Rapinoe elevating herself to bona fide superstar status as she captained United States to victory.
Rapinoe scored six goals on the way to lifting the trophy and duly celebrated in style while doing her bit to protest the lack of equality between the men's and women's game.
The USWNT kicked things off in foreboding fashion by registering a record 13-0 win over Thailand in their opening game. This came as bad news for a bar back home in Miami, who had made the mistake of offering free shots to every customer for each goal scored by the U.S..
That win set the tone for the U.S. as they swept aside all before them. Even a semifinal against much-fancied England couldn't stop them.
Alex Morgan celebrated her 30th birthday in style against the Lionesses, nodding home the winning goal in a 2-1 victory that booked the USWNT's place in the final. In a move that joined Bebeto, Brandi Chastain and Roger Milla in the pantheon of iconic celebrations, Morgan marked her goal with a casual sip of tea, leading the internet to do its thing.
Veteran striker Carli Lloyd was reduced to a cameo role during the World Cup. Thankfully, the 37-year-old star was able to prove that she still has "it" when she was invited by the Philadelphia Eagles to sink a few field goals at their summer training camp.
Lloyd ended up making kicks from the kinds of distances -- reportedly as far away as 55 yards -- that were almost certain to have raised a few eyebrows in NFL boardrooms.
Major League Soccer: Rooney rocks but Wondo roars
The @MLS all-time leading goal scorer.

In the stands with our supporters.

We will do anything for this man. #VamosSJ pic.twitter.com/QxPcvPQTsp

— San Jose Earthquakes (@SJEarthquakes) September 26, 2019
Things have been ticking over nicely in MLS, with Will Ferrell very much getting his teeth into his role as part-owner of LAFC.
The "Anchorman" star was front and centre, celebrating out on the pitch when his side beat cross-city rivals LA Galaxy in October to record their first ever "El Trafico" derby win.
Like Ibrahimovic, Wayne Rooney is another star name who has returned to Europe following the end of the 2019 MLS campaign. The former England captain certainly left his mark on D.C. United in his short stint there, not least when he added to his personal collection of absurd long-range goals with his strike against Orlando City.
Though his MLS career is now over as he headed off to Derby, Rooney also made the most of his time Stateside, getting to grips with country music by crooning along to Johnny Cash songs in a dive bar on the outskirts of nowhere (well, Georgetown.)
There were also lively scenes at San Jose Earthquakes when star striker Chris Wondolowski missed an important match through suspension, only to show up shirtless in the Ultras section to roar his teammates on against Philadelphia Union.
Goals: Glorious goals, penalty woes
https://t.co/ktTymPLr7d pic.twitter.com/Xfhc7BYu1X

— nick (@NickDillam) November 16, 2019
Of course, goals are the lifeblood of the sport and there have been plenty scored over the past 12 months, many of which by Leicester City, who stuck NINE past Southampton in October to equal a Premier League record that has stood since 1995.
Elsewhere, Kylian Mbappe has been adding to his tally on a daily basis, with the PSG star taking the time to congratulate himself for the rather spurious achievement of scoring 100 goals in training.
Outside the realms of fantasy, Erling Haaland has emerged as one of the most coveted young strikers on the planet by simply scoring hat trick after hat trick after hat trick.
In fact, the 19-year-old Norway international even scored a hat trick on his Champions League debut, thus making him the third youngest-ever player to manage the feat behind Wayne Rooney and Raul respectively. No doubt, Haaland is definitely one to watch, or continue watching as we hurtle into 2020.
While we're on the subject of Norway, a special mention must go to Ullensaker/Kisa IL goalkeeper Stefan Hagerup, who scored the very first goal of his career in October. The fact that it was a superb 25-yard free kick and an 89th-minute equaliser just puts the icing on the cake really.
However, not all goals are things of beauty, as Sparta midfielder Michal Sacek found out to his detriment when he scored against his own team in a manner that he'll want to forget but everyone who saw it will remember.
We've also been treated to the worst penalty kick of all time, as taken -- for almost inexplicable reasons -- by Nuneaton Borough goalkeeper Tony Breeden. Just to cap it all off, there was absolutely no reason for Breeden to be taking the spot kick in the first place as Nuneaton had 10 perfectly eligible outfield players on the pitch at the time.
Gloriously, gloriously pointless -- just as all football should be.
VAR: What is it good for?
El VAR más casero del mundo... 😂 Fue en la cancha de #Bolívar, municipio de Sabanalarga Atlántico. ¿Te gustaría tener esta tecnología en un partido con amigos? pic.twitter.com/e9jPF9KqBq

— ESPN Colombia (@ESPNColombia) January 2, 2019
How could we wrap up 2019 without mentioning the dreaded "V" word? We are of course talking about video-assistant refereeing, or VAR for short -- the controversial officiating aid that has split opinion.
VAR really came into its own when Manchester City faced Spurs in the Champions League quarterfinal and had two goals (including a later Raheem Sterling "winner") cruelly ruled out. Thoughts immediately turned to poor Bernardo Silva, who had previously staged a one-man petition for UEFA to implement VAR the previous year after City had a goal wrongly disallowed for offside against Liverpool in the last eight.
Any hopes that the kinks in the system would be ironed out were dispelled when everything went wrong on VAR's Premier League debut, faulty headsets and blighted communications leading to multiple delays and general confusion.
Given the bugs present in the expensive official system, perhaps it's not overly surprising to see that DIY VAR methods are now being deployed in amateur leagues around the world.
Things aren't really improving either, with VAR singularly failing to introduce a new era of tech-assisted clarity to refereeing and instead leaving fans arguing over whether or not an armpit can be offside.
Indeed, VAR is even ruining people's birthday parties now, which just isn't on.
FIFA 20: Stars not happy
Played #FIFA20 with my kids not long ago. 🕹
Hey @EASPORTSFIFA...Who is this guy? 🤔🤨🤣 pic.twitter.com/fjCBjO4FOx

— Franck Ribéry (@FranckRibery) October 17, 2019
FIFA 20 hit the shelves in September, bringing with it plenty of professionals grumbling over their stingy player ratings -- Jadon Sancho, Gabriel Jesus and Pierre-Emerick Aubameyang chief among them.
There was also a slew of mind-boggling bugs. The game hadn't been out for more than a few weeks before we witnessed the most ridiculous FIFA glitch of all time.
Franck Ribery also bore the brunt of EA's wrath when he opened up FIFA 20 and immediately saw a truly perplexing likeness of himself scowling back.
Thankfully, a quick moan on social media soon saw put things right for the Fiorentina man.
Kits: Clubs go retro
made of tottenham. proud to announce our third kit for the 19/20 season. COYS! 💙 pic.twitter.com/klyST3sAxF

— aj tracey (@ajtracey) September 3, 2019
The new season saw a mass clamour for a bygone era as a slew of clubs around the world unveiled new kits inspired by the 1990s.
Thankfully, Stevenage were able to show a little initiative and buck the omnipresent retro trend by partnering up with a fast food restaurant to launch their new kit -- offering supporters free burgers as an incentive.
Continuing with the theme of convenience, Brazilian side Flamengo began selling their replica shirts from vending machines inside their stadium.
AFC Bedale once again delighted us with a food-based kit, this time adopting sausages, peas and mashed potato as their theme for the season.
Elsewhere, Chivas got things all wrong when they accidentally began promoting a rival club's official merchandise on their website.
However, the finest piece of marketing came from the Spanish fourth tier, where Mostoles Balompie rebranded as Flat Earth FC in a bid to attract new fans from all around the globe. Or presumably the flat plain with giant waterfalls running over the edge.