Morocco's Nordin Amrabat has revealed he took the decision to play in Wednesday's 1-0 loss to Portugal despite suffering a concussion against Iran five days ago.
"They [the Morocco head coach and the team doctor] asked me last night how I felt and it was my decision to play. I wanted to play, I told them and I played," he told ESPN FC on Wednesday.
The Morocco midfielder was aware that he could put his safety at risk, though, by playing again so quickly after his concussion.
"A week is the official time you should recover for to make sure that you are safe but I decided to make it shorter. I was not worried about my safety because I felt good," he said.
"I had a brain scan at the hospital and all was good. There was no damage to my brain or anything. I was feeling good, to be honest, in the days after. I Googled the consequences that concussion can have on someone and I thought I can do it, I can play.
"I am my own doctor and hopefully nothing will happen to me in the long term," he added.
---
World Cup 2018 must-reads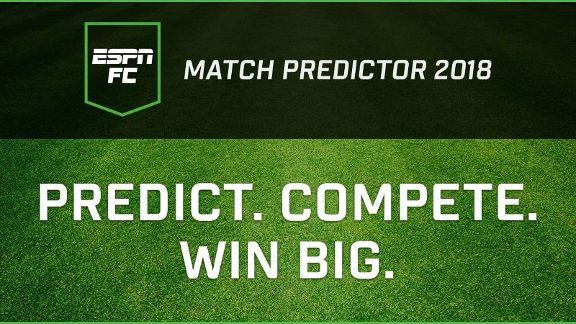 - Make your picks with ESPN FC Match Predictor 2018!
- Welcome to the Alternative 2018 World Cup Fans' Guide
- ESPN FC's experts make their picks
- Marvel's amazing World Cup spoilers
- Revealed: World Cup 2018 Ultimate XI
- Fixtures, results and full coverage
- Team-by-team previews of all 32 nations
---
Amrabat also revealed that he could not remember anything about the incident.
"I can't remember anything from it. I can't even remember the beginning of the game before the incident. From the first minute of the match until I woke up in the hospital five or six hours later, I have forgotten everything! When I think about it now, it is quite scary," he continued.
The Watford player, on loan at Leganes this season, wore a protective helmet at kick-off but took it off after just 16 minutes.
"It was too hot. FIFA didn't ask me to wear the helmet. I wanted to wear it and I ordered it by myself. I felt like I had heavy legs during the game today but overall it was fine" he said.
FIFA was not happy that the Moroccan doctor didn't follow properly the concussion protocol after Amrabat suffered his injury against Iran.
Amrabat said: "I don't understand why FIFA got involved. They sent a letter to our doctor regarding the procedure after a concussion and the treatment he gave me on the pitch. I am not sure exactly why.
"The treatment was good. I rested a lot in between the two matches. I did a light training session two days ago. And yesterday, I did a full training session with the rest of the team but without contact. I didn't contest the challenges. I felt fine so I decided to play."
Morocco manager Herve Renard dismissed suggestions that he might have risked his health by playing and then by removing his head protection.
"He is a warrior. He wanted to play," said Renard, adding that he removed his protector "because his spirit is amazing."
He added that it was not his job to decide on medical issues.
However, world players' union FIFPro took issue with how Amrabat was handled, saying in a statement: "This is yet another alarming example of a player being put in harm's way. Amrabat returned to action too soon according to medical guidelines.
"Four years on from the debacle of the last World Cup, where several players did not receive adequate care, football has not made sufficient progress in concussion management. Repeated calls to implement world-class safety standards have been overlooked."
Renard was overcome with pride at his team's performance and angry at the way Portugal's Cristiano Ronaldo was able to grab the solitary goal that will send the North Africans home early from the tournament.
The manager refused to blame American referee Mark Geiger after the loss. However, he complained that his side should have had a free kick for the way Portuguese defender Pepe crashed into Khalid Boutaib, who was guarding the front post for the corner that led to Ronaldo's fourth-minute header.
His voice breaking with emotion after the defeat, their second following a stoppage-time loss to Iran, Renard insisted the nation could be proud of their team but that they had failed to take their chances.
"I'm very proud of the performance and I am very proud of my players, I'm very proud of this country," said Renard, 49, who won the African Cup of Nations with Zambia and Ivory Coast.
"We deserved to win. We had five or six chances in the second half."
Thanking the travelling fans who turned Moscow's Luzhniki Stadium into "more like Casablanca," he lamented that his side could not deliver an adequate reward for the supporters.
"What I am sure of at this moment is that the entire Moroccan people is proud of this team," he said.
"Of course it's easier to play with a player who has one chance and he puts it away. But we are in Morocco.
"We have quality players. Despite the ups and downs of the game, we should have been more effective. Because, like in the first game, we had plenty of chances. I won't blame anyone.
"That's football. It's always those who know how to be present in the box, the most gifted players, who make the difference. We took a lot of risks and we didn't get our reward."
With nothing more to play for against old rivals Spain on Monday, Renard promised Morocco's fans something to cheer for.
"We will end the adventure against Spain, trying to put on the same performance as today and to go down with honour," he said.
Information from Reuters was used in this report.