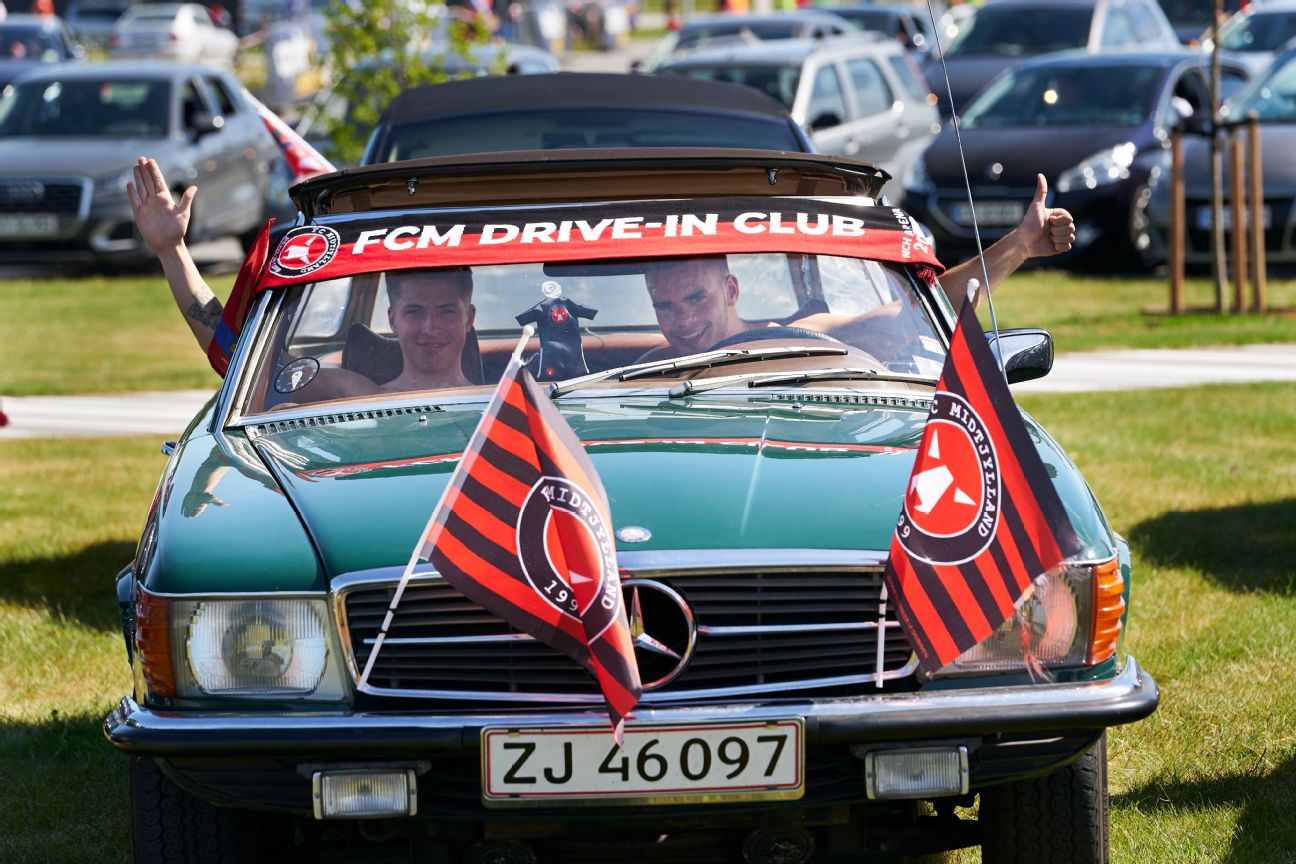 Top-level football's gradual return across Europe continued last week with the Danish Superliga the latest league to restart following the shutdown to tackle the coronavirus pandemic.
But, with fans still prohibited from entering stadiums, several clubs came up with inventive ways of getting their supporters as close to the action as possible.
For example, AGF Aarhus filled their ground with a wall of video screens to allow their fans to take a virtual seat in the stands while watching Thursday's match against Randers on Zoom.
- ESPN+: Stream ESPN FC TV daily and 30 for 30: Soccer Stories
De bedste "highlights" fra i går, fandt sted udenfor stadion 🚘

Nyd billeder af den historiske kulisse oppefra 🚁#FCMDriveIn pic.twitter.com/3bFzZwiBLF

— FC Midtjylland (@fcmidtjylland) June 2, 2020
FC Midtjylland went one better on Monday by turning their game against AC Horsens into a "drive-in" football match.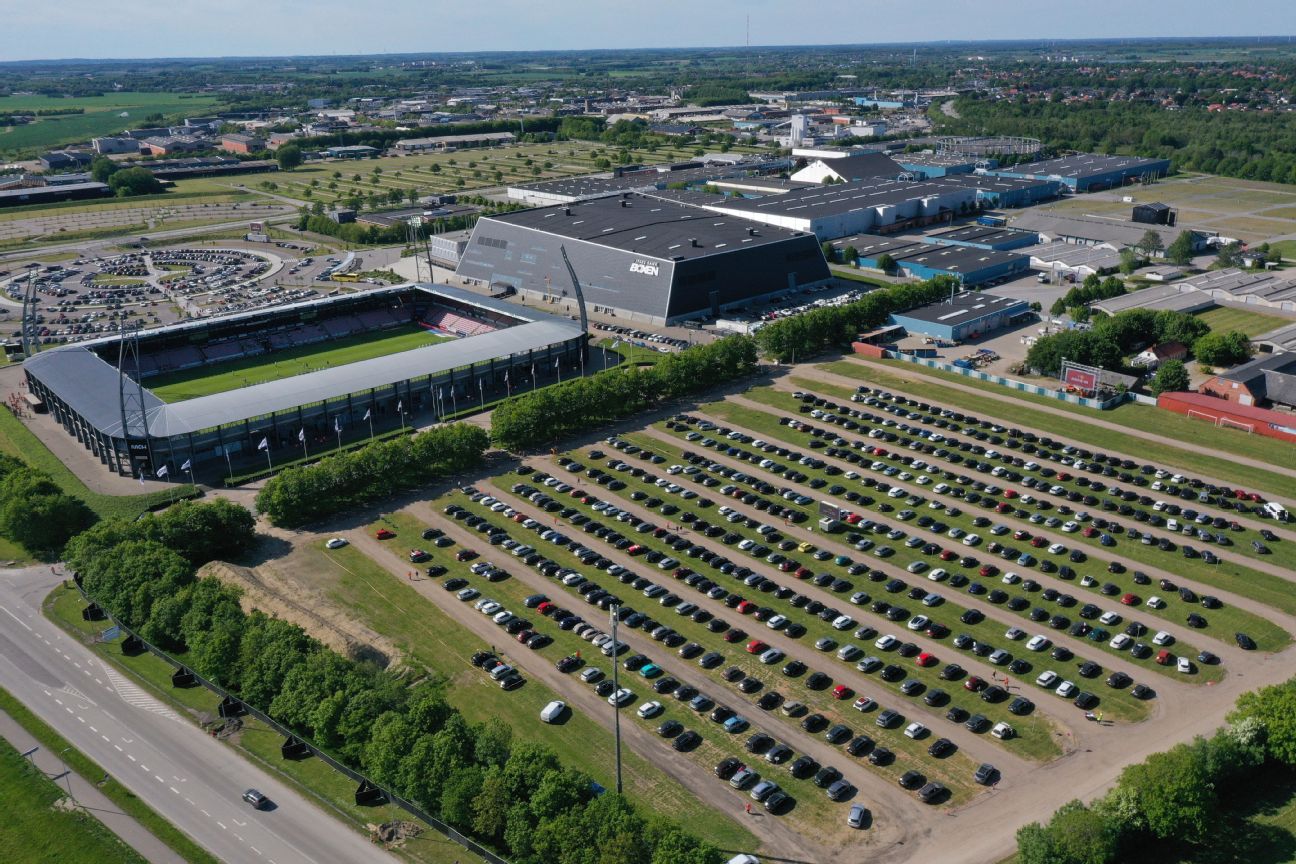 The league leaders installed huge screens in the car park outside the MCH Arena and allowed supporters to watch the action together from their cars while observing social distancing.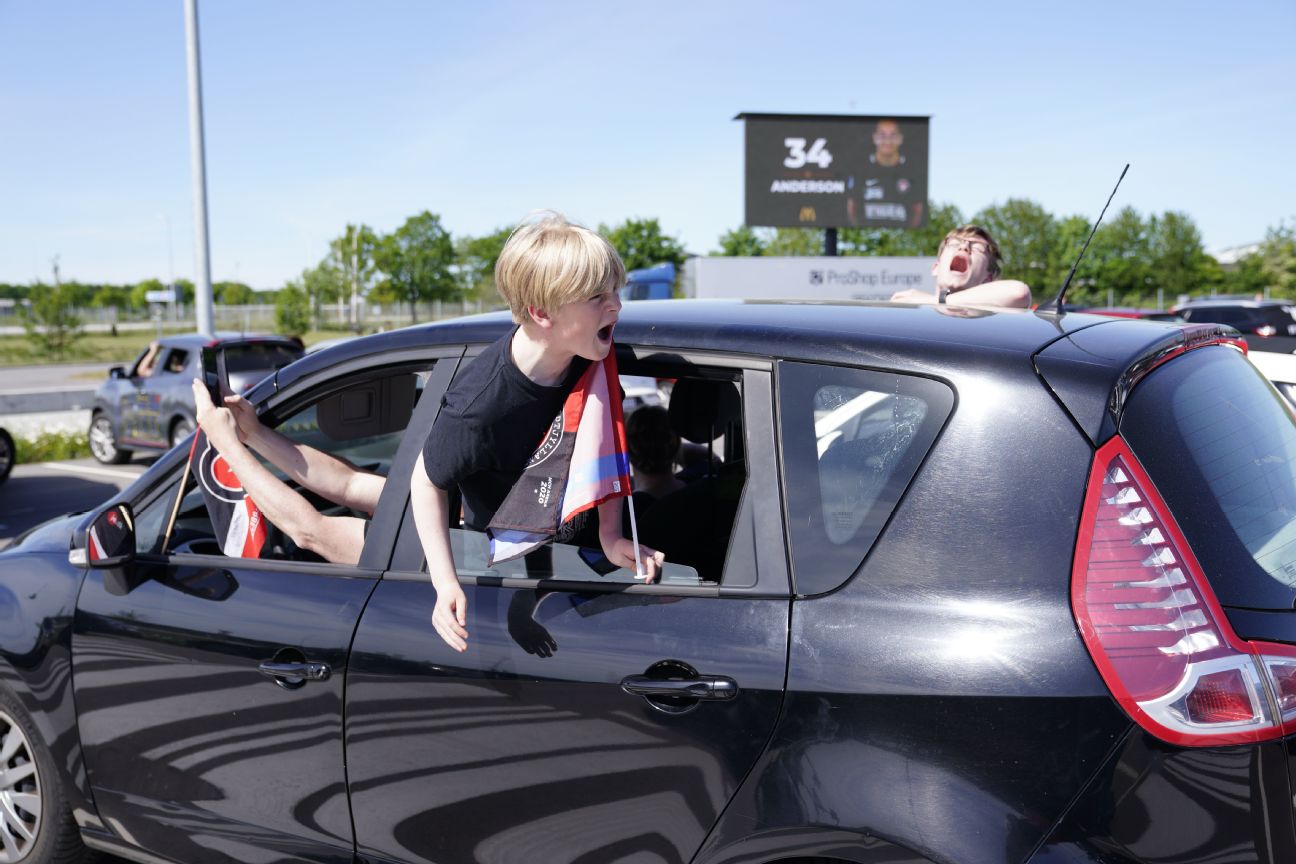 Over 2,000 spaces were made available outside the stadium, all of which were soon taken by Midtjylland fans eager cheer on their beloved team once again.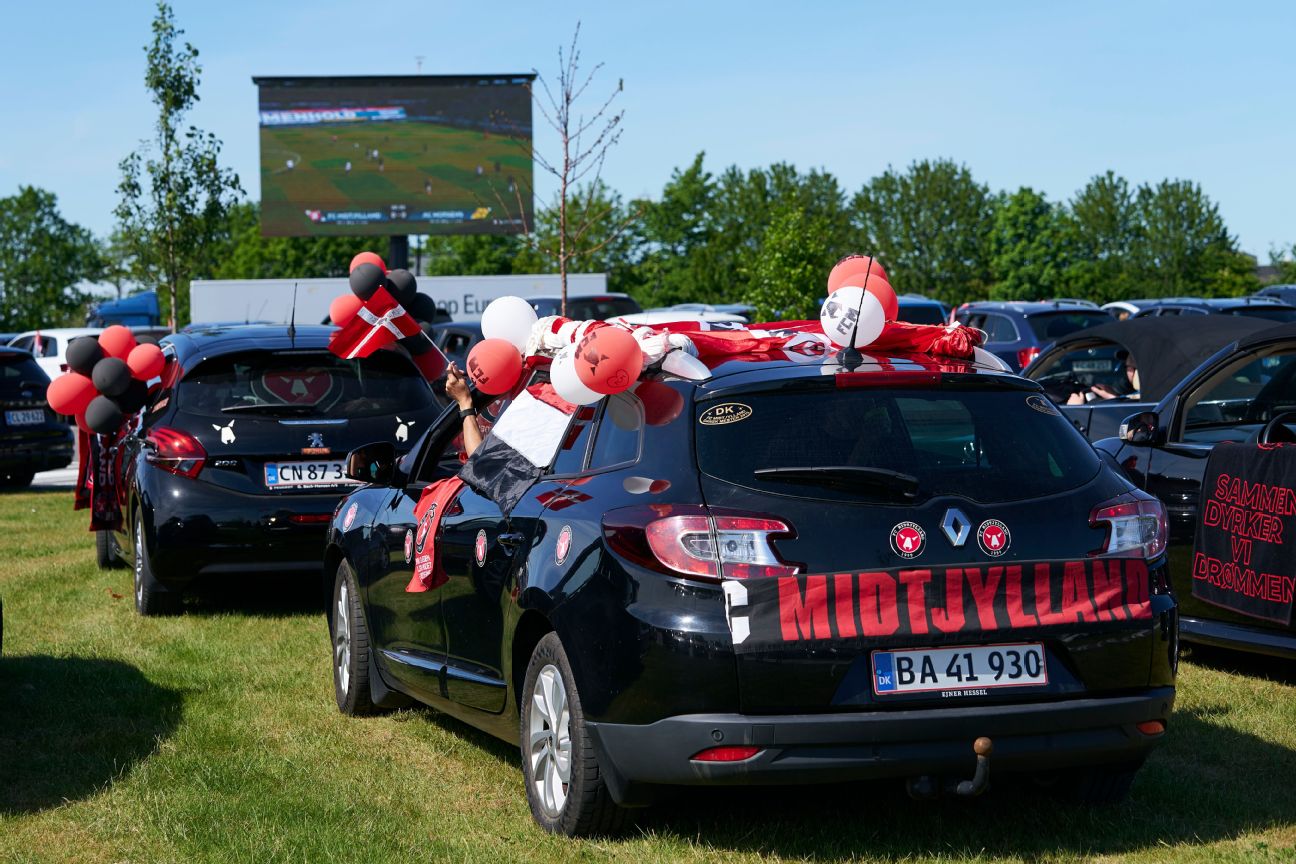 Outside, hundreds of actual Midtjylland fans turned out for the occasion with cars decked in club colours, flags, balloons and pendants.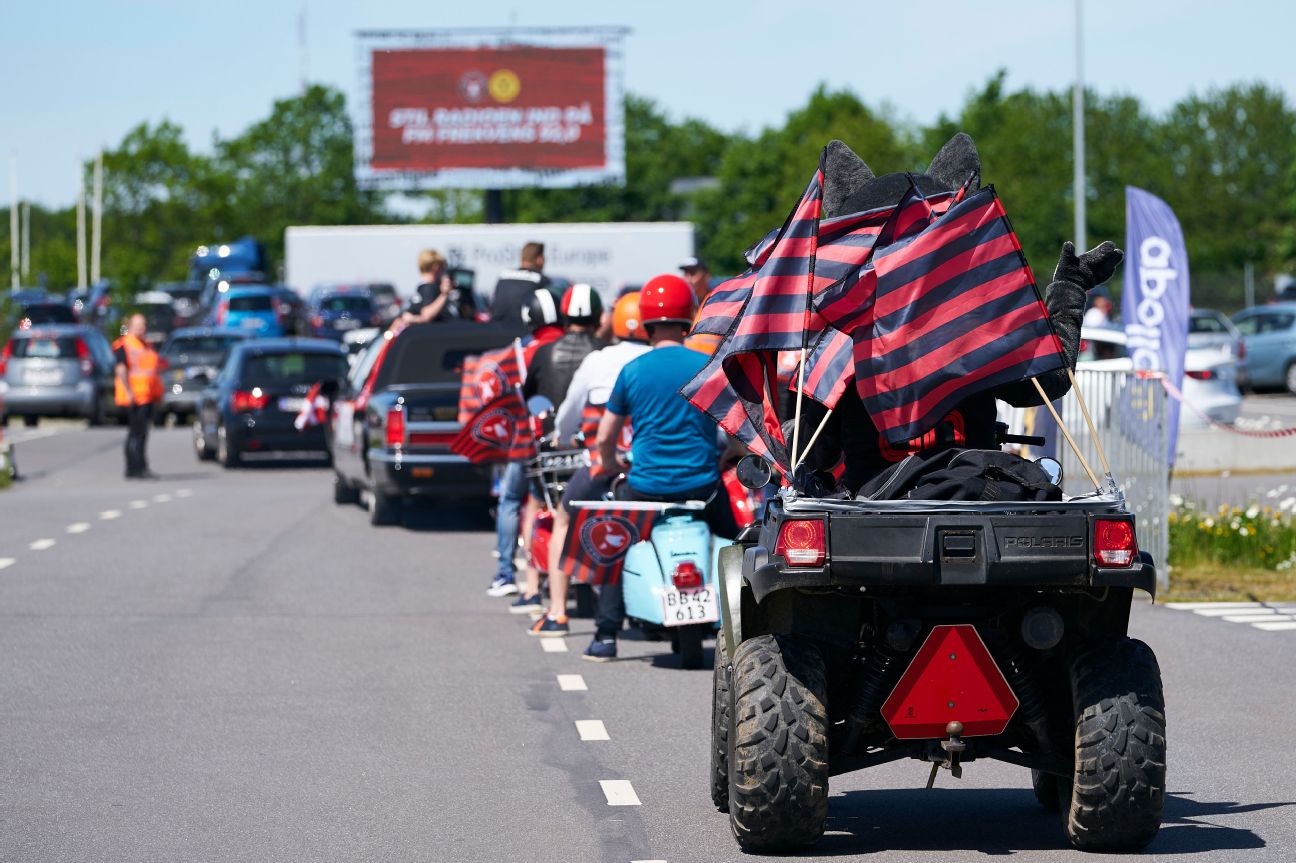 Vehicles of all kinds turned up to watch the game. Who could resist the opportunity to watch their beloved football team while sat on their own quad bike?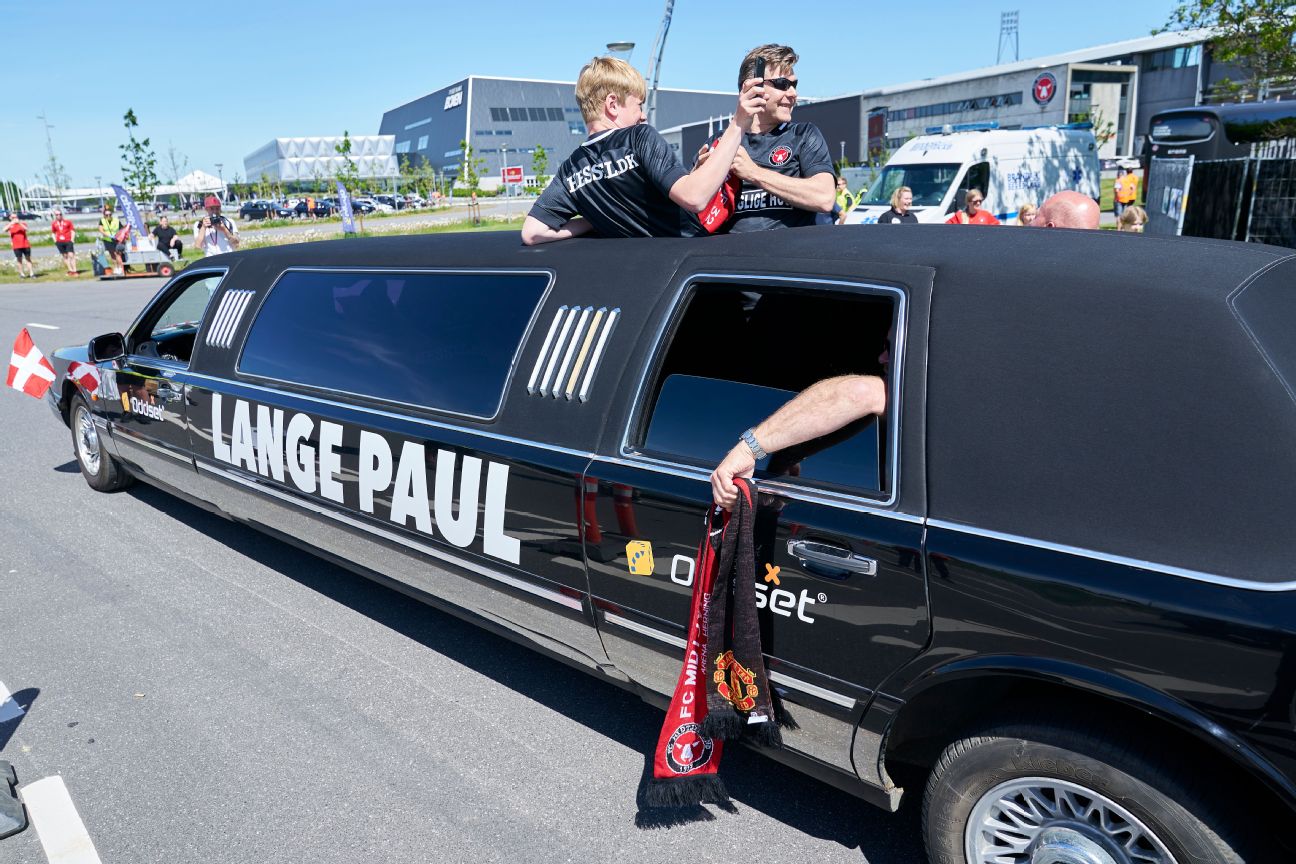 Some fans even splashed out on a stretch limousine to enjoy the match in the utmost luxury.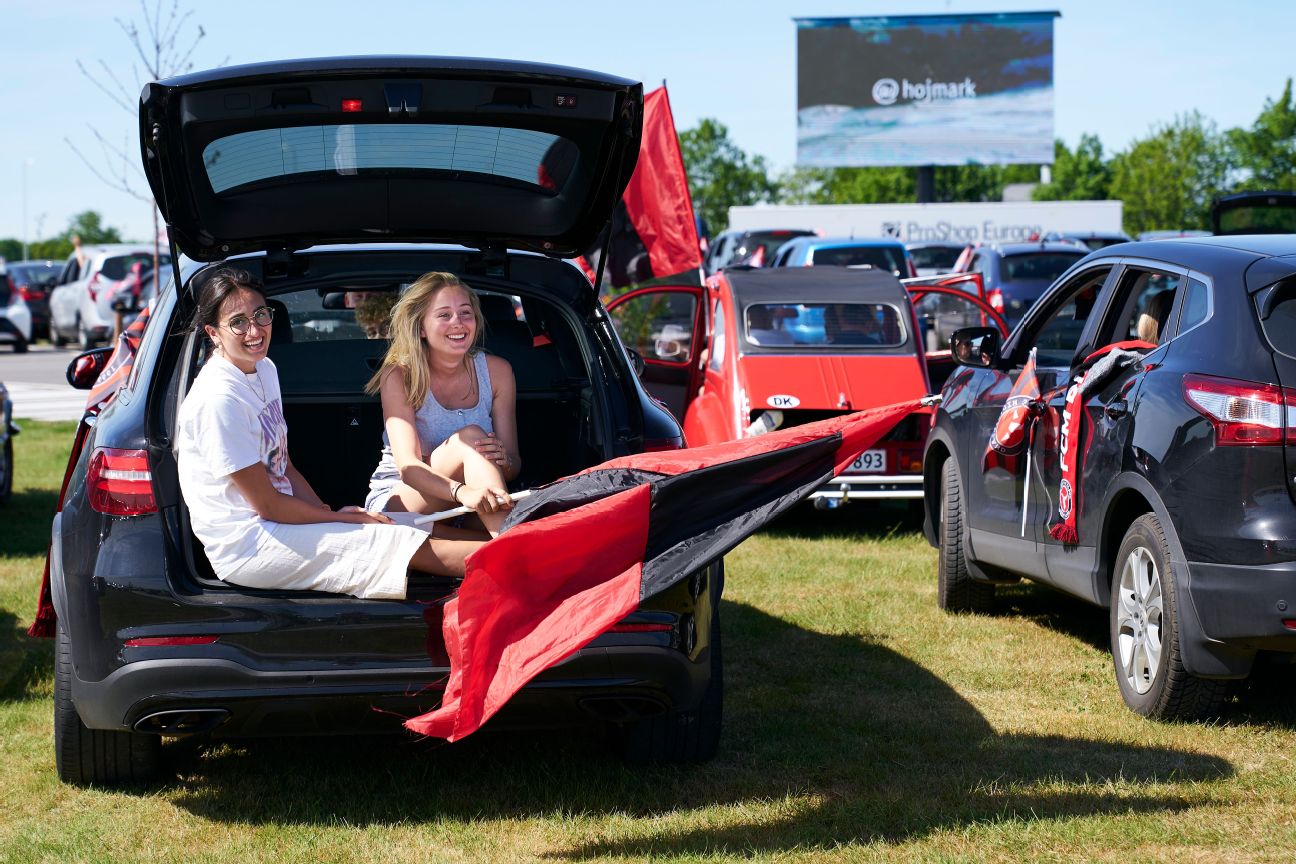 Match commentary was broadcast via the car radio as the home side fell to a shock 1-0 defeat against their mid-table opponents.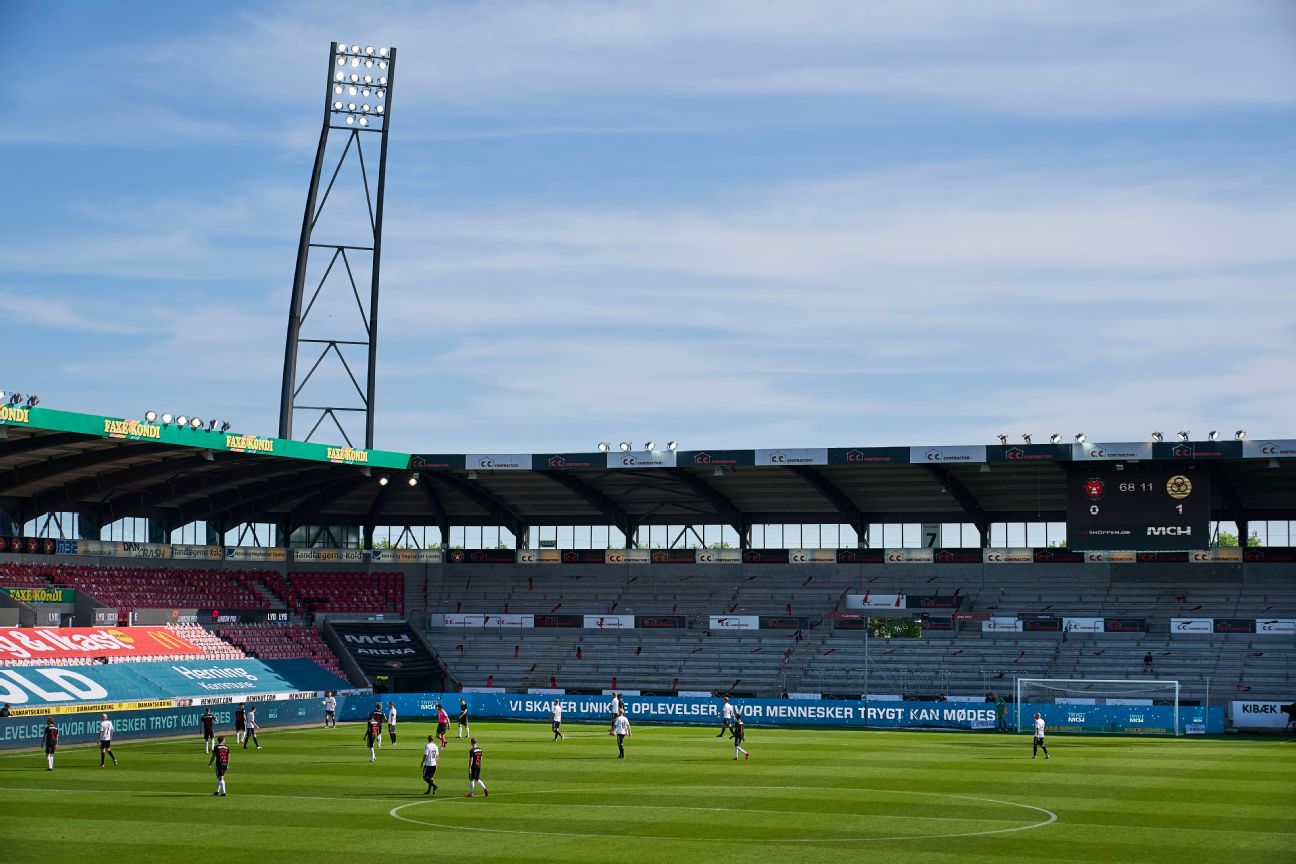 Inside the ground, the terraces were filled with little cardboard cut-outs of fans who had paid for the privilege, giving at least some semblance of a matchday crowd.
A single first-half goal from Horsens winger Louka Prip was enough to settle the fixture, not that it put too much of a dent in the celebratory atmosphere outside.
Despite the loss, Midtjylland remain nine points clear of rivals FC Copenhagen at the top of the Superliga table.