Most managers would like to think that it is their tactical nous or the way they act as the figurehead of their club that makes the biggest impression among football fans.
But, when it comes down to it, the impression of them formed by spectators will be based chiefly on how they are dressed when they take to the touchline to bawl instructions at their players.
For years the options available to coaches were limited to two: standard club-issue tracksuit and sneakers or tailored three-piece with designer shoes. However, recent season have seen those lines blurred as a new generation of bosses mixes things up by rocking smart-casual outfits in the technical area.
Here is our ranking of which of the Premier League's 20 managers have got their style on point, and who should be relegated for their crimes against fashion alone.
- Stream new episodes of ESPN FC Monday-Friday on ESPN+
- Stream every episode of 30 for 30: Soccer Stories on ESPN+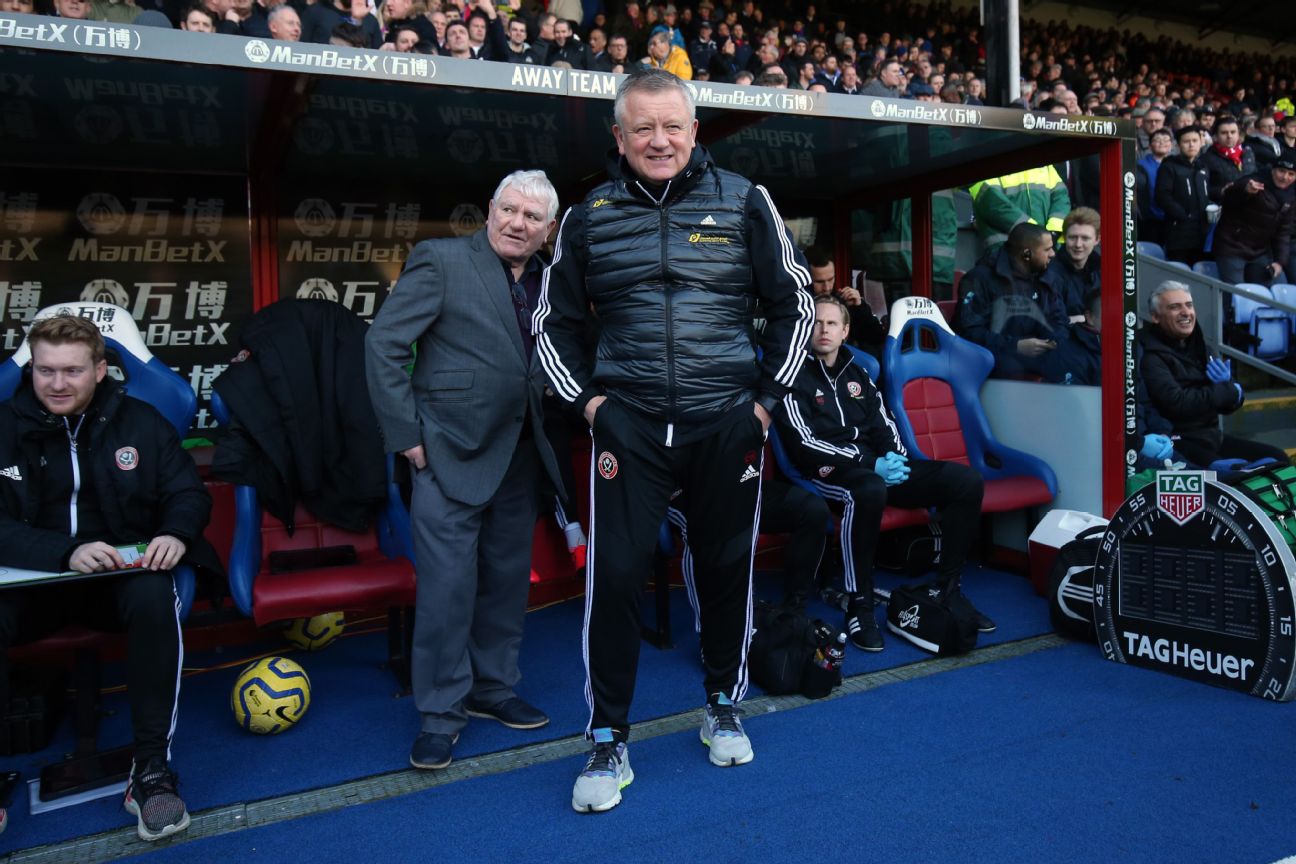 Wilder is almost certainly going to win Premier League Manager of the Season, but that doesn't excuse him from bringing back the gilet. Did he learn nothing from Tim Sherwood? The Premier League should make it an official rule that any team whose boss wears a gilet is deducted 20 points as soon as they slip the thing on. No doubt Wilder would appeal, insisting that gilets are armless. Armless! No, YOU shut up.
19. Nigel Pearson (Watford)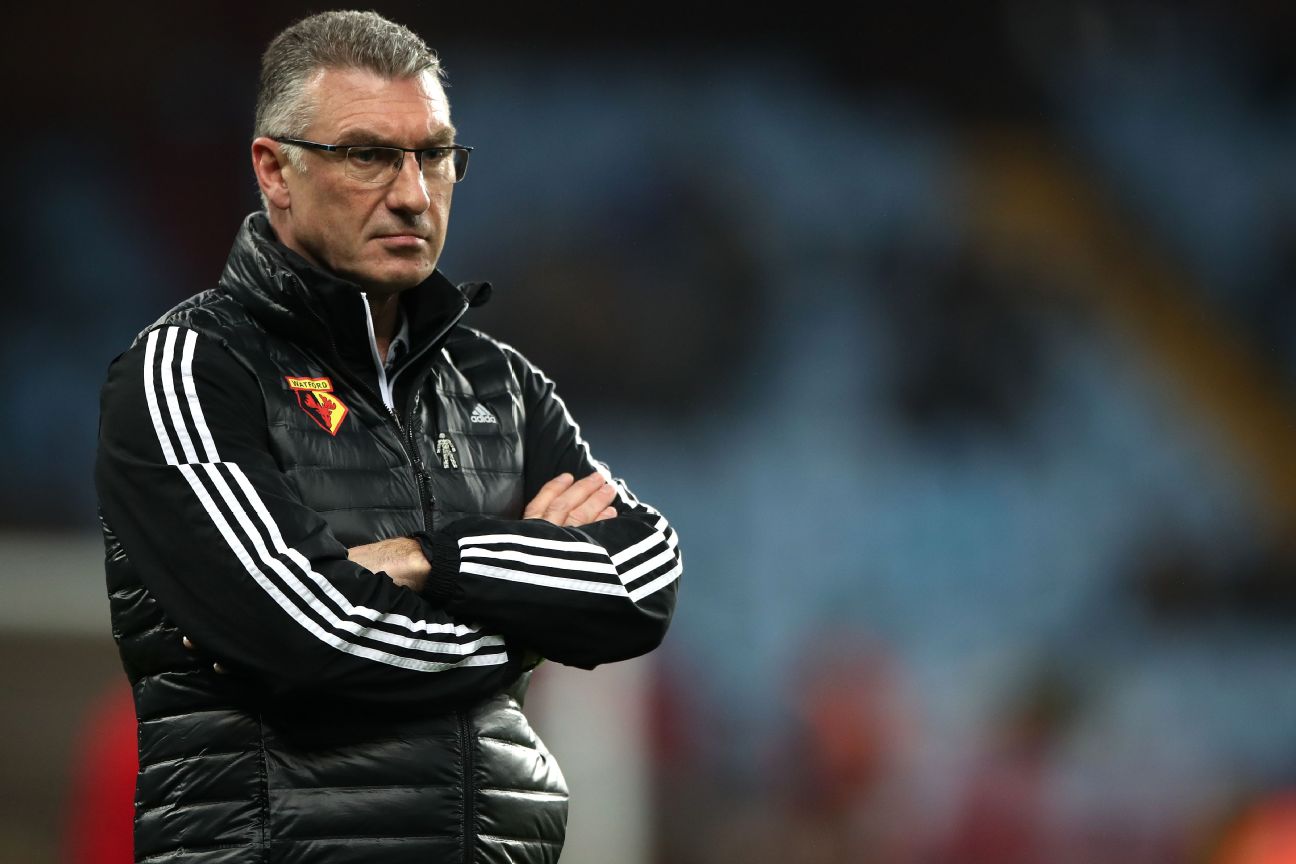 Pearson's aura is that of an ex-army man who does not approve of you dating his daughter. He now works private security and is very serious about everything. He doesn't find any comedians funny and he is not impressed by your job in social media. Like Wilder, he is marked down heavily for persisting with a gilet, although I'm not going to be the one to tell him.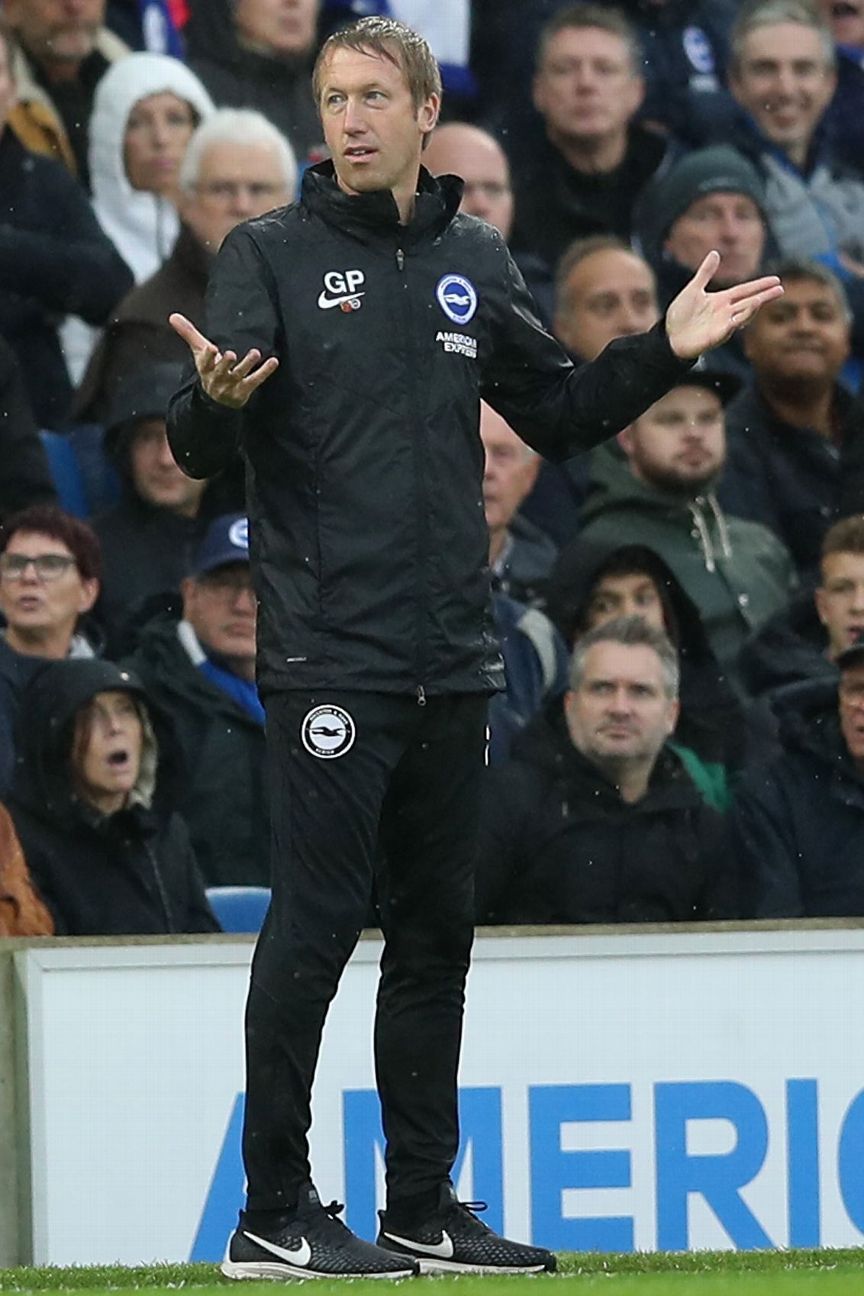 Nothing, and I mean nothing, will ever separate Graham Potter and his trusty black 'GP' tracksuit top. Even when he has a big winter coat on, 'Tracky' is under there keeping warm. It's almost like a good luck charm (expect, judging by Brighton's results, it rarely brings him good luck). Potter sadly loses points for refusing to mix it up and try something different (again, much like his Brighton tactics).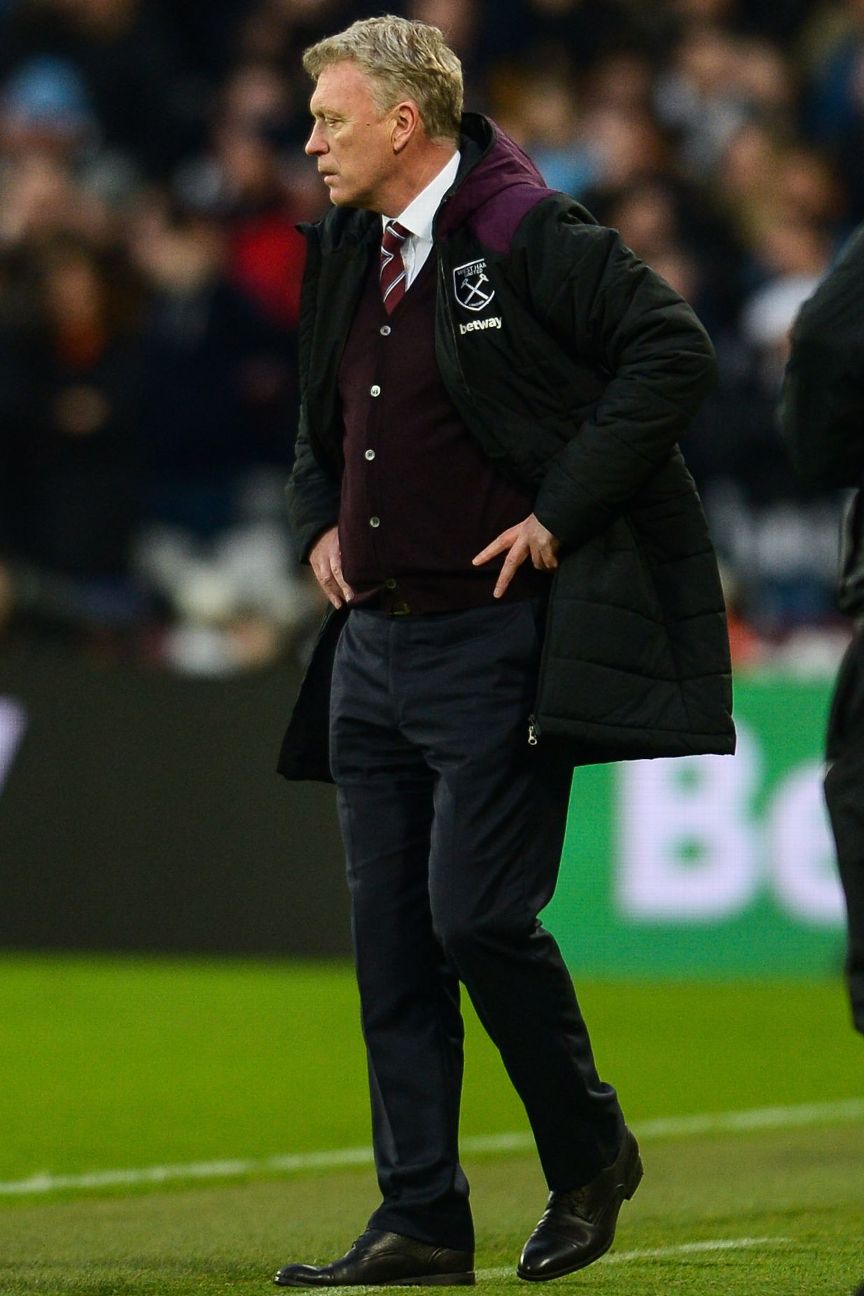 It appears Moyes wants to go back to a time when he was last a successful manager -- namely around the late 2000s while at still Everton. "Hmm, what was popular in 2005?... Cardigans! That'll do!" He's the first of two managers in this list to try the knitwear, but very much the one who doesn't pull it off. The oversized bench jacket doesn't help and is masking what, essentially, is the outfit of a priest on their day off.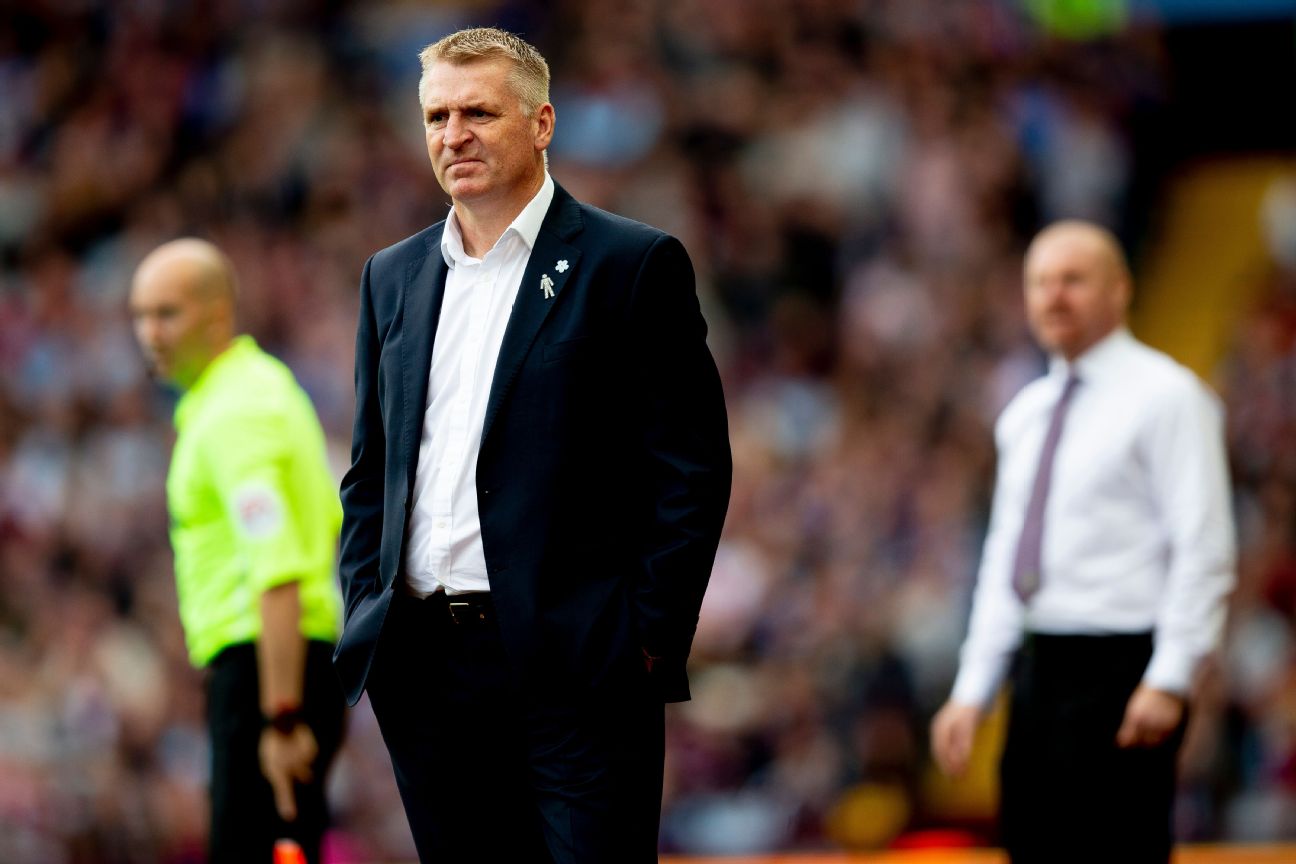 There is a strong vibe of an office manager on dress-down Friday to Dean Smith, who limits himself to one after-work beer with the staff before heading home because he is a serious businessman who respects the workplace hierarchy. Look at how uncomfortable he seems to not be wearing a tie, compared to Dyche behind him who has taken his jacket off and is loving life.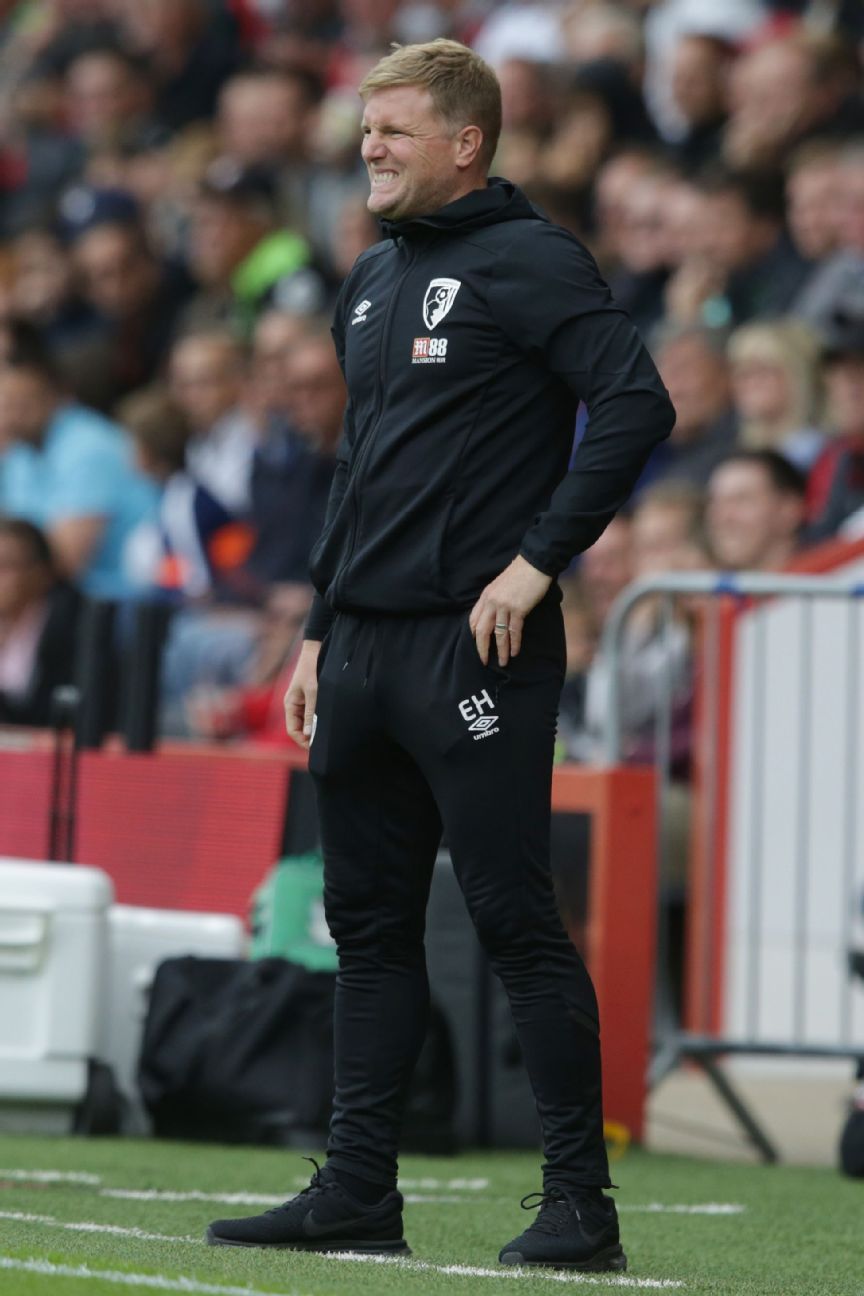 Howe's Wikipedia page claims he is 42, which must be an error because he is clearly still only 26. On the touchline he constantly wears the clothes, and smug expression, of that guy at high school whose father has made a large contribution to the institution -- he may even have acquired the level of fitness that would one day make him a professional athlete in the "Howe Hall" gymnasium.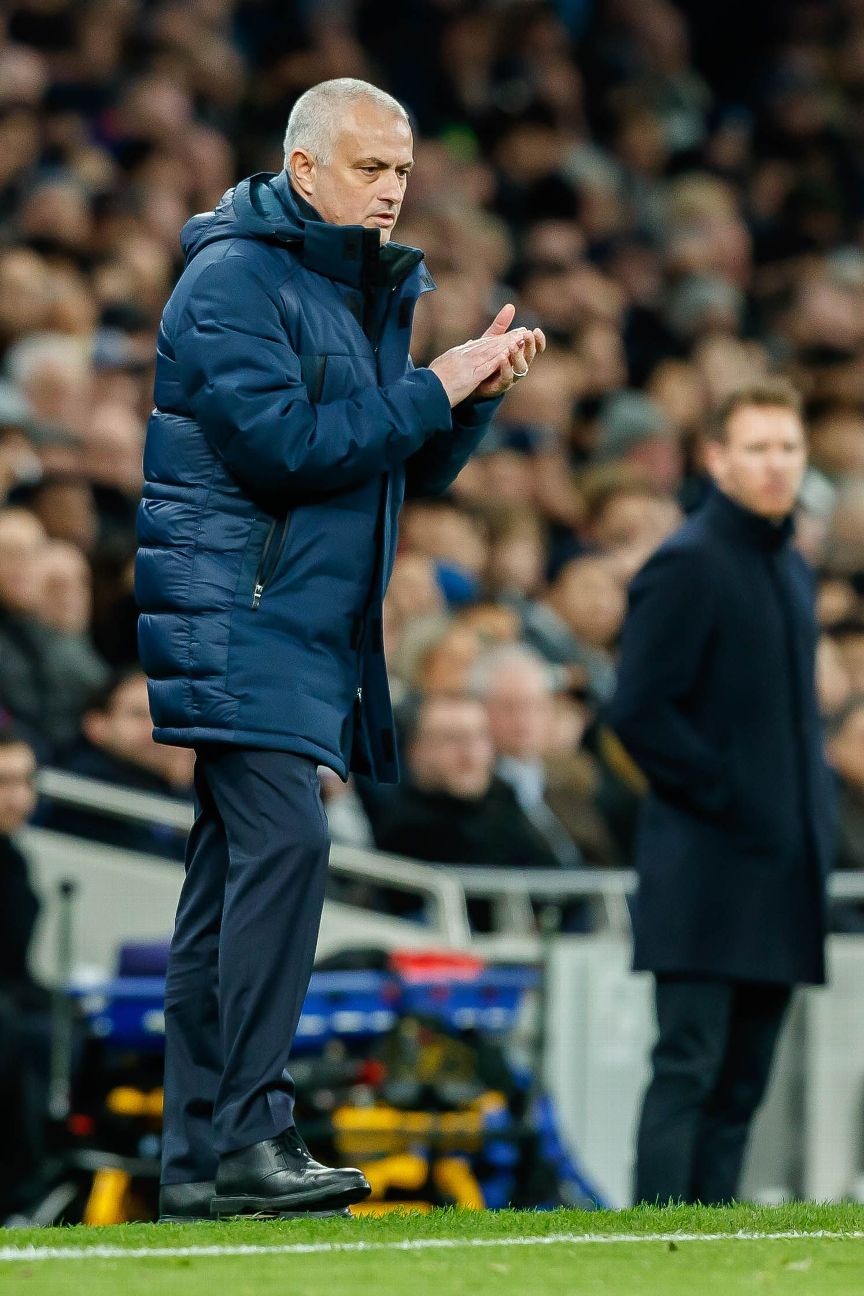 A bus driver who is one week away from retirement. There, it had to be said. The smart shoes and trousers do make you wonder if, under that jacket, he either is wearing a smart suit or branded public transport attire, neither of which would get him much higher up this ranking. His whole style outlook, much like his general persona at the moment, is of a man who use to make an effort but now really just doesn't care.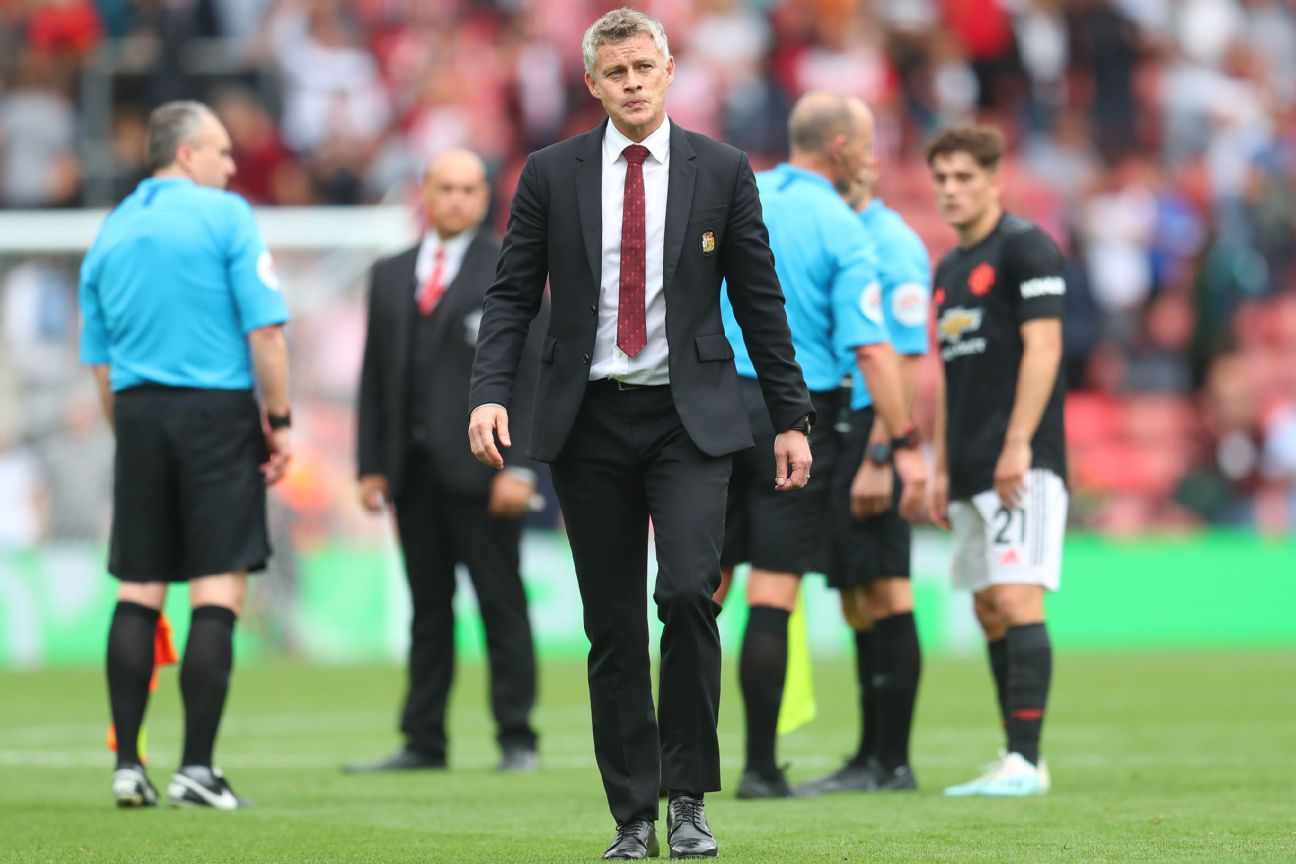 Much like his team, Solskjaer doesn't venture away from tried-and-tested when it comes to his touchline attire. Even though he is 46, there is something about Ole and the way he dresses that screams kid on work experience at his dad's office who will almost certainly head the firm one day. When he does, no doubt his employees will call him "the baby-faced assassin" behind his back. That suit definitely doesn't fit right, does it?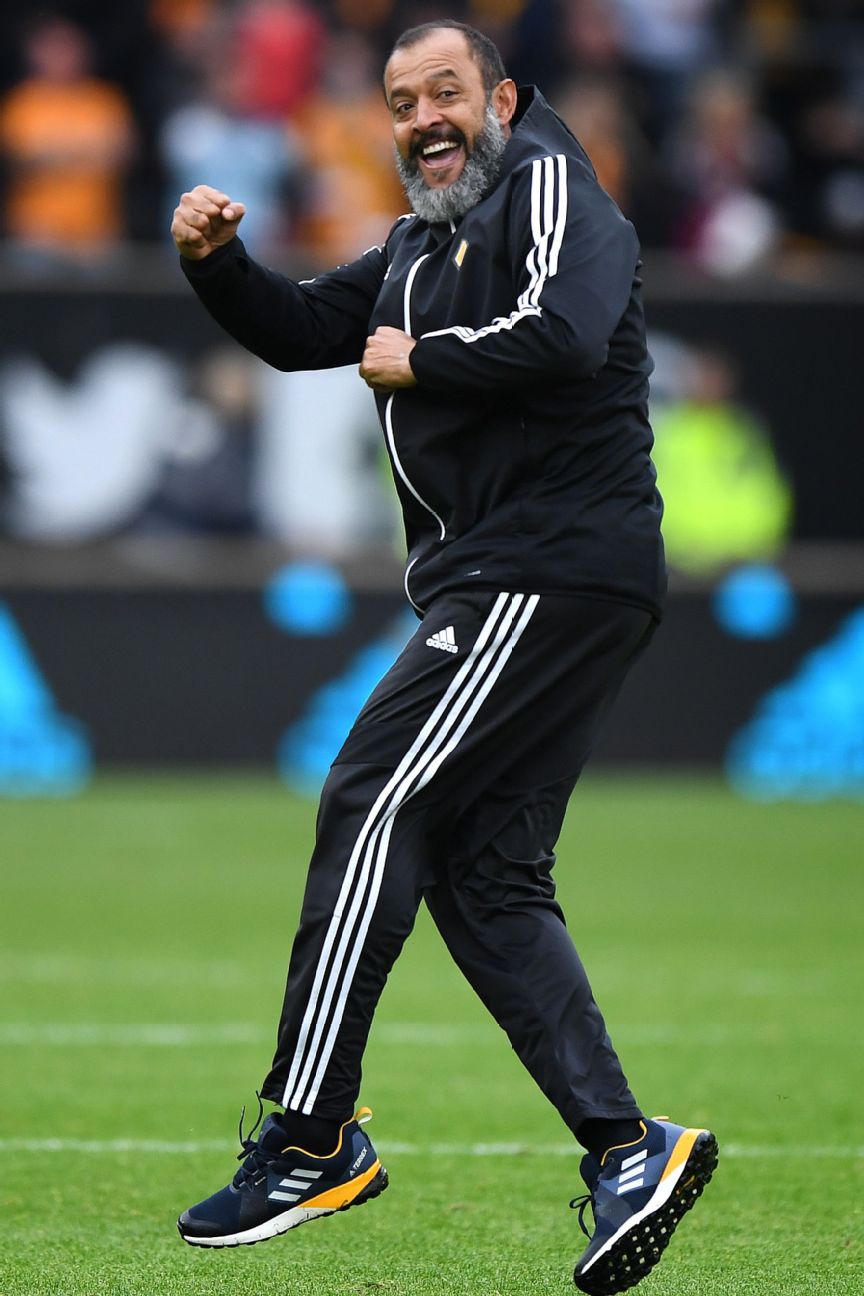 With this classic Adidas tracksuit and matching trainers, there is a strong air of urban rap trio, and the Wolves boss is making it work for him. If he were to release music it would be more Seasick Steve than Beastie Boys, but maybe that's just the big beard. Even that jaunty skip doesn't dent his street cred too much, such is the near-universal respect for the job he's done at Molineux.
11. Jurgen Klopp (Liverpool)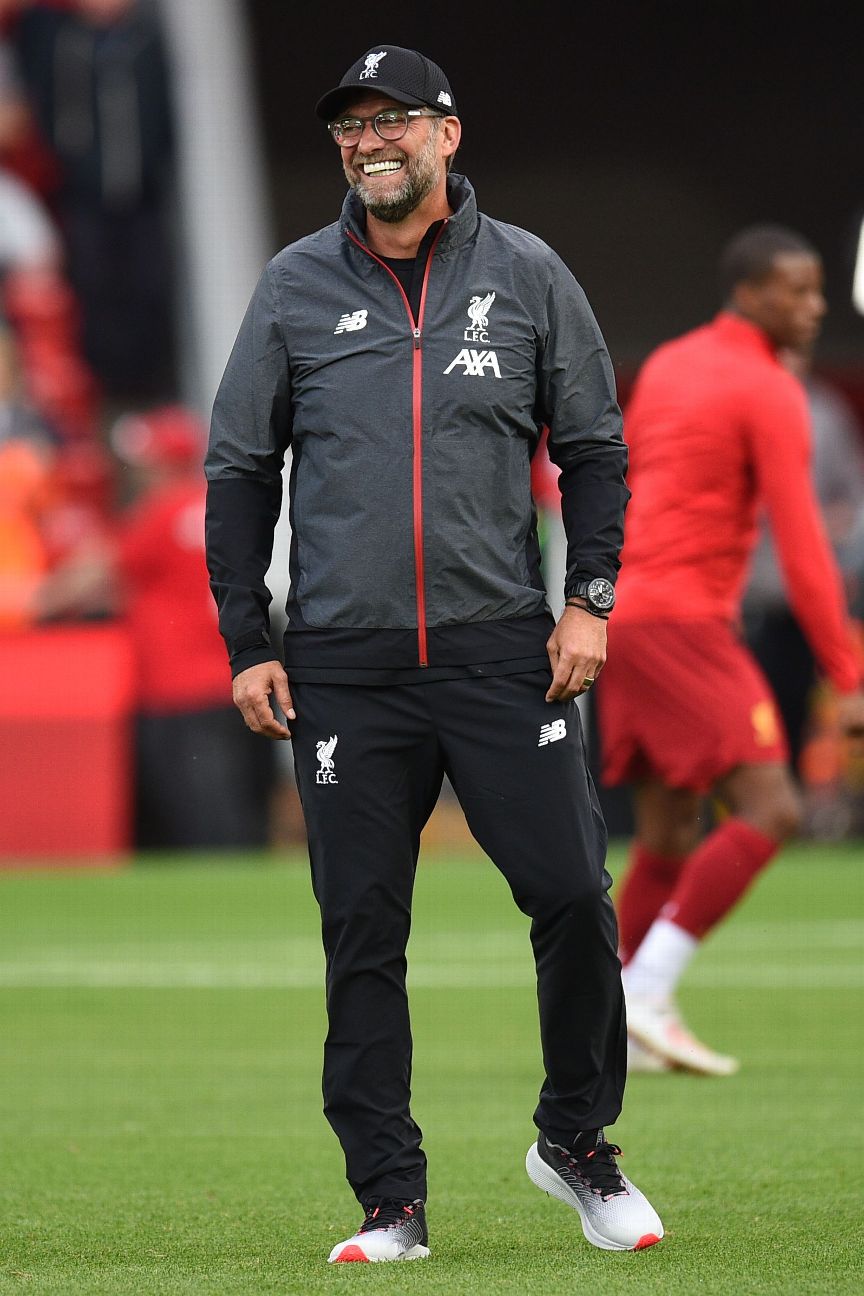 This outfit is that of a personal trainer straight out of central casting, right down to the New Balance trainers and baseball cap and, actually, Klopp would make the perfect PT. Who wouldn't want to get down and do 100 pushups for this super-positive guy? Although, one suspects, much like an actual personal trainer, that smile would quickly be replaced with a grimace as their trainee struggles their way through 10 burpees.
10. Frank Lampard (Chelsea)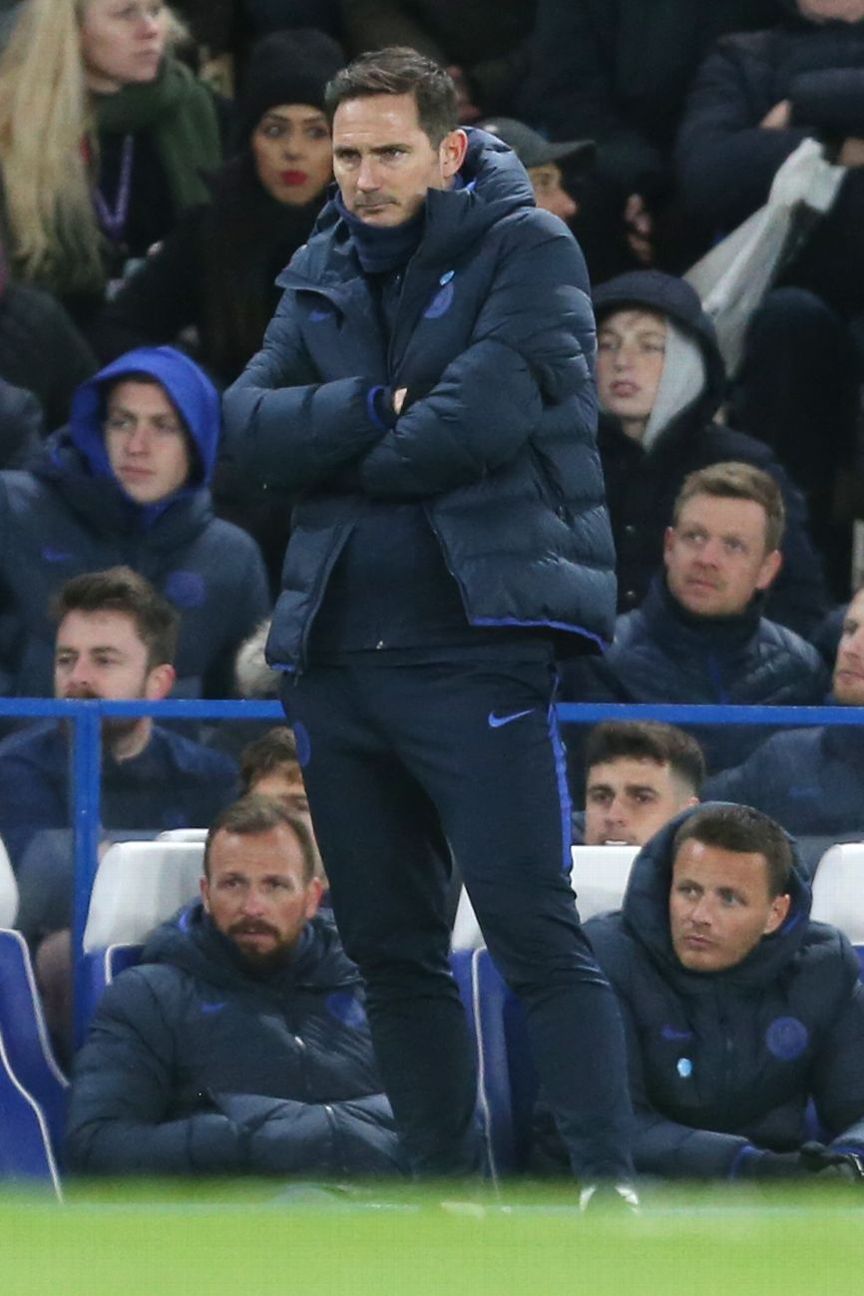 The Chelsea boss has strong vibes of the PE teacher who was a former star pupil at the same school, and has now returned to the place of all his former glories while he finishes his teaching qualifications. He takes the school team results very seriously, and has had multiple complaints from parents about how strict he is on the U8s. Lampard would have been ranked higher but for being the only Premier League manager to still wear a snood. It's not 2011, Lamps.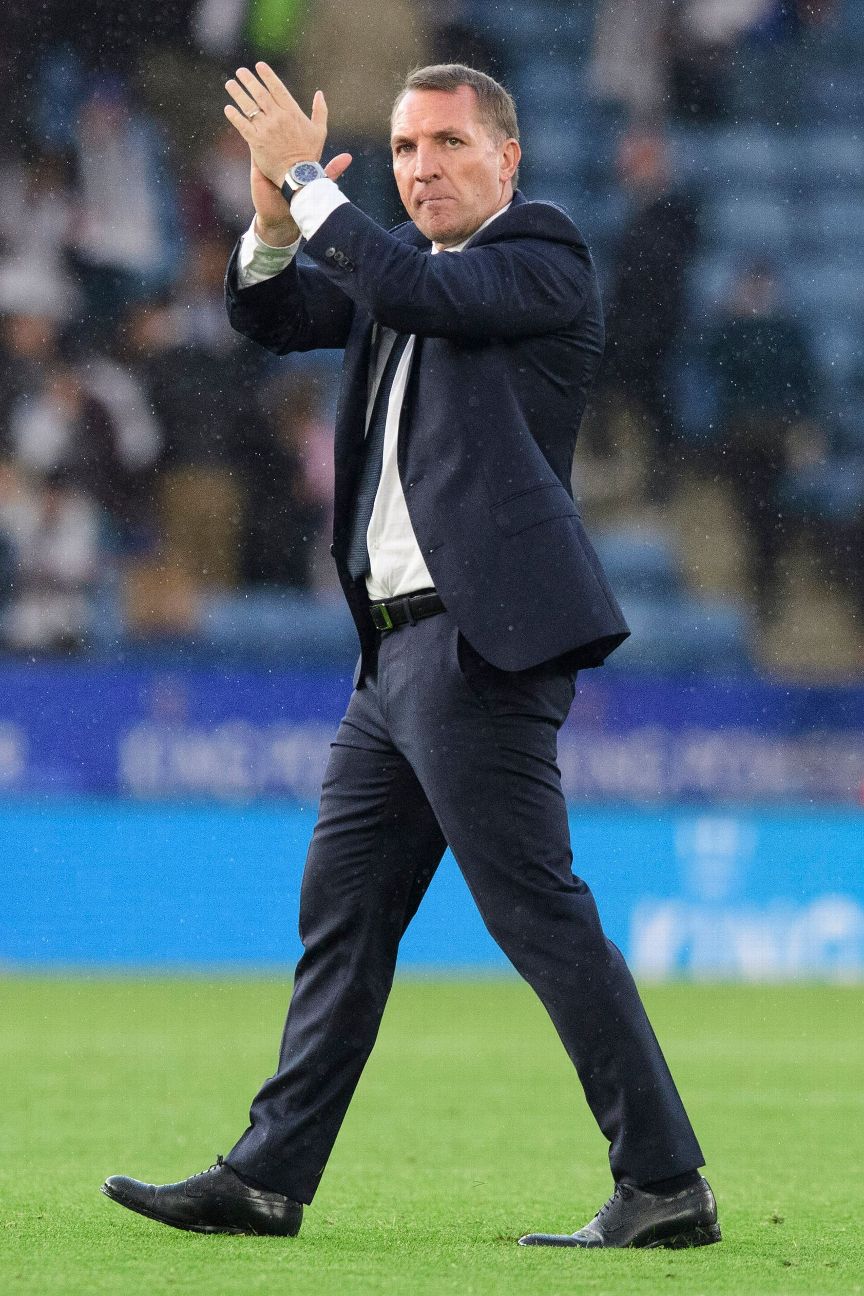 Rodgers is not above wearing sports gear on the touchline, but when he dons a suit for his matchday duties, there is strong second-hand car dealer energy. From the massive gold watch to the fancy belt and shoes, this guy is a success and he wants you to be under no illusions about that. And to be fair, he actually is, hence why he is firmly in the top 10 in these rankings.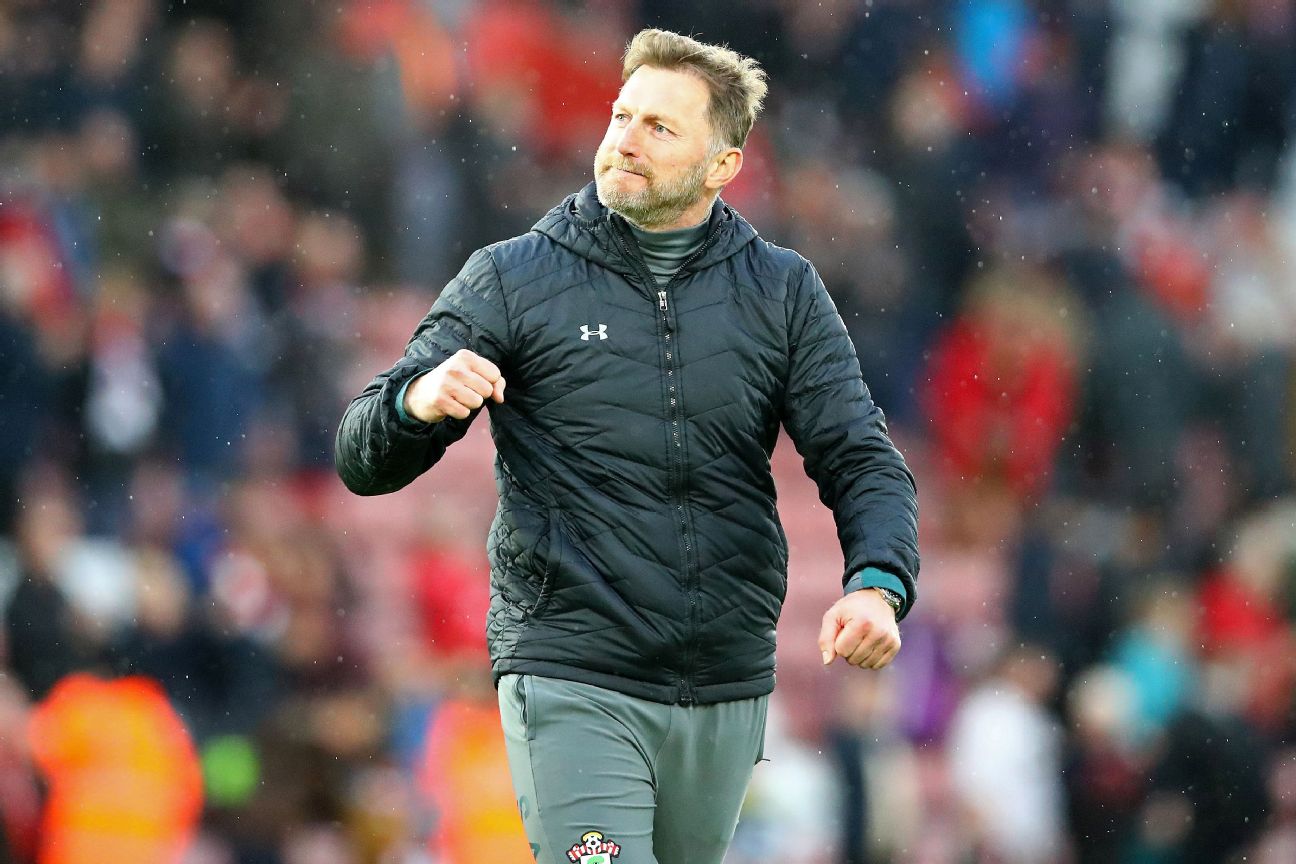 The effervescent Saints boss dresses like the CEO of a media startup who is seriously into cycling and will always tell you about his latest 100-mile ride, whether you asked about it or not. And you know what, it actually works for him, especially with his own personal touch. Like, is that a turtleneck beneath that Under Armour jacket? I can't tell, but maybe that's the point. It's probably the height of fashion back home in Austria.
7. Sean Dyche (Burnley)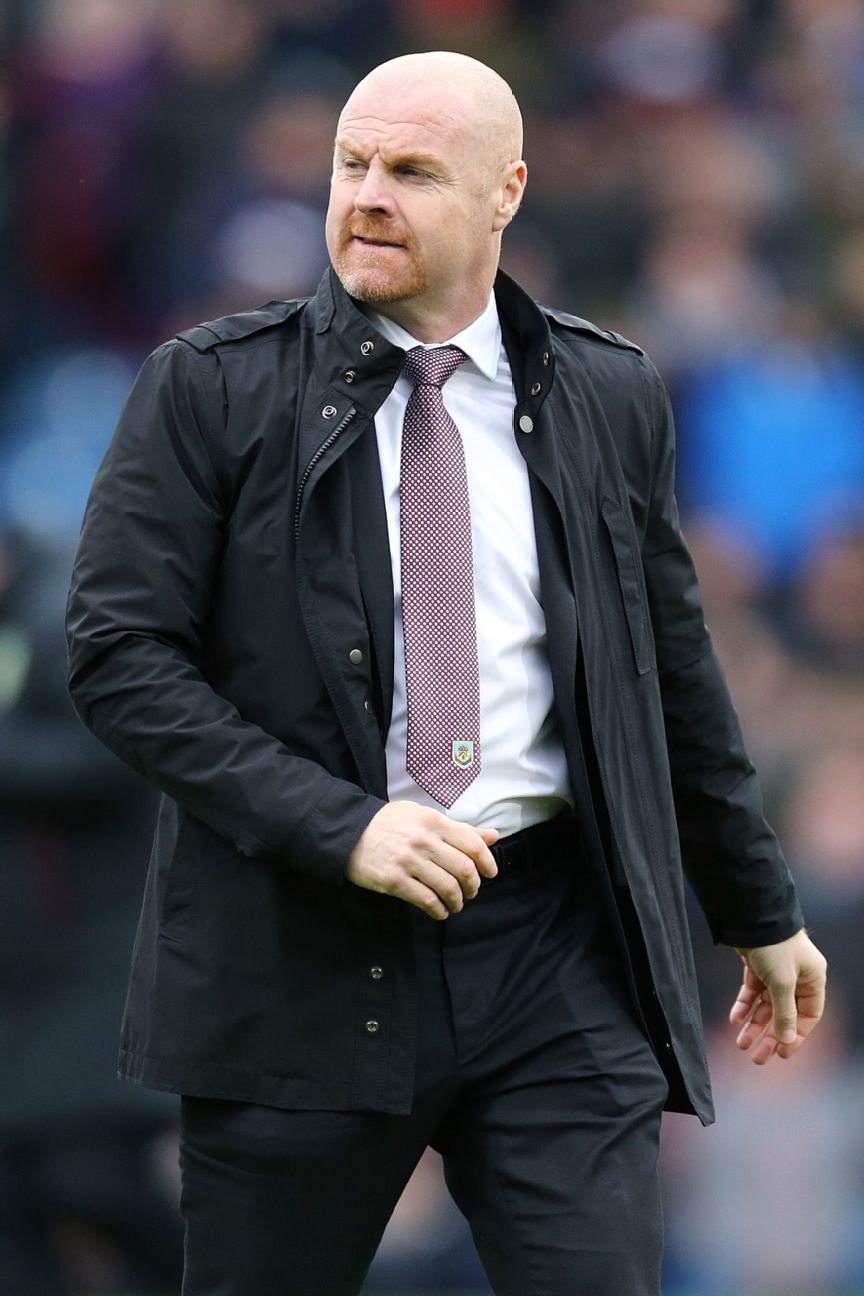 Everything about Sean Dyche and his clothing choices screams nightclub bouncer. We've all been told "Not tonight, mate" by a guy like him at least a dozen times during our lives, even down to the comically large tie and gritty "You don't know the things I've seen" stare. For knowing exactly who he is and embracing it, Dyche places a respectable upper mid-table in this ranking.
6. Mikel Arteta (Arsenal)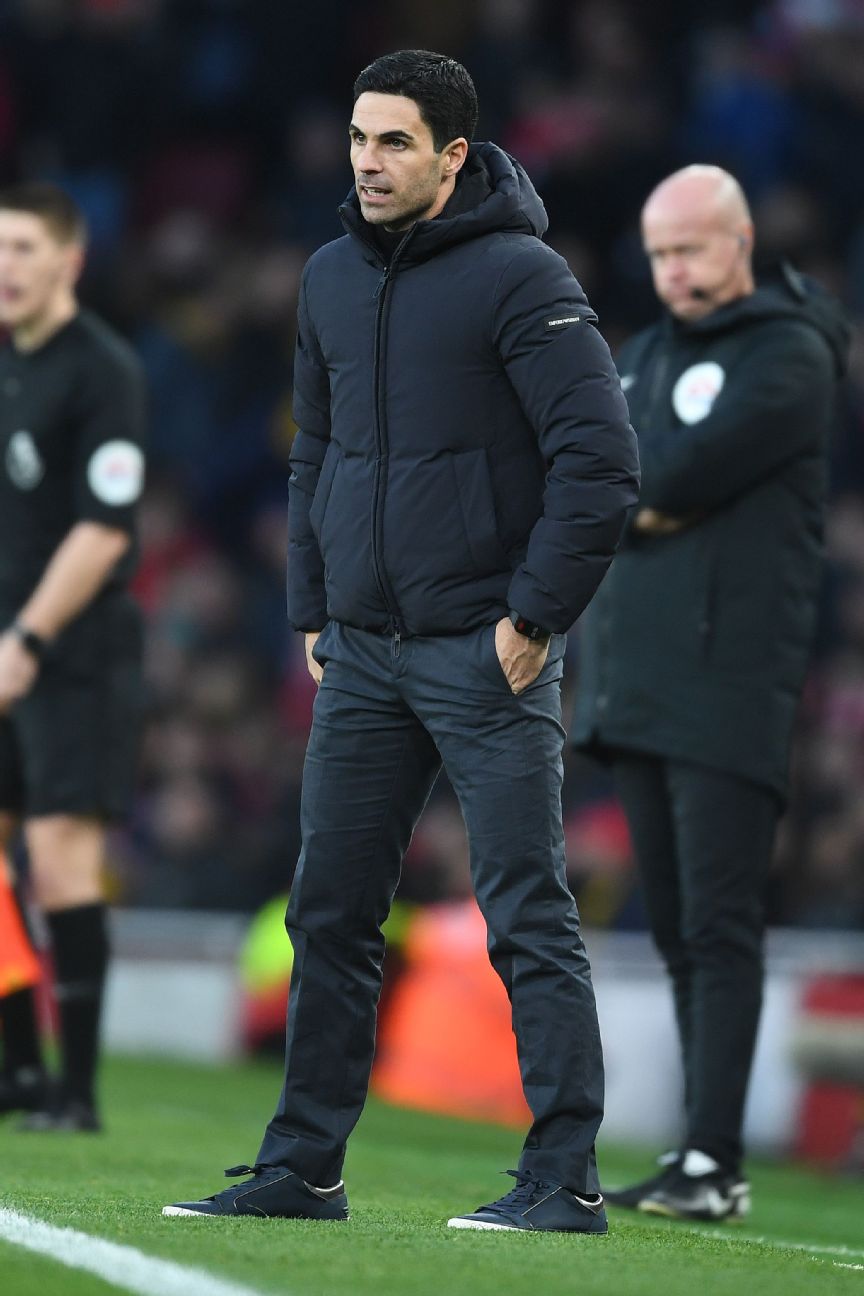 The options for most managers when it comes to touchline trousers are either tracksuit bottoms and trainers or suit trousers and brogues, but not for the Arsenal manager. Those chinos and boat shoes, coupled with that all-weather jacket, make him look like he's just popped out of the accountant's to grab lunch, nipped into the Emirates to manage a Premier League match and is ready to hit a mid-range chain bar right after work for shots.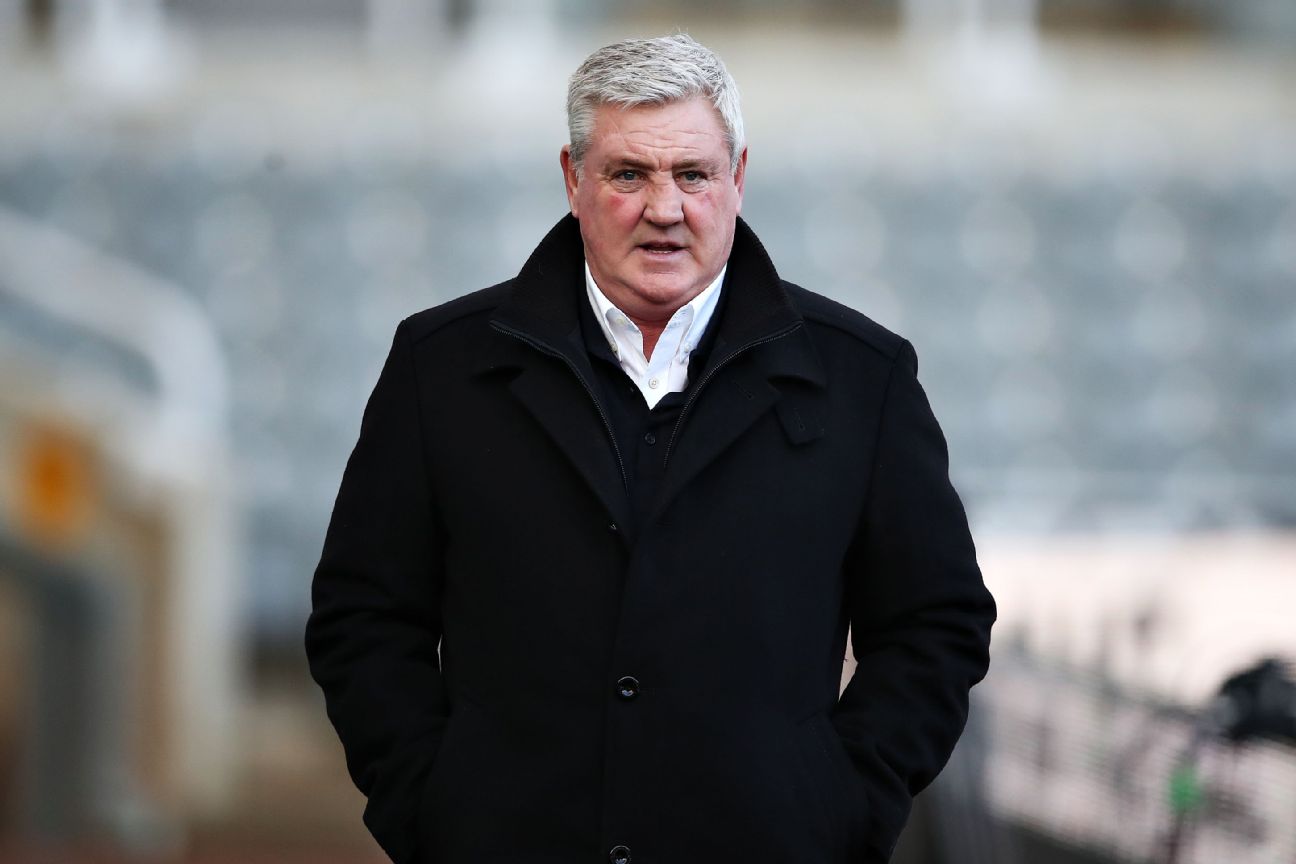 While there is much to admire about Bruce's look, the combination of his jacket, facial expression and general demeanour does make him look a bit like an undertaker who has finally realised this isn't the career for him. He dearly wishes he could go full time with his real passion, writing crime fiction, but it's probably too late to make such a dramatic life change. Surprisingly suave for a man who once had a cabbage thrown at his head.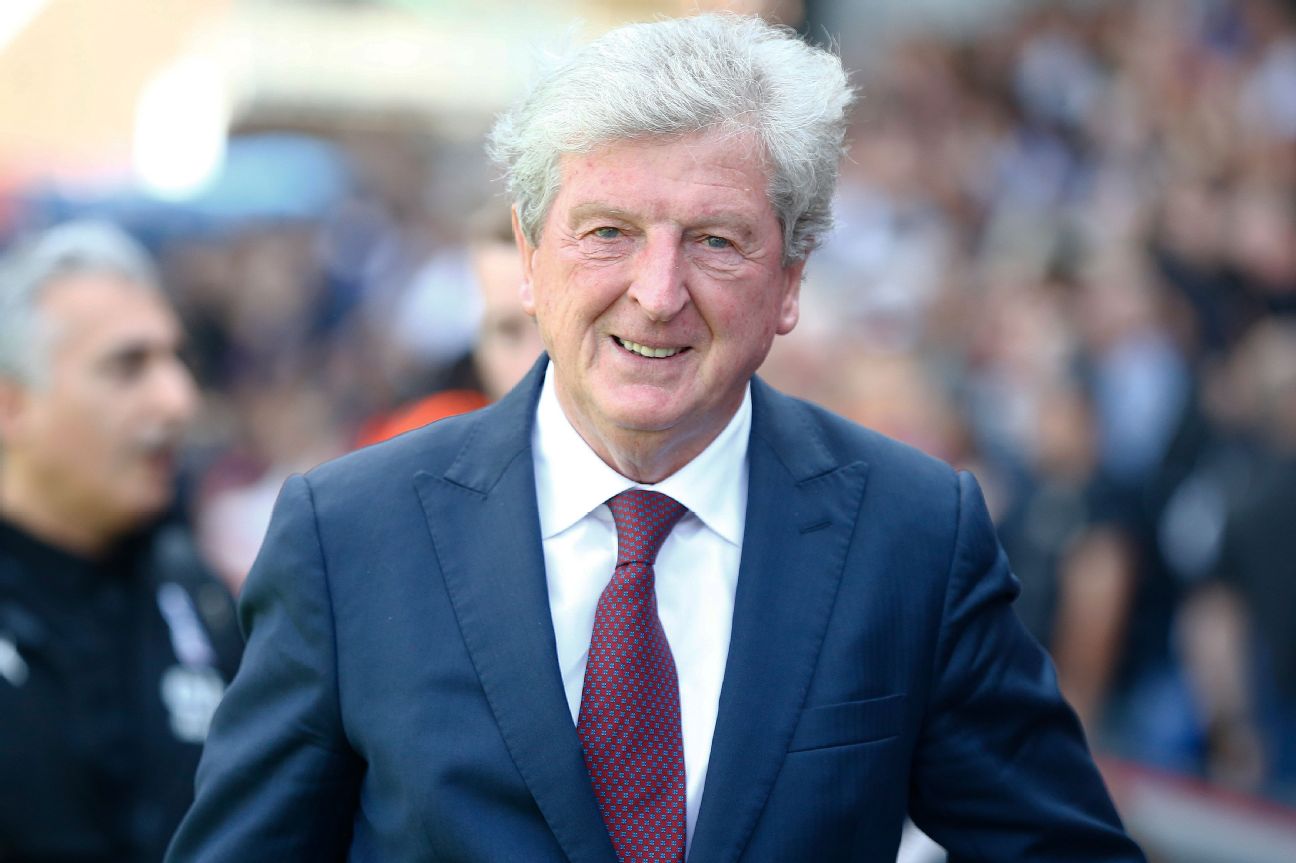 Nothing but a suit is good enough for someone like Roy, who remembers a time when all men took pride in their appearance. Often carries the look and the air of a backbench Tory MP who is loved by his constituents, and whose seat he has held since the Second World War, but is not respected in Whitehall and never gets any of his policies heard because he refuses to play the game. A smart, smart man.
3. Carlo Ancelotti (Everton)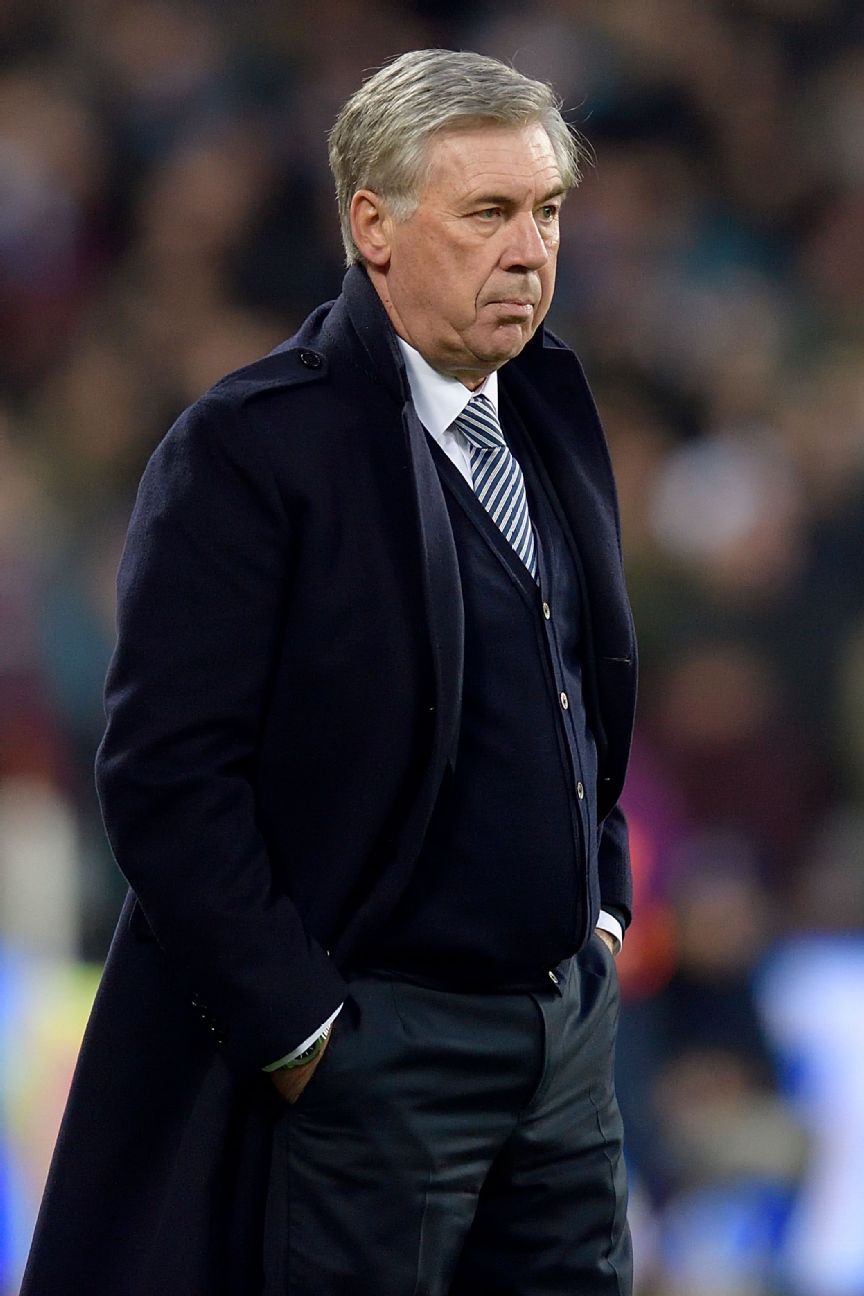 It's a lazy generalisation, but let's say it anyway: mob boss. And we're here for it. Not many managers could pull off this touchline look with such panache and authenticity. You really think Graham Potter is going to look this good in a tailored overcoat, shirt, suit and tie? Fuhgeddaboudit! Along with that famous raised eyebrow, there is something imposing yet likeable about the 60-year-old who, like Moyes, is also partial to a cardigan but actually makes it work.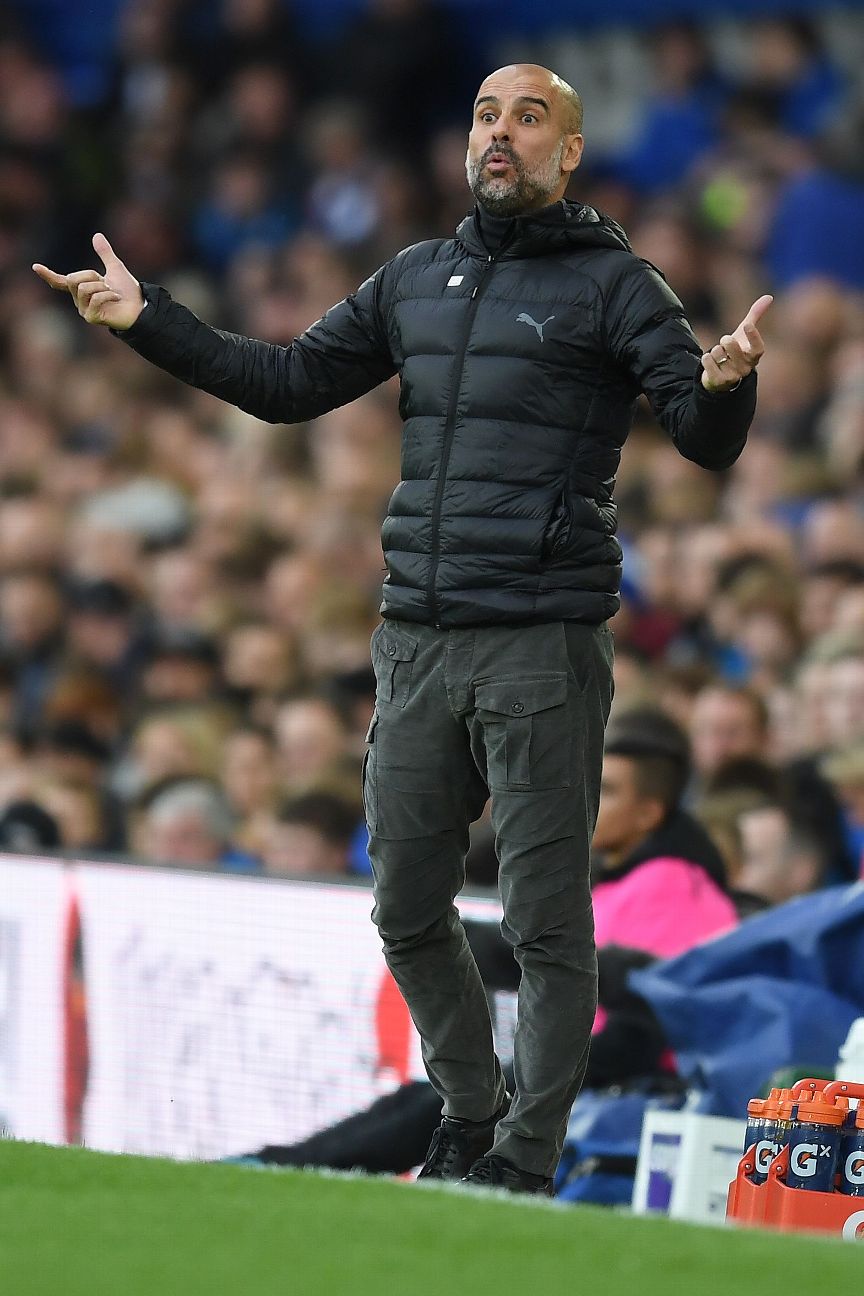 You thought he was going to be No. 1, didn't you? Here's another man who knows his own style. Where do you even find those chino/combat pant hybrids anyway? It's like he has a personal tailor hidden away, making clothes for him only. Pep gives off the vibe of a motivational speaker in the tech industry, who is also a DJ specialising in deep European techno at weekends. Thank goodness he ditched the coatigan -- that would have had serious implications.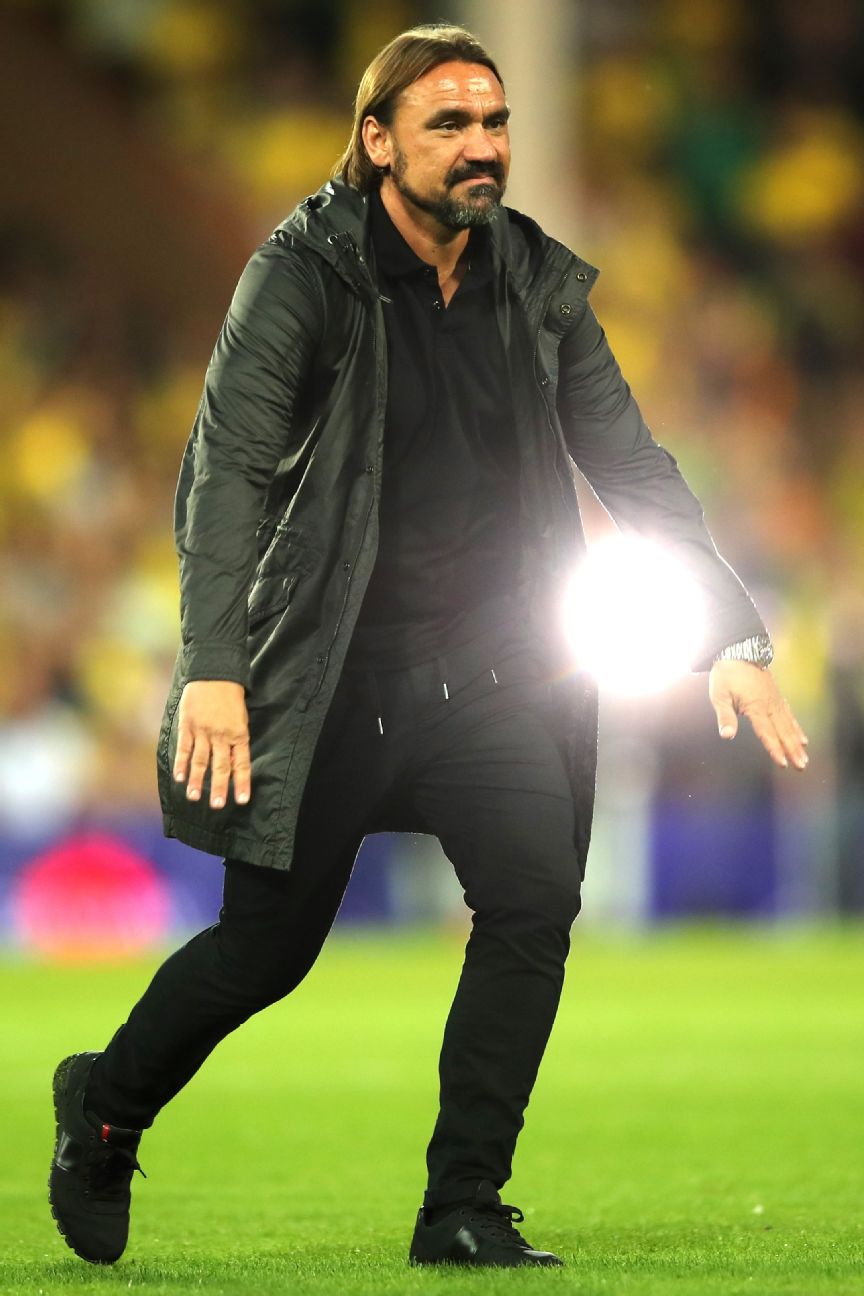 Top of the ranking is Daniel Farke, who is never not in a parka and as this is being written there is the realization that Farke's Parkas is a clothing brand that absolutely needs to launch. With his skinny black jeans, sneakers and big overcoat, he looks more like the bassist from a German prog rock band that had a few hits in the '90s and are now considering re-forming and touring because they need the money. It's fair to say, though, he is easily the coolest manager in the Premier League and deservedly takes the No. 1 spot here.