With the January transfer window opening in the new year, several top players will potentially be available in blockbuster moves either then or in the summer. Therefore, Monday is the start of a series on the stars most likely to change clubs. We break down the player's strengths and weaknesses, give you the latest reporting as to their transfer status and also round up the suite of interested teams, including likelihood of a move and where the best fit might be.
First up, Tottenham's playmaker who has been linked with a move all the way back to last January ...
CHRISTIAN ERIKSEN
Age: 27
Position: Attacking Midfield
National Team: Denmark
Previous club: Ajax
Contract expiry: Summer 2020
Career appearances: 462
Goals: 101
SCOUTING REPORT
In 2010, Eriksen was the youngest player at the World Cup for Denmark, and he's been another great success for Ajax's legendary youth academy.
A midfielder with great vision and shooting potential, he is best suited to sitting in between midfield and attack in the No. 10 role, where he can probe for an opening in the opposition defence. The quality of his passing marks him out among the best in the Premier League, but he also has a tendency to drift out of the big games.
Former boss Martin Jol said of Eriksen: "For me, you can compare him with special players like [Kevin] De Bruyne or David Silva. This type of player who is capable to play football and run and fight. That is a massive, massive value to have a player like Christian on the team."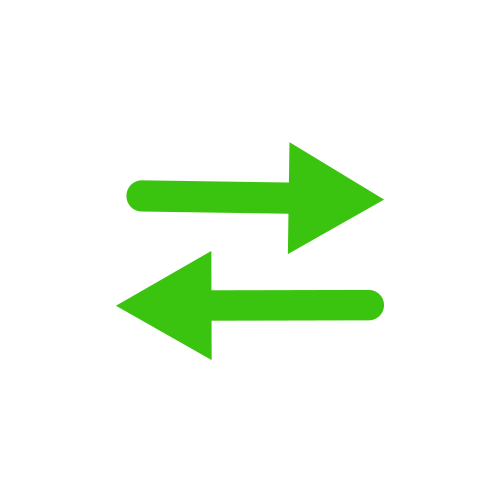 JANUARY MARKET VALUE: €45m (£40m)
According to Transfermarkt, Eriksen was valued at €100 million in the summer, but no club came in for him, and that value has plummeted with his contract running out in just over six months' time. Europe's elite can begin contract talks with the midfielder on Jan. 1 with a view to signing him on a free transfer in 2020, but they'll have to pay if they want him this window.
SOURCES TELL ESPN FC: Having told Spurs he would not be extending his contract, sources said the former Ajax playmaker is interested only in moving to the two Spanish giants, Real Madrid or Barcelona, or, as a third choice, Juventus. Sources in Italy said Inter Milan are also monitoring the situation.
FRONT-RUNNERS
Can you ever have too many playmakers? Real Madrid already have Luka Modric, Isco, James Rodriguez and Toni Kroos in Zinedine Zidane's squad, but that hasn't stopped the club from looking closely at Eriksen. Madrid have been admirers of the Dane for some time, and the imminent end of his contract makes a move more feasible than ever.
There is one problem: Sources have told ESPN FC that while senior figures at Real Madrid view Eriksen as a market opportunity worth taking, Zidane himself is not so sure and instead wants Paul Pogba from Manchester United. The French coach has pointedly not ruled out adding to his squad in January -- "Anything can happen in football," he said recently -- but he generally prefers not to make midseason additions.
It is not immediately clear where Eriksen would fit into either of Zidane's preferred systems, his 4-3-3 or 4-4-2. In the forward line, Eden Hazard should return soon from injury, Gareth Bale remains at the club and young Brazilians Vinicius Jr. and Rodrygo have been getting plenty of minutes. In midfield, there is even more competition, as listed above.
In Eriksen's favour is Real Madrid's persistent goal problem this year. While never prolific, his career-best 10 league goals in a season (a figure achieved twice at Tottenham) would likely see him end this campaign Madrid's second-highest scorer, behind Karim Benzema.
A Madrid squad seemingly packed with attacking talent has been struggling to find the back of the net, with back-to-back 0-0 draws in the last two games of 2019. Adding another creative player wouldn't hurt ... if Zidane can be convinced to give the move the green light. -- Alex Kirkland.
Transfer Rating: 7/10

A midfield revolution is underway at Camp Nou. It started with the arrival of Frankie de Jong in the summer and will continue with more signings in the coming years. Sergio Busquets, Arturo Vidal and Ivan Rakitic are all the wrong side of 30, while the latter two may not last beyond the summer.
If a player such as Eriksen is available for free, then he has to be considered by the club. The midfielder's touch, technique and vision would fit the club's style perfectly. There are even people at Barca who felt he should have been pursued ahead of Philippe Coutinho two years ago.
The argument against signing Eriksen would be that it would be another hammer blow to the youngsters trying to make the grade. Carles Alena has just joined Real Betis until the end of the season, and Riqui Puig can't get out of the B team. But there could be room for everyone. What about a pool of Busquets, De Jong, Alena, Puig, Arthur Melo and Eriksen next season? -- Sam Marsden
Transfer Rating: 6/10
It has all the hallmarks of a classic Juventus signing: Another high-profile free transfer to add to a long illustrious list. Moving to Turin in many ways makes sense for Eriksen as Maurizio Sarri has settled on a 4-4-2 diamond with a No. 10 behind a pair of strikers. He'd get to play in his favourite position and follow in the footsteps of another great Dane in Michael Laudrup. But for Miralem Pjanic and Rodrigo Bentancur, Juventus' midfield lacks the one-touch agility associated with vintage Sarrismo.
The issue is Juventus are not short of players in the No. 10 role with Aaron Ramsey, Federico Bernardeschi, Paulo Dybala, Bentancur and Douglas Costa all taking turns in that position. In fact, Juve are not short in any position, perhaps with the exception of centre-forward and full-back, which is why the priority of the January transfer window is thinning out a massive squad. Very unlikely in January, but come back to us in the summer, when there are more obvious squad holes to fill. -- James Horncastle
Transfer Rating: 4/10
As with Juventus, rivals Inter are aware of the opportunity presented by Eriksen, and sources said they are the keener of the two clubs. After the defeat to Borussia Dortmund, Antonio Conte made it clear the squad requires reinforcement and, while there is no obvious position for Eriksen in his 3-5-2 set-up, the Dane would be asked to fulfill a similar role to Stefano Sensi, pushing up between the lines in support of Inter's strikers.
But they are unlikely to pay a fee now, given that Eriksen is free come the end of June. Alexis Sanchez is due back from injury, and Inter will push to acquire a back-up for Romelu Lukaku -- swapping Matteo Politano for Fernando Llorente is on the cards. For now, the priority is to reunite Conte with Arturo Vidal and add depth to the wing-back position, with Matteo Darmian expected to join from Parma. -- James Horncastle
Transfer Rating: 5/10
OUTSIDE BET

Man United were briefly interested in signing Eriksen in the summer, but it never went any further than that.
Ole Gunnar Solskjaer is short in midfield, and he could do with a player who can find a way through compact, organised defences. United are good on the break but struggle in games in which they dominate possession, and Eriksen would fit the bill, although sources have told ESPN FC that Leicester's James Maddison is United's top target.
At 23, Maddison is four years younger, but Eriksen's contract situation at Tottenham is hard for United to ignore. Leicester are likely to demand upward of £60m for Maddison, while Eriksen is free if they can persuade him to stay in the Premier League and join a rival club. -- Rob Dawson
Transfer Rating: 3/10
IT WOULD BE FUNNY IF ...
Eriksen would be mad to pull a Sol Campbell, but stranger things have happened in football. If Mikel Arteta decides that Mesut Ozil has had enough chances to shine, there will be a vacancy for a class No. 10 in the side.
Undoubtedly, he would improve Arsenal's attacking threat in the final third, but the north London ties will be too much for either club or player to consider it. If Mauricio Pochettino had landed the Emirates job after Unai Emery was sacked, then it could have been a different story, but there's no chance now. -- Jonathan Molyneux-Carter
Transfer Rating: 0/10
... BUT WOULD HE STAY?
Eriksen's stats so far this season -- seven Premier League starts and eight appearances from the bench -- highlight how it would probably have been best for all parties had the Danish midfielder moved on during the summer.
He has simply not contributed to anything like the levels he is capable of, but with six months to run on his contract, there is still time for Eriksen to redeem himself and benefit Spurs, too.
If he can rediscover his best form, the 27-year-old will increase his chances of getting a move to an elite Europe club -- right now, those prospects have taken a battering -- and he will also help Jose Mourinho's bid to haul the team into the top four. But he won't stay beyond the summer. -- Mark Ogden
Transfer Rating: 1/10