2023 Major League Soccer, Regular Season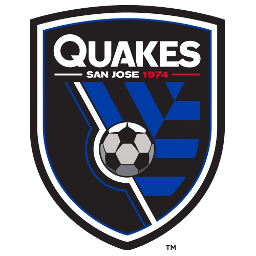 Jeremy Ebobisse's goal pushes Earthquakes past Sounders
Jeremy Ebobisse scored his sixth goal of the season shortly after halftime and the visiting San Jose Earthquakes defeated the Seattle Sounders 1-0 on Wednesday night.
Daniel made eight saves to keep San Jose's fourth clean sheet of the season and his first after he missed about six weeks due to knee surgery.
The win was San Jose's first on the road this season.
The short-handed Sounders outshot the Quakes 23-9 overall and 8-3 in efforts on target but were shut out for the second time at home this season.
Seattle (8-6-2, 26 points) missed leading scorer Jordan Morris and influential midfielder Cristian Roldan to injury, and defensive midfielder Joao Paulo was sidelined due to a red-card suspension. But they did see striker Raul Ruidiaz and midfielder Kelyn Rowe return from their own injury absences as second-half substitutes.
San Jose (6-5-4, 22 points) came away empty from a bright start to the first half, but would not suffer a similar fate as the second half began.
The breakthrough came from a corner kick two minutes after the break.
Cristian Espinoza bent an out-swinging service from the right toward the penalty spot, where Rodrigues met it with a header downward toward the back post.
Ebobisse slyly snuck away from his defender as the initial cross came in and popped up at the back post to guide a first-time finish across the line from close range.
Leo Chu responded about 10 minutes later with an effort from long distance that forced Daniel into a relatively comfortable diving stop.
The momentum really shifted in Seattle's favor once Ruidiaz came into the game with about an hour to go, but the Peruvian showed some signs of rust in his first game since mid-April.
He forced Daniel into a good diving save in the 70th minute, and then twice after that missed wide of the target from just beyond the 6-yard box on one-time efforts.