It rained in Week 5, both literally and figuratively.
In Ohio, a rain storm impacted games in Columbus and Cincinnati, with comical conditions nearly stopping the Crew-Atlanta United match altogether. Atlanta didn't want to continue the match -- and not just because Frank de Boer's system has sucked all of fun out of the defending MLS Cup champs. The Dutchman might as well have a black cloud following him around as he struggles to fix what ails United.
Then there was the deluge of goals: in Kansas City, where Sporting made life miserable for Montreal, and in San Jose, where Carlos Vela played the role of monsoon all by himself against the Quakes.
Previous rankings: Week 4 | Week 3 | Week 2 | Week 1

1. LAFC (4 wins, 1 draw, 0 losses)
Previous ranking: 3

Next MLS match: Saturday, April 6, at D.C. United
If the fans are ready to install Carlos Vela in the LAFC hall of fame, you can hardly blame them. The Mexican star's hat trick against San Jose took his season total to six goals and further put the rest of MLS on notice that he is fully unleashed in Bob Bradley's system. At times on Saturday, it looked like Vela was playing a different game than the Quakes.
Previous ranking: 1

Next MLS match: Saturday, April 6, vs. Real Salt Lake (10 p.m. ET, ESPN+)
The Sounders' winning run to start the season ended at three with a draw in Vancouver against the Whitecaps. That point is the 10th of the year for Seattle, and though it may be a small disappointment not to win again, here's some context: It took the Sounders until April 29 in 2017 and June 9 in 2018 to earn their 10th point of the season. Still undefeated, the Sounders' strong start is unusual for the perennial contenders.
Previous ranking: 2

Next MLS match: Saturday, April 6, vs LAFC
It took a bend-but-don't break performance of notable wobble for United to hold onto three points in Orlando, but hold on they did. That was D.C.'s first win on the road since May 19, 2018, a span of 13 games. Teams that eventually win trophies first learn to win games on the road when they're second-best, which is exactly what United accomplished.
Previous ranking: 4

Next MLS match: Friday, April 5, at Vancouver (10 p.m. ET, ESPN+)
Everything you need to know about Zlatan Ibrahimovic is summed up by the postgame interview he gave after scoring twice (both from the spot) in a 2-1 win on Sunday: "I should have scored another one. I promised myself to score three goals today." The best always think more about the goals they didn't score than the ones they did.
Pozuelo shines in Toronto debut
Jozy Altidore took a beautiful assist from Alex Pozuelo found the net and Toronto never looked back, securing their third victory at BMO Field.
Previous ranking: 6

Next MLS match: Saturday, April 6, vs. New England (7:30 p.m. ET, ESPN+)
The Crew won. That's as far as we're going to go. Games played in monsoons fall under the same heading as games played in blizzards: They're too weird to yield any significant conclusions. What we thought we knew about Columbus ahead of the game is just about the same as what we think we know about Columbus now.

Previous ranking: 7

Next MLS match: Saturday, April 13, vs. San Jose
Maybe the best way to combat the potentially debilitating altitude in Colorado is to get out to an early lead and play from a winning position. The Dynamo did just that on Saturday, and then benefited from the work of an unstoppable Alberth Elis up the flank against a woeful Rapids defense. Houston's got a bit of the look of "dark horse" about them.
Previous ranking: 8

Next MLS match: Sunday, April 7, at FC Cincinnati (3:00 p.m. ET, ESPN)
The scoreline speaks for itself. Seven goals, four players, one hat trick and three points toward climbing up the table in the Western Conference. The man with the hat trick, Krisztian Nemeth, had a single goal in 10 appearances last season for Sporting after rejoining the team in August. So far in 2019, he's got eight goals in seven games across all competitions.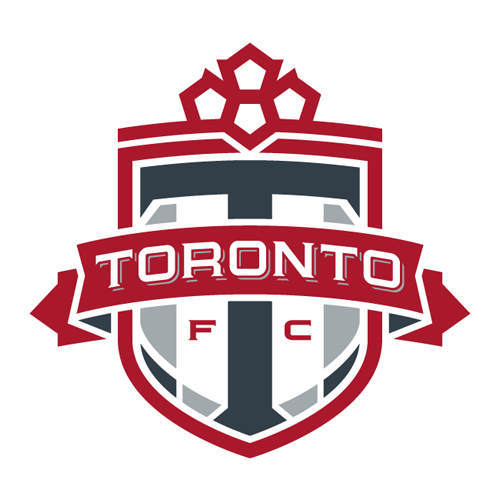 Previous ranking: 11

Next MLS match: Saturday, April 6, vs. Chicago (3:00 p.m. ET, ESPN+)
Álex Pozuelo proved to be worth the wait, eh? The Spaniard's long, looooonnnnggg-awaited debut was a masterclass, displaying his ability to create goals and score them. Pozuelo's chip over Sean Johnson is the type of goal that will long live in the memories of Toronto fans, particularly if the new signing is the key to putting TFC back on top.
Previous ranking: 5

Next MLS match: Saturday, April 6, vs. Minnesota (7 p.m. ET, ESPN+)
Two weeks in a row, the Red Bulls fell to "lesser" opponents and were held goalless in the process. Maybe it's too early to ring any alarm bells, but the effort in Chicago was poor for a team that prides itself on energy and pressure every time it steps on the field. The own goal off Tim Parker was fluky and easily dismissed, but it shouldn't come to that for the Supporters' Shield holders.
Previous ranking: 14

Next MLS match: Saturday, April 6, at Philadelphia (7:30 p.m. ET, ESPN+)
Paxton Pomykal is quickly becoming the "it" midfielder of the early season. The 19-year-old doesn't need to score goals to be effective, but if he can show up on the scoresheet occasionally, that will make him that much more valuable for FCD, both on the field and in the transfer market.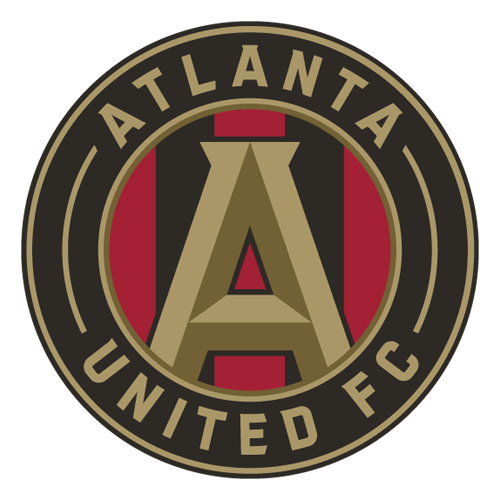 Previous ranking: 9

Next MLS match: Saturday, April 13, at New England (7:30 p.m. ET, ESPN+)
There's a lot of "welp" to go around in Atlanta, and though the loss on the road in Columbus comes with a hefty dose of caveat, the defending champs were desperately in need of a victory. Four games without a win would be bad enough without the problems United is having adapting to Frank de Boer's style of play. The light at the end of the tunnel is still missing.
Previous ranking: 10

Next MLS match: Saturday, April 6, at New York (7 p.m. ET, ESPN+)
Remember: The Loons are still on the plus side of things during their season-opening road trip thanks to two wins at the start of the campaign. No one will worry too much about a second consecutive road loss, this time in New England, because the season doesn't really begin until Allianz Field is open. That happens in two weeks; first, a stop in Harrison to face the reeling Red Bulls.
Previous ranking: 12

Next MLS match: Saturday, April 6, at NYCFC (1 p.m. ET, ESPN+)
Ignacio Piatti stayed back in Montreal and missed the Impact's trip to Kansas City this weekend. We can only imagine that when the team gets back to Quebec, Piatti will be waiting to greet the team with a question: What on earth happened?
Previous ranking: 17

Next MLS match: Saturday, April 6, vs. FC Dallas (7:30 p.m. ET, ESPN+)
Playing with "Titi" on his back to honor his recently deceased father, David Accam continued his 2019 surge with a goal and an assist in a 2-0 win in rain-drenched Cincinnati. Marco Fabian was the beneficiary of the assist -- a good sign of the DP's ability to impact games -- but Accam remains the X-factor for Philadelphia.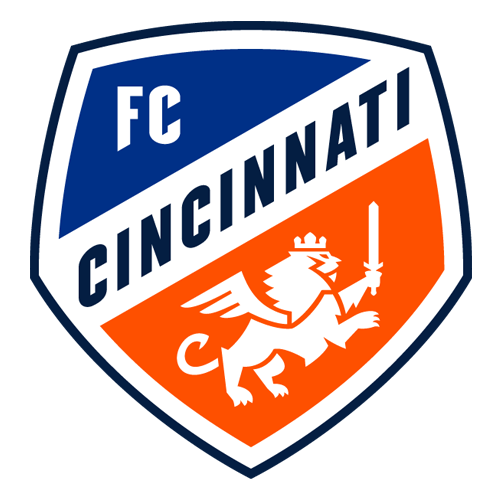 Previous ranking: 15

Next MLS match: Sunday, April 7, vs. Kansas City (3 p.m. ET, ESPN)
No one expected FCC to stay hot all year long. A downpour and the Union were enough to extinguish the expansion team's brilliant three-game unbeaten run. The conditions make it tough to judge the performance, but Cincinnati was thoroughly outplayed. Will that become a trend, or will Alan Koch be able to use the adversity to keep Cincy in the playoff hunt?
Previous ranking: 13

Next MLS match: Saturday, April 6, vs. Montreal (1:00 p.m. ET, ESPN+)
Friday night might have been the lowest point for NYCFC under head coach Dome Torrent. Questions about his ability to navigate the club to MLS honors lingered following a rough transition to the job midway through the 2018 season and won't go away with a performance like the one in Toronto. Is Heber the answer? He might have to be for Torrent to keep his job.
Previous ranking: 16

Next MLS match: Saturday, April 6, vs. Colorado (7:30 p.m. ET, ESPN+)
Sunday night was a pyrrhic victory for the Lions, who came up short in a comeback bid against visiting D.C. United. American soccer Twitter was abuzz with chatter about one player in particular for Orlando City: second-year attacker Christopher Mueller, who changed the game for the home side after coming on as a sub an hour into the match. They could have used him earlier ... and was that really a foul?

Previous ranking: 18

Next MLS match: Saturday, April 6, at San Jose (8 p.m. ET, ESPN+)
The Timbers scored one of the prettiest team goals of the year, but it wasn't enough to overcome two penalties in LA. Diego Valeri's slow-ish start to the season is a little troubling considering Portland's dependence on him. With him closing in rapidly on 33, Valeri's excellence can't be taken for granted anymore and therefore, Giovanni Savarese faces a big task of developing secondary creative options.

Previous ranking: 19

Next MLS match: Saturday, April 6, at Seattle (10 p.m. ET, ESPN+)
Mike Petke and his team were beaten at their own game by a team that might be doing what RSL does best, but better than RSL does it. FC Dallas' homegrown players trumped Real Salt Lake's homegrowns in a match that had an extra edge to it.
Previous ranking: 23

Next MLS match: Saturday, April 6, at Toronto (3:00 p.m. ET, ESPN+)
Two good things happened for the Fire on Saturday: They won a game for the first time in 2019 and big-time signing Nicolas Gaitan made his MLS debut as a second-half substitute. It was far from a classic performance for Chicago, but a win is a win, and the introduction of Gaitan only bodes well as the club builds off the confidence earned.
Previous ranking: 20

Next MLS match: Saturday, April 6, at Columbus (7:30 p.m. ET, ESPN+)
The sound you hear is the explosive sigh of relief coming from Foxborough after the Revs' first win of 2019. Amid all the chatter about locker room problems and a collective lack of effort on the field, no one in the league needed a victory more than Brad Friedel and New England. The question now is if that Band-Aid can stop the bleeding or merely delay it.
Previous ranking: 21

Next MLS match: Friday, April 5, vs. LA (10 p.m. ET, ESPN+)
The Whitecaps had a victory at their feet twice in the dying minutes and might feel disappointed with the goalless draw. VAR was not kind, taking away a late penalty call that would have won them the game. But things could have easily gone the other way if not for the heroics of Maxime Crepeau in the Vancouver net. The first win of the year will have to wait until at least next week.
Previous ranking: 22

Next MLS match: Saturday, April 6, at Orlando (7:30 p.m. ET, ESPN+)
It's never good to give up a goal in the first five minutes of the game, and the Rapids never really recovered. Alberth Elis had his way with Colorado, forcing Rapids boss Anthony Hudson to pull Dillon Serna off for Kellyn Acosta just 11 minutes into the second half. Acosta as a full-back is an interesting idea but not what anyone envisioned when Acosta arrived last year.

Previous ranking: 24

Next MLS match: Saturday, April 6, vs. Portland (8 p.m. ET)
The Quakes stay rooted to the foot of the rankings because A) no one looks worse than they do, and B) they are so obviously bad. Whatever difference Matias Almeyda was supposed to make, he hasn't made it yet. The question seems obvious: What will the club do if things don't improve dramatically by the summer?