The 2018 World Cup is just over a month away, and all 32 teams are preparing in earnest for their shot at the trophy in Russia. ESPN FC is previewing every team ahead of the opening game on June 14. Find all 32 teams here.
Who they are
Captain: Roman Torres
Manager: Hernan Dario Gomez
Nickname: Los Canaleros, the Red Wave
FIFA rank (as of April 12, 2018): 56
How they qualified
Panama finished third in CONCACAF's Hexagonal round after a 2-1 win over Costa Rica that featured a controversial "phantom goal."
Biggest strength
Panama feature perhaps their best generation of players, a mix of outgoing veterans such as goalkeeper Jaime Penedo (36 years old), defender Felipe Baloy (37), Blas Perez (37) in attack and captain Roman Torres (32), along with a youth movement charged with maintaining the success that led to this first World Cup berth. Miguel Camargo (24), Michael Murillo (22) and Ricardo Avila (21) will look to make a good first impression.
Biggest weakness
A complete lack of World Cup experience, which will be a significant disadvantage. Even with Panama's roster of seasoned players, competition at this highest of levels will take a toll. As if that weren't enough, Pamana's Group G features European powerhouses Belgium and England, while Tunisia also figure to be a difficult opponent. It won't be an easy debut for the Red Wave.
Star player
Veteran keeper Jaime Penedo is the face of the team with 128 caps, the second-most ever for Panama. He plays for Dinamo Bucuresti, where he won a league cup with the Romanian first-division side in 2017. And he was the best goalkeeper in the 2005 and 2013 editions of the Gold Cup; in both instances, Panama finished as runner-up to the United States.
Projected XI
What the local media says
"My picks to advance to the knockout stage from Group G: Belgium and Panama. I don't want to appear smug when things go Panama's way in the World Cup." -- Julio Shebelut, Panamian sports journalist
What the stats say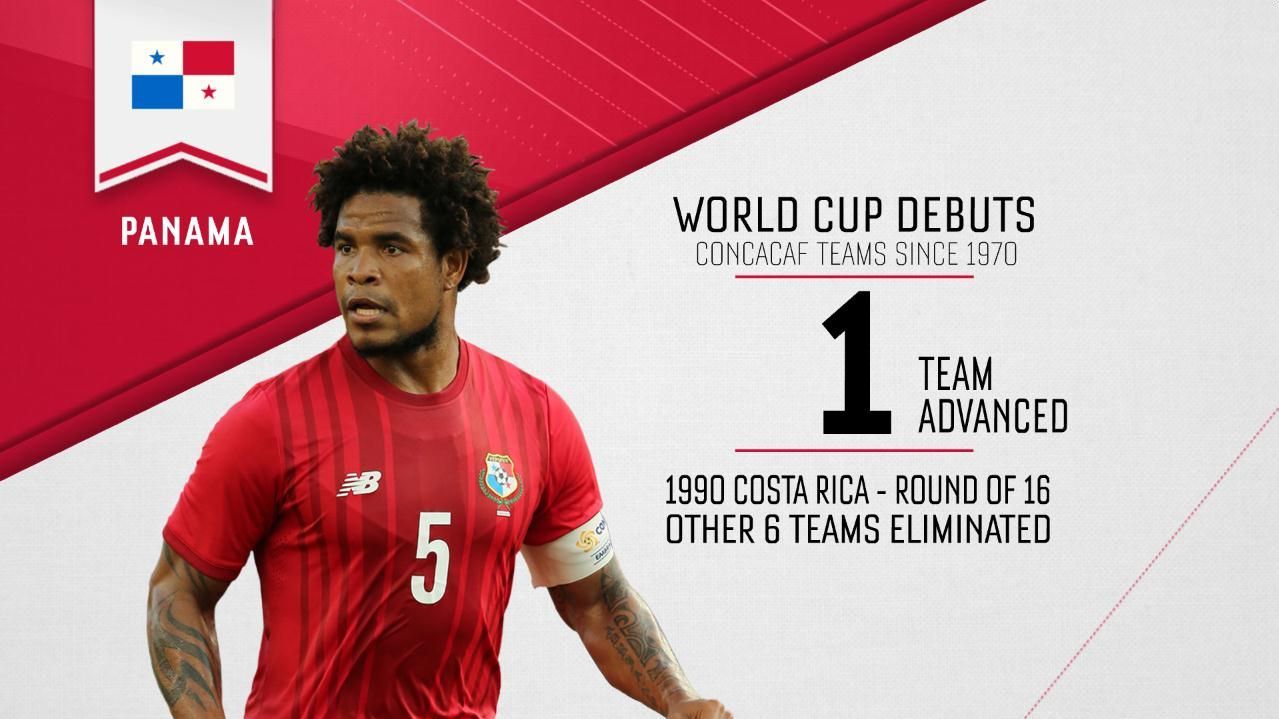 Prediction
Panama's goal is to capitalize on the high of their first World Cup appearance. Any points earned in the group stage can be considered a plus, since it will be virtually impossible to advance against the likes of Belgium, England and Tunisia. In fact, anything but a last-place finish can be considered something to build on. Panama have an experienced manager in Hernan "Bolillo" Gomez, and that can help in putting forth a dignified effort.