The Toe Poke Daily is here every day to bring you all the weirdest stories, quirkiest viral content and top trolling that the internet has to offer, all in one place.
Jump to: United legend gets dodgy statue | Poch and Becks | Messi to launch fashion range
Cristiano Ronaldo and F1 superstar Lewis Hamilton are two of the most famous and flashiest sports figures in the world. So ahead of Sunday's Monaco Grand Prix it should come as no surprise that Ronny and Hamilton were spotted chopping it up together in the Mercedes garage.
The Juventus striker and five-time Ballon d'Or winner looked right at home in the principality, as he and his son Cristiano Jr. walked the paddock and posed for pictures.
Ronaldo and Hamilton would seem like natural chums but the Portuguese is not the first football star to show up at an F1 event this season. PSG's Neymar and Dani Alves attended the Spanish Grand Prix in Barcelona -- and also hung out with Hamilton -- earlier this month, while David Beckham was seen at the Bahrain Grand Prix in March.
The Monaco Grand Prix, one of the glitziest events of the year, is known for drawing out the megastars and they don't get much bigger than CR7.
Ex-Arsenal, United striker Van Persie returns to London for Darts finals
Robin van Persie scored 96 Premier League goals for Arsenal and another 48 for Manchester United but his return to England this week has nothing to do with football.
The recently retired Dutch striker was in London Thursday for Premier League Darts, rooting on compatriot and friend Martin van Gerwen as he bid for a fifth Premier League title. RVP and four of his mates looked to be enjoying themselves, as the quintet dressed up in Peaky Blinders garb, in homage to the hit the BBC television show.
Ready to support our buddy @MvG180 in london! #PeakyBlinders #ComeOnnn #MightyMike #180 🎯 pic.twitter.com/dPcaGup3dT

— Robin van Persie (@Persie_Official) May 23, 2019
The 35-year-old striker played his final game last weekend with boyhood club Feyenoord and retires as the Netherlands' all-time leading scorer with 50 goals and as a Premier League title winner himself. Van Persie and his mates were overjoyed as they watched MVG beat Daryl Gurney in the semi-final to book a slot in the final against Rob Cross.
Van Persie is just the latest Dutch footballer to show interest in darts, too, as former Oranje teammate Rafael van der Vaart recently competed in his first professional darts competition at the Denmark Open.
Arsenal's 'leaked' 2019-20 kits a hit with fans
Arsenal fans have apparently have been afforded a sneak peek of their new 2019-20 kits by none other than club legend Ian Wright.
Indeed, Wright shared (and then hastily deleted) a photo on social media on Thursday showing Gunners strikers Pierre-Emerick Aubameyang and Alexandre Lacazette modelling retro-tinged home and away shirts.
Oh. My. Days 😍 pic.twitter.com/CCtm1ZGTk5

— GoonerViews (@GoonerViews) May 22, 2019
The new Adidas jerseys appear to both be directly inspired by the strips worn by Arsenal in the late 1980s and early 1990s -- including the infamous "bruised banana" yellow away kit of 1991-93 vintage.
It has not yet been confirmed whether or not the two kits leaked by Wright are genuine but that hasn't stopped Arsenal fans on social media getting incredibly excited by the prospect.
⚡️ IT'S MAGIC. IT'S #ASROMA ⚡️

Ecco la nostra maglia Nike per la stagione 2019-20 pic.twitter.com/l4nbkweK10

— AS Roma (@OfficialASRoma) May 23, 2019
Over in Serie A, Roma staged an altogether more official launch of their latest home strip, which while predictably redolent in Giallorossi red, features an interesting "lightning" motif on the collar and cuffs.
The detail is apparently a nod to Roman mythology, in particular Giove (Jupiter), the "King of the Gods," as well as the god of sky and thunder.
Nice.
- Liverpool loving life in UCL summer camp
- Alexis Sanchez shares poster for his new movie
- Neymar skips awards for evening with Rihanna
George's statue is not the Best
Happy Birthday George Best 💚 #TheBest pic.twitter.com/BrQXpFcPQe

— Northern Ireland (@NorthernIreland) May 22, 2019
Manchester United fans have been quick to mock a new sculpture of George Best after it was unveiled in Northern Ireland this week.
Best's former Northern Ireland teammates Pat Jennings and Gerry Armstrong were on hand to unfurl the statue on what would have been the United legend's 73rd birthday.
The bronze piece has been erected outside Windsor Park in Best's hometown of Belfast and, to put it politely, the initial reaction hasn't been entirely positive.
Can understand why the sculptor of the George Best statue might have wanted to depict him stumbling out of a nightclub, but why is he in full kit? pic.twitter.com/8DFmsUuGTJ

— Tom Williams (@tomwfootball) May 23, 2019
Indeed, several people were left querying whether the artist commissioned to create the oddly-proportioned effigy was the same sculptor who created the infamously skewed bust of Cristiano Ronaldo that went on display in Madeira a couple of years ago.
We can certainly see the similarities, though sadly not to Best himself.
Spurs final prep inspired by Beckham
As Champions League preparations continue apace, Tottenham were treated to a timely motivational visit from a man who triumphed in one of the competitions most memorable finals.
David Beckham surprised the Spurs squad at their training ground on Wednesday by dropping in to deliver a pep talk to the players ahead of their showstopper against Liverpool on June 1.
Beckham, who won the Champions League with Manchester United in 1999, was also invited to observe a training session and was given a VIP tour of the Spurs' complex by none other than manager Mauricio Pochettino himself.
Harry Kane posted a photo of the pair on Instagram, writing "Great to spend some time with David Beckham today. A real legend of the game!"
Before you go thinking that Becks was visiting on a whim, it's perhaps worth noting that he is currently an ambassador for AIA, who just so happen to be Spurs official kit sponsors.
Messi to bring his style to the masses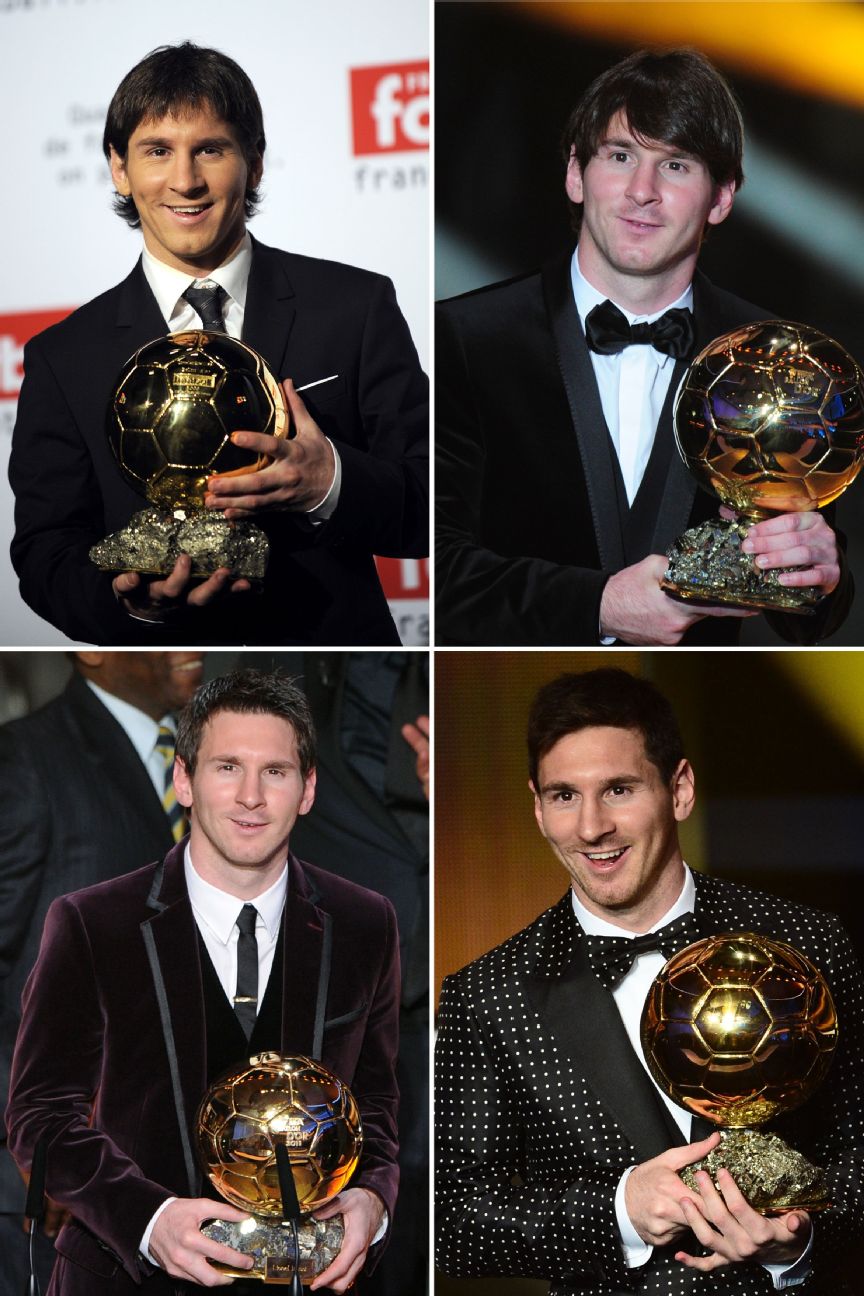 Lionel Messi is all set to launch a brand new fashion line this summer.
Through his eponymous management company, Messi will be putting his name to a clothing line which is being overseen by his sister, Maria Sol, in collaboration with Ginny Hilfiger, sister of Tommy.
The range is due to drop in July and will reportedly consist of lifestyle clothing with a "sporty twist." It will be launched via an online portal called "The Messi Store."
As a little bonus to accompany the launch, some of the items will also come signed by the Barcelona superstar, with other various limited edition runs also available.
Fingers crossed we get a full range of the various garish tuxedos Messi has sported to Ballon d'Or award shows over the years.