Lionel Messi has a brand new pair of custom boots and they just might be his most retina-pummeling signature model to date.
Adidas are using the new Nemeziz Messi.1 to declare Messi as the "Rey del Balon" (King of the Ball), with his latest boots serving as a celebration of yet another year of record-breaking success.
During the 2020-21 campaign alone, the Barcelona star has not only become the highest goal scorer for a single club in the history of association football, but also broke the Xavi's record (767) to become the club's all-time appearance maker.
Así son las exclusivas adidas Nemeziz diseñadas para LEO MESSI 🟠⚫️🟡
💥 @adidasfootball Nemeziz Messi THE KING PACK: https://t.co/4NFi7fRkgg
-#adidas #adidasfootball #leomessi #messi #futbolemotion pic.twitter.com/eYJepyF4ll

— Fútbol Emotion (@futbolemotion) March 29, 2021
The dazzling boots feature a geometric mesh of Messi's personal brand which creates a sharp zig-zag pattern supposed to mirror the Argentinian forward's trademark dribbling style.
The red, orange and black graphic lends the boot the look of an abstract painting, perhaps akin to one of Jackson Pollock's more angular works.
The man they call "the G.O.A.T" has been putting them to good use in recent weeks, notably during Barca's recent 6-1 win over Real Sociedad in which Messi scored twice.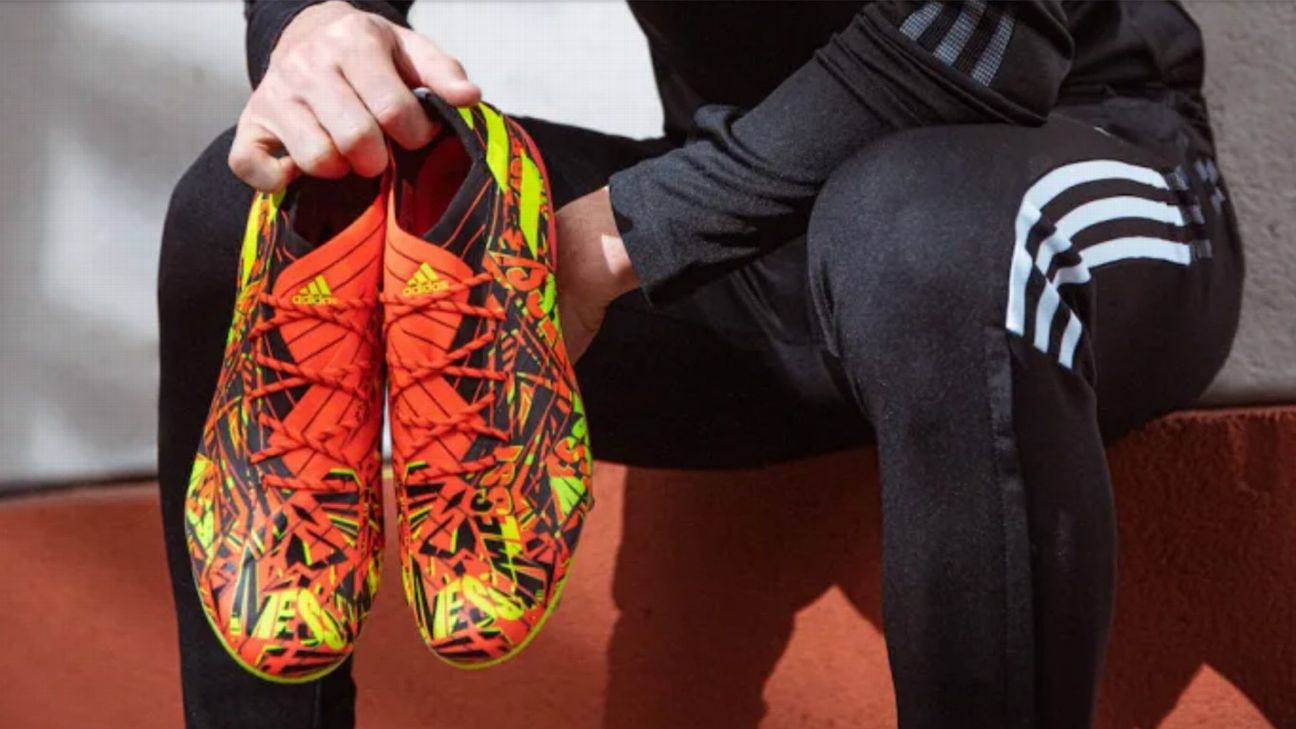 As eye-catching as Messi's new signature boots may be, they can't possibly hold a candle to the most lurid boots sported by his arch-rival, Cristiano Ronaldo.
In fact. we're fairly certain that in terms of pure gaudiness, the faux-zebra print Mercurial Superfly II CR "Safari" will never be topped.