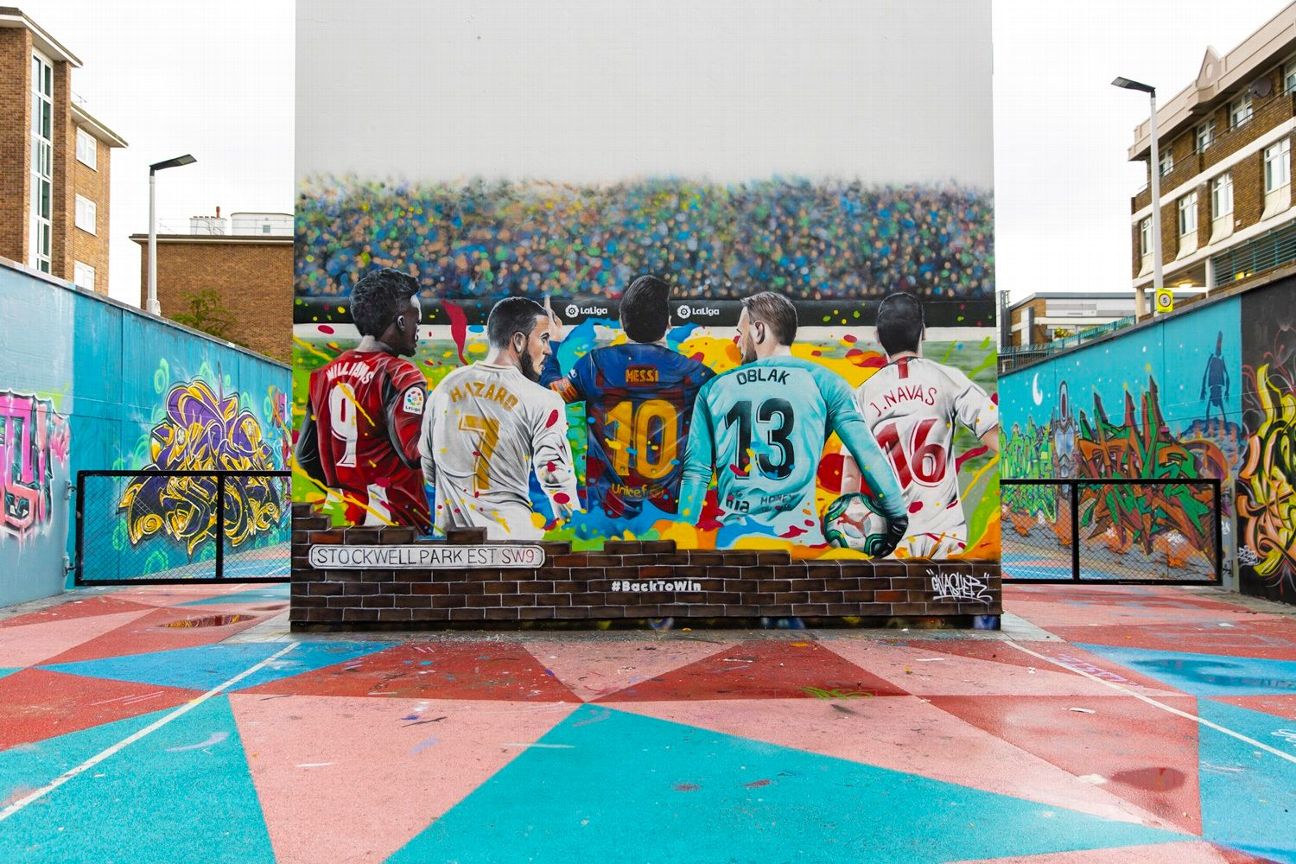 Ahead of the long-awaited return of Spanish top-flight football on Thursday, La Liga is celebrating by commissioning a series of public art works around the world.
As part of the "United Streets of LaLiga" installation, a total of 12 international street artists have been commissioned to create bespoke murals to go on public display in various cities all across the globe.
In London, UK-based street artist Gnasher has produced a large mural that brings Barcelona's Lionel Messi, Real Madrid's Eden Hazard and several other La Liga superstars back to the pitch where they belong.
The mural is in situ in the Stockwell area of southwest London, with Gnasher (otherwise known as Dave Nash) first sketching the giant image freehand before adding colour.
- ESPN+: Stream ESPN FC TV daily and 30 for 30: Soccer Stories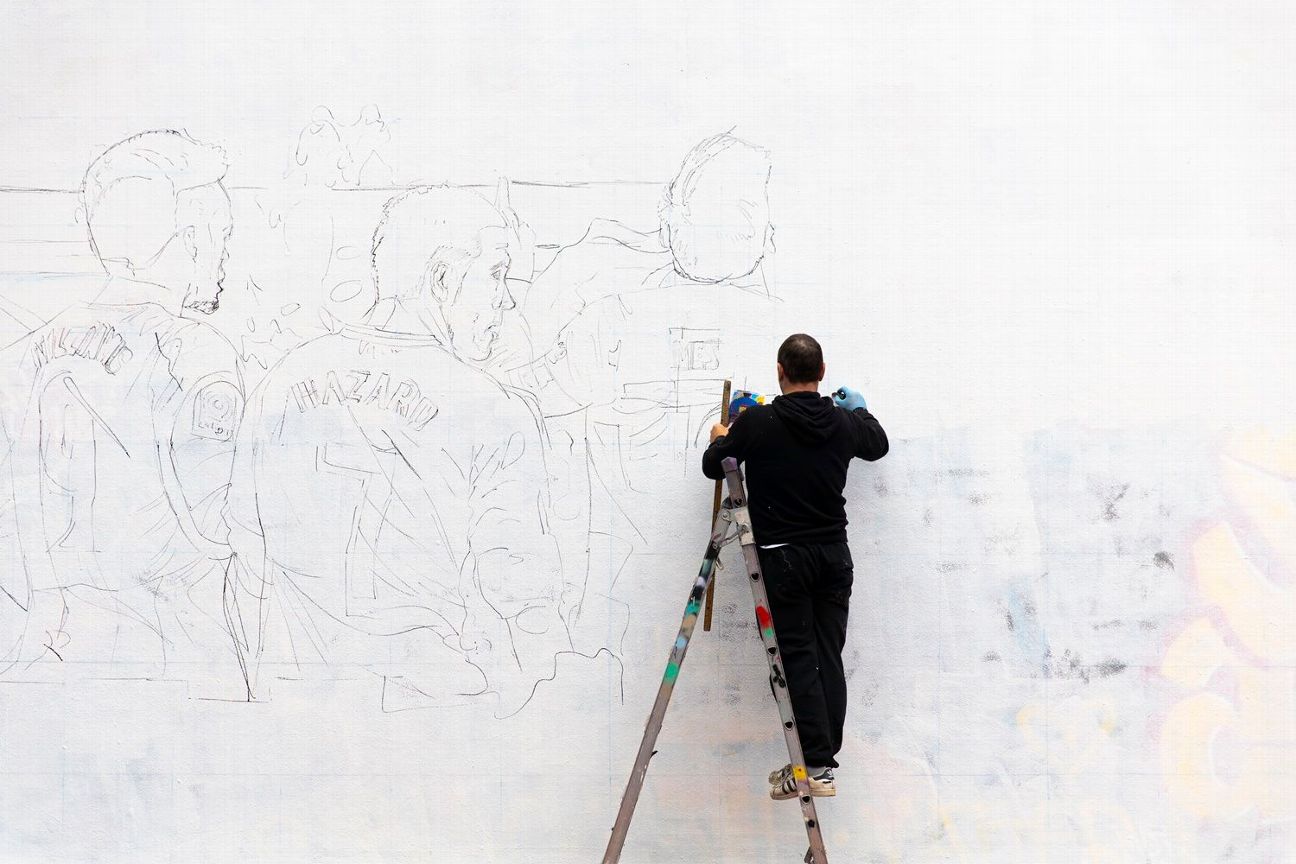 Each of the players in the design -- which also features Athletic Bilbao's Inaki Williams, Atletico Madrid's Jan Oblak and Sevilla's Jesus Navas -- were added individually with the artist only using humble A4 print-offs for reference.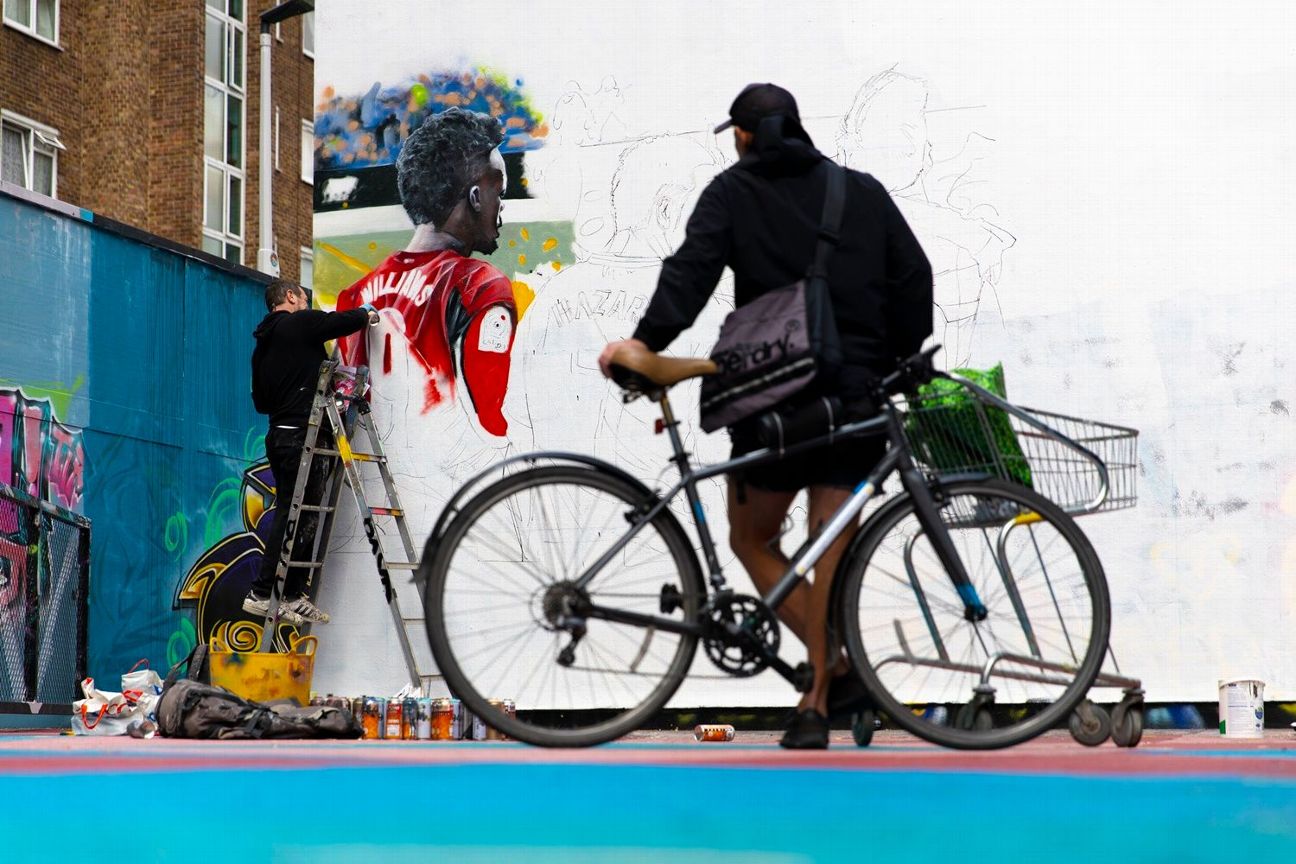 It perhaps helps that Nash by his own admission is a "huge football fan" who can't wait for the professional game to make a full return to action.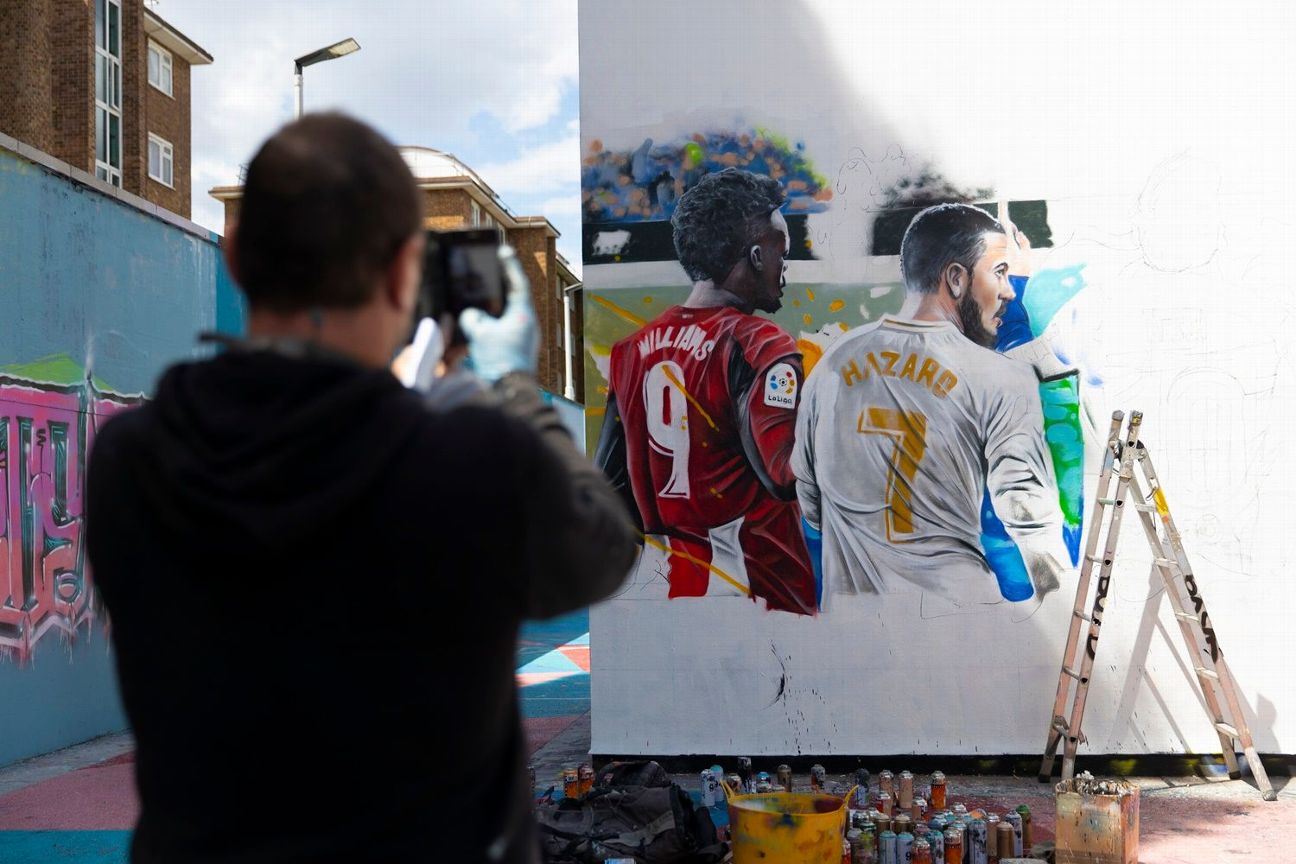 "It's been a privilege to work in collaboration with LaLiga to bring this project to life," he said.
"The pandemic has been a challenging time for many and I'm hugely grateful for this unique opportunity to create something that will hopefully put a smile on people's faces and get them excited for what is around the corner."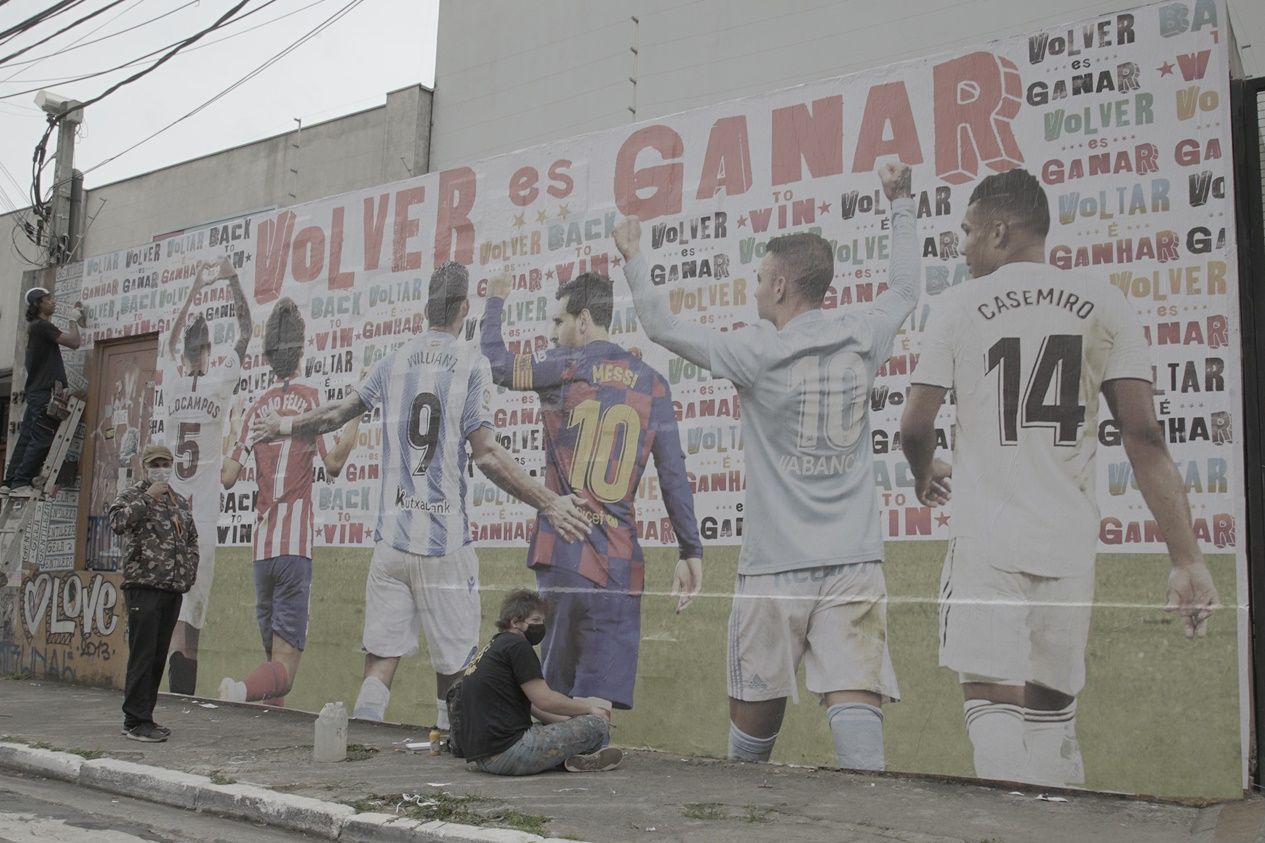 Messi was also centre-stage in Sao Paulo, Brazil, where the Barcelona maestro is flanked by Casemiro and Joao Felix on an enormous backstreet billboard by Luis Bueno.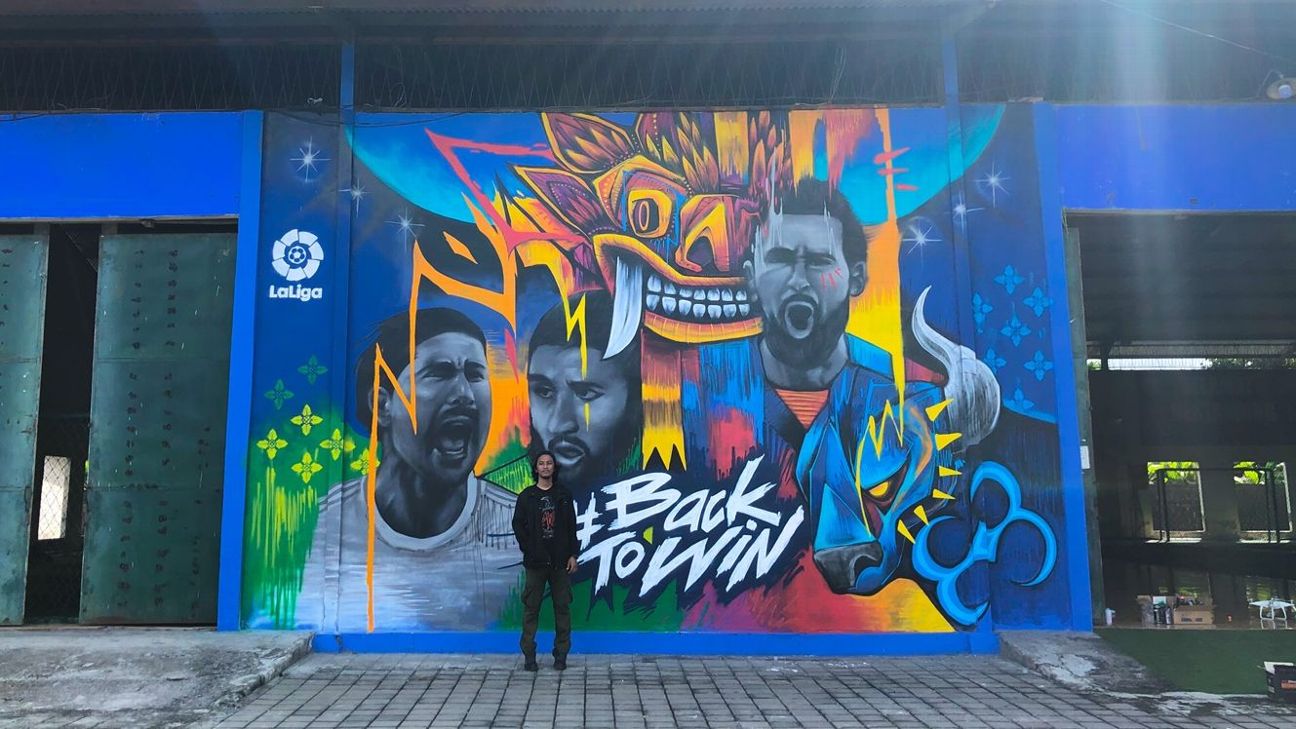 And the Argentina captain once again featured prominently in the graffiti-style mural by hervzen in Bali, Indonesia, though this time he was forced to tussle with a rampaging blue bull and a fearsome fanged dragon.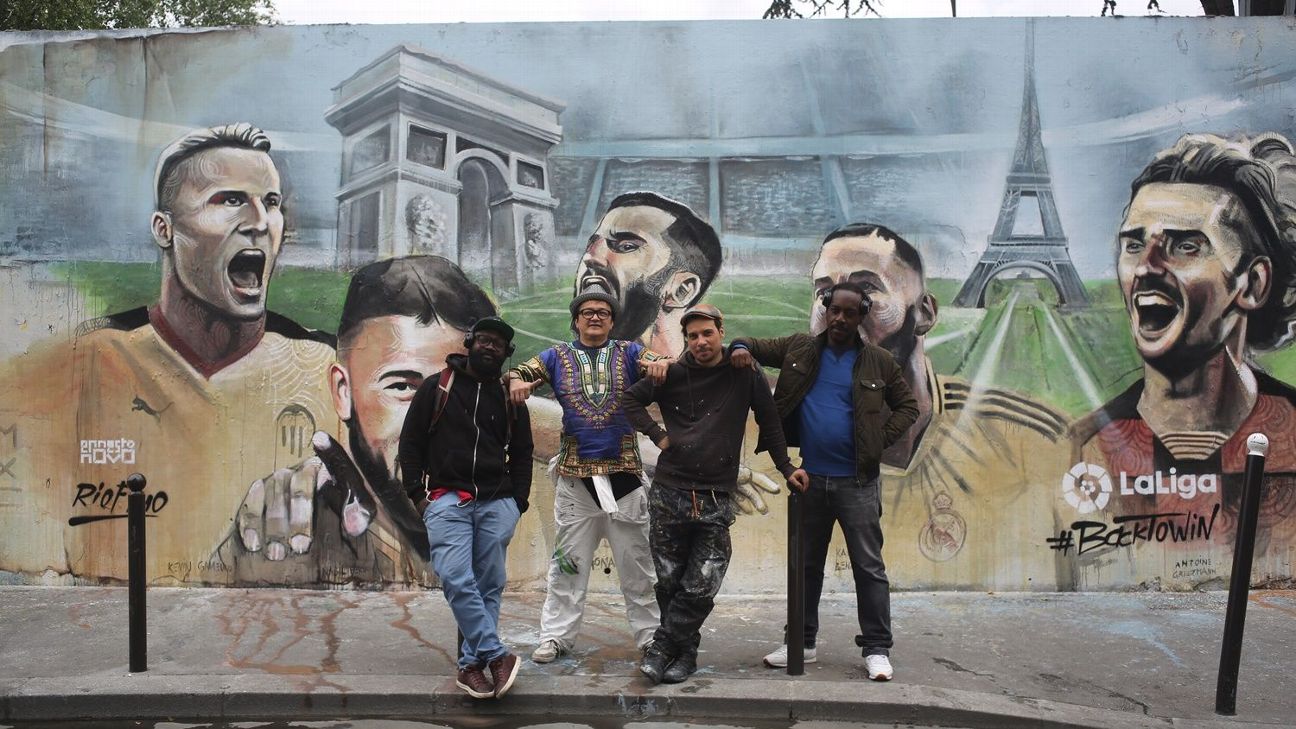 La Liga's French stars were given top billing in Paris in this work by Ernesto Novo, where Antoine Griezmann, Nabil Fekir, Maxime Gonalons, Karim Benzema and Kevin Gameiro all declared themselves "Back to Win" in front of a fittingly Parisian backdrop.
Madrid has also been festooned with row after row of football jerseys fluttering in the wind, from Barcelona and Real to Leganes and Espanyol, all hung from "washing lines" high above the streets.
Artworks are also being put on display in cities as far afield as Mexico City (Mexico), Hong Kong, Ho Chi Minh City (Vietnam), Copenhagen (Denmark), Lagos (Nigeria), Dar Es Salaam (Tanzania) and Kabul (Afghanistan).
La Liga officially returns on Thursday as Sevilla take on city rivals Real Betis in El Gran Derbi.