It's been three years since Tottenham Hotspur formally said farewell to White Hart Lane, their steadfast North London home for well over a century. Spurs bowed out on May 14, 2017 with their 2,533rd and final game at the Lane: an emotionally-charged 2-1 victory over Manchester United that saw them finish the season in second place -- their highest league finish for 54 years.
It was the precise send-off their grand old abode deserved before being gutted, dismantled and regenerated into the cavernous 62,000-capacity multiplex they now inhabit.
- Stream new episodes of ESPN FC Monday-Friday on ESPN+
- Stream every episode of 30 for 30: Soccer Stories on ESPN+
There in the crowd on that Sunday afternoon was photographer Martin Andersen, a Spurs fan who first experienced the intoxicating bustle of the White Hart Lane terraces in 1990 -- a 4-2 win over Wimbledon with Paul Gascoigne pulling the strings, he fondly recalls.
Despite growing up in Denmark, Martin had been a Lilywhite since the late 1970s, a lifelong love affair sparked by watching Ricky Villa and Osvaldo Ardiles dazzle for Argentina at the 1978 World Cup in Mexico. The midfield pair soon moved to Spurs together, and Martin's footballing allegiances went with them.
After watching English games on television for many years, he then moved to London himself in 1993 and has been a regular at Tottenham games home and away ever since, his faithful camera in tow, through the thick and the thin.
With a portfolio spanning several years, Martin decided to compile a collection of his favourite shots into a book entitled "Can't Smile Without You," which was published to great acclaim earlier this season, before the coronavirus saw football across the world shut down.
Andersen has selected for ESPN a few of his favourite images from the book, as well as a wonderfully poignant photo taken during Tottenham's final farewell to their ancestral home -- an afternoon he remembers as "surreal and emotional." While he was captured the spirit of those who follow his favourite club, match-going fans of any team will be able to relate to the evocative images on show here.
Dec. 12, 2013: Tottenham Hotspur vs. Anzhi Makhachkala (4-1)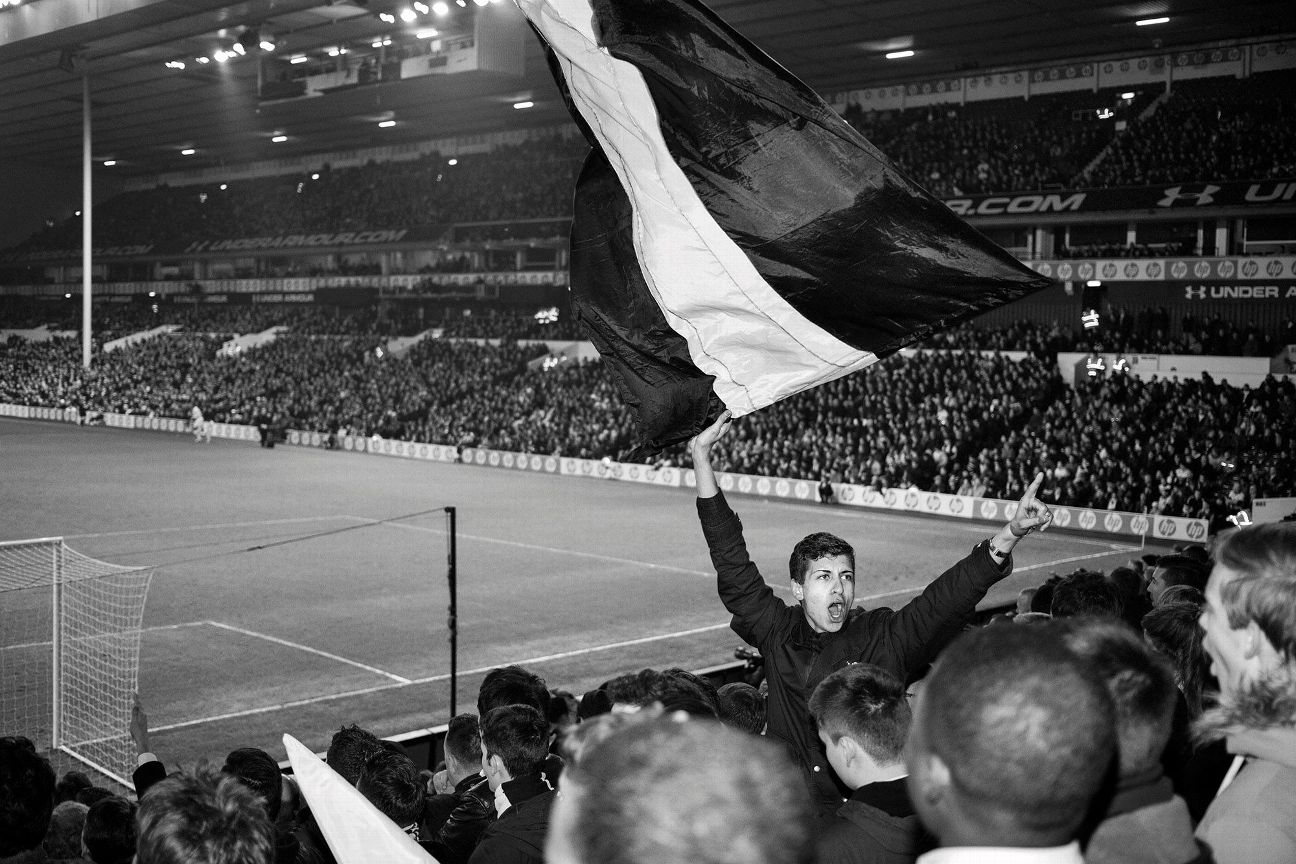 "A passionate fan is trying to get the crowd singing in the Park Lane stand."
Aug. 26, 2014: Tottenham Hotspur vs. Liverpool (0-3)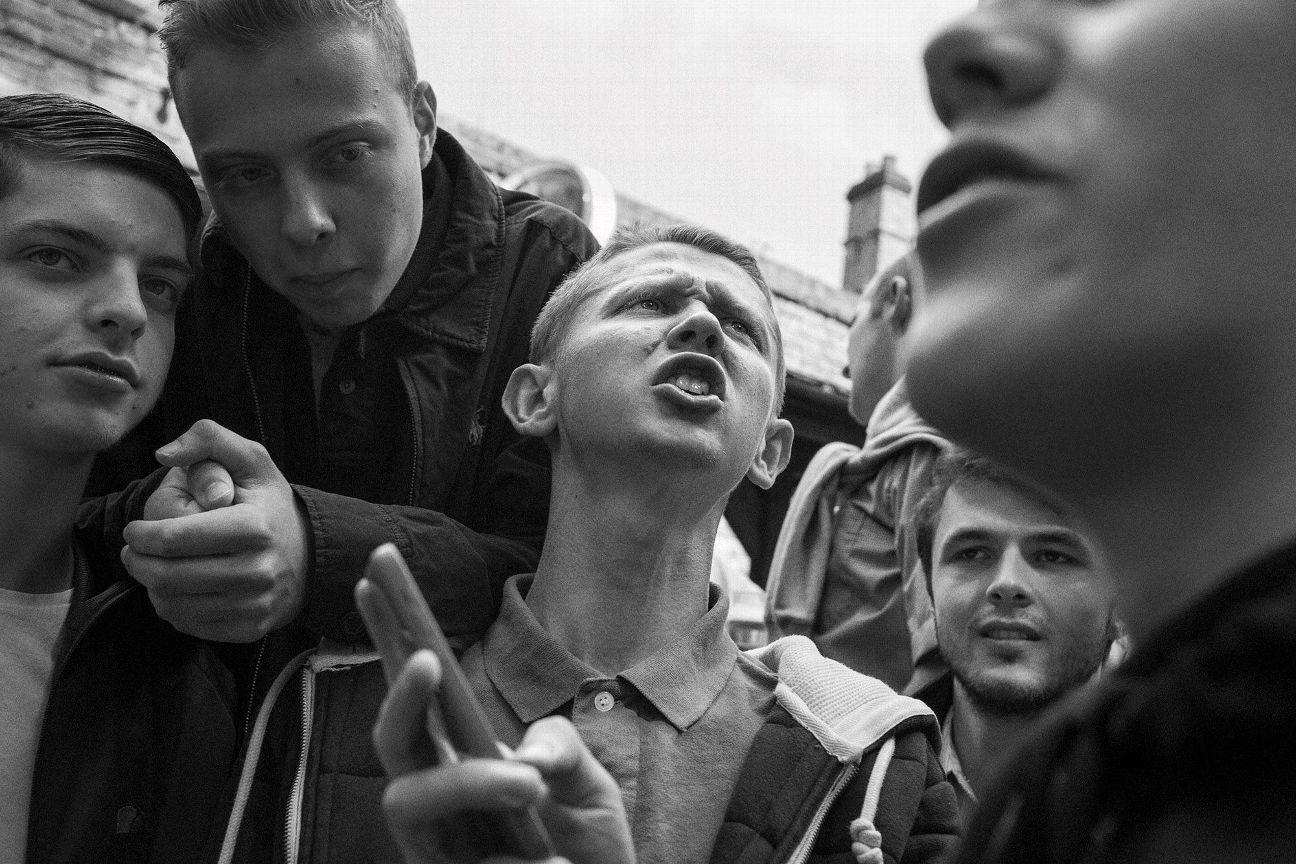 "A group of the younger dedicated boys before the home game against Liverpool in 2014. I love the look of camaraderie and passion in the picture."
Oct. 26, 2014: Tottenham Hotspur vs. Newcastle United (1-2)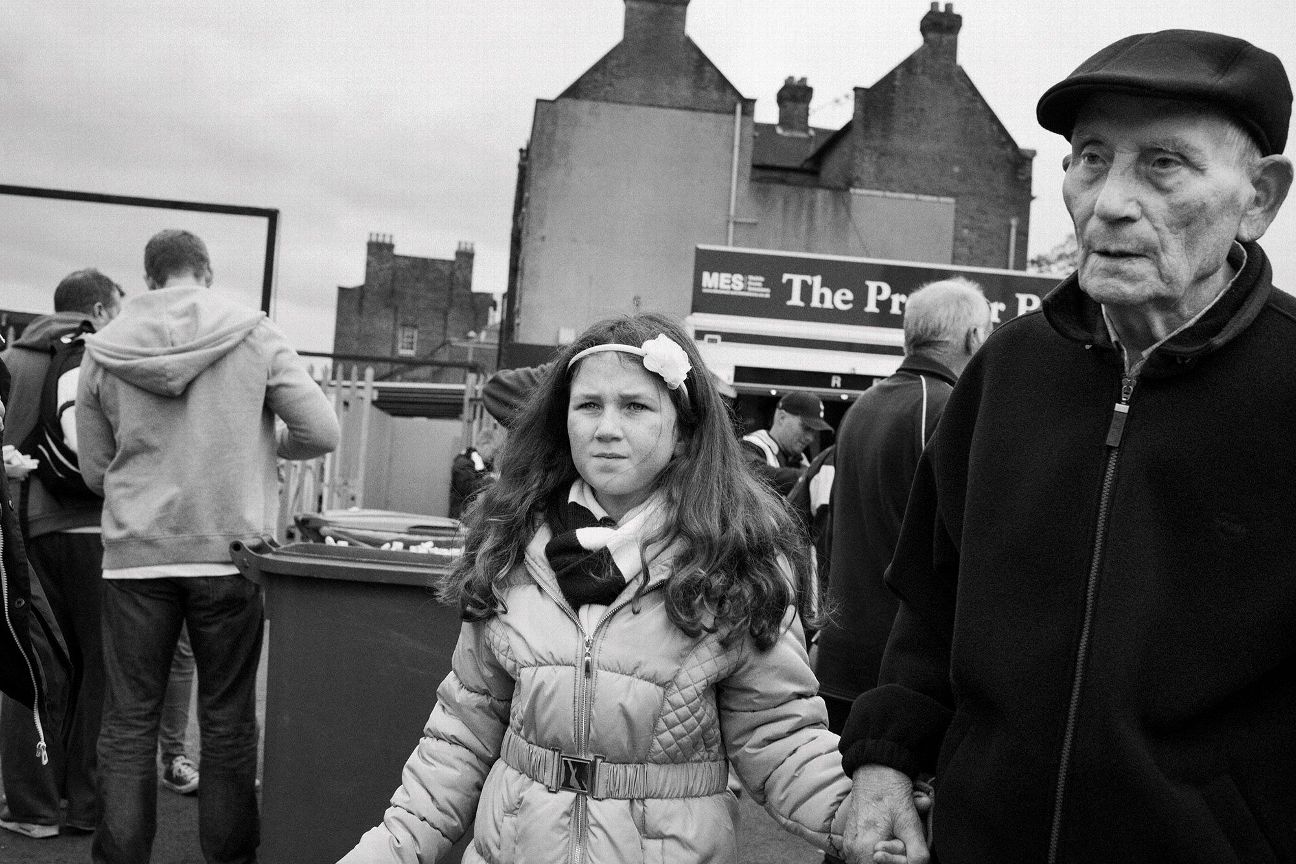 "This was shot outside White Hart Lane just before we played Newcastle United in 2014. The picture makes me think of myself going to football games with my dad. It's an important image in the book as it shows how football loyalty are passed down generations.
"I recently received a lovely email from the son of the grandad in the picture. The grandad, Bernard Neal, had recently passed away aged 89 having attended and supported Spurs for 80 of those years, he loved the club, 'his one and only club,' and would have loved to have seen the new stadium.
"The son, Steven, reiterated that their family support for the club can be traced right back to 1882 when the club was founded."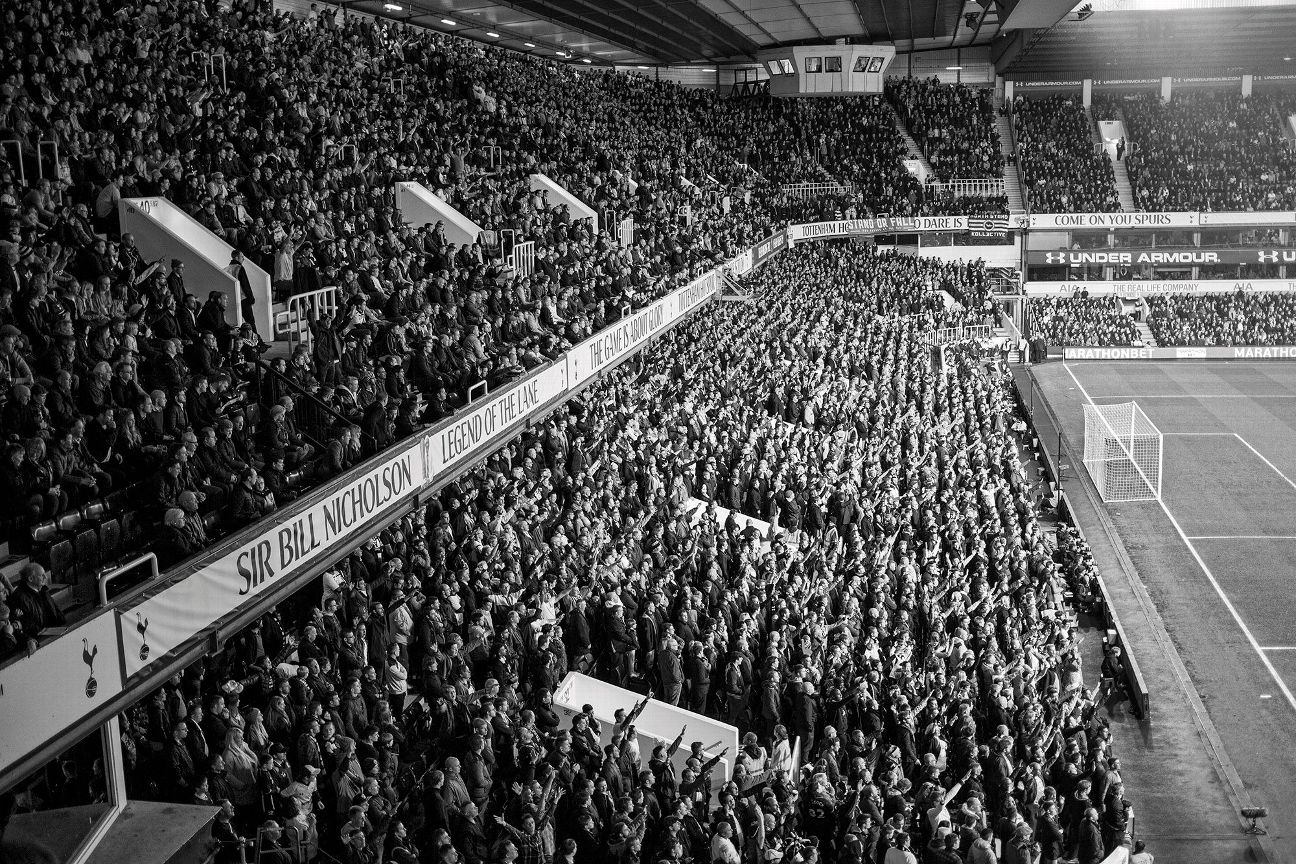 "This was a great atmosphere in the old Park Lane against Brighton."
Sept. 23, 2015: Tottenham Hotspur vs. Arsenal, (1-2)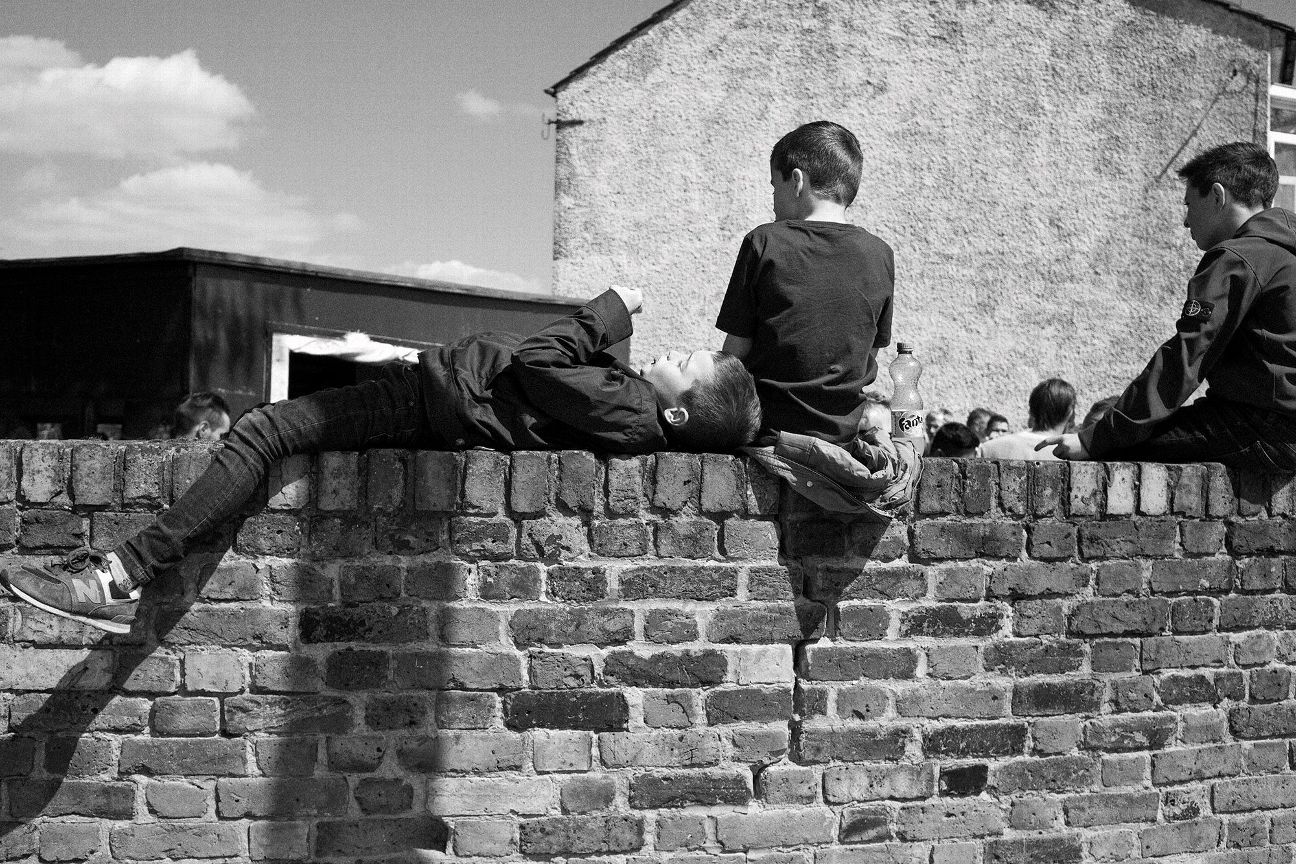 "A picture taken outside on a sunny afternoon in N17. A couple of boys are relaxing on top of the wall by the Bill Nicholson pub while their dads are enjoying a cold drink.
"A great day to be a Spurs fan. It was a late kickoff and a glorious victory against our archrivals."
May 14, 2017: The Finale - Tottenham 2-1 Manchester United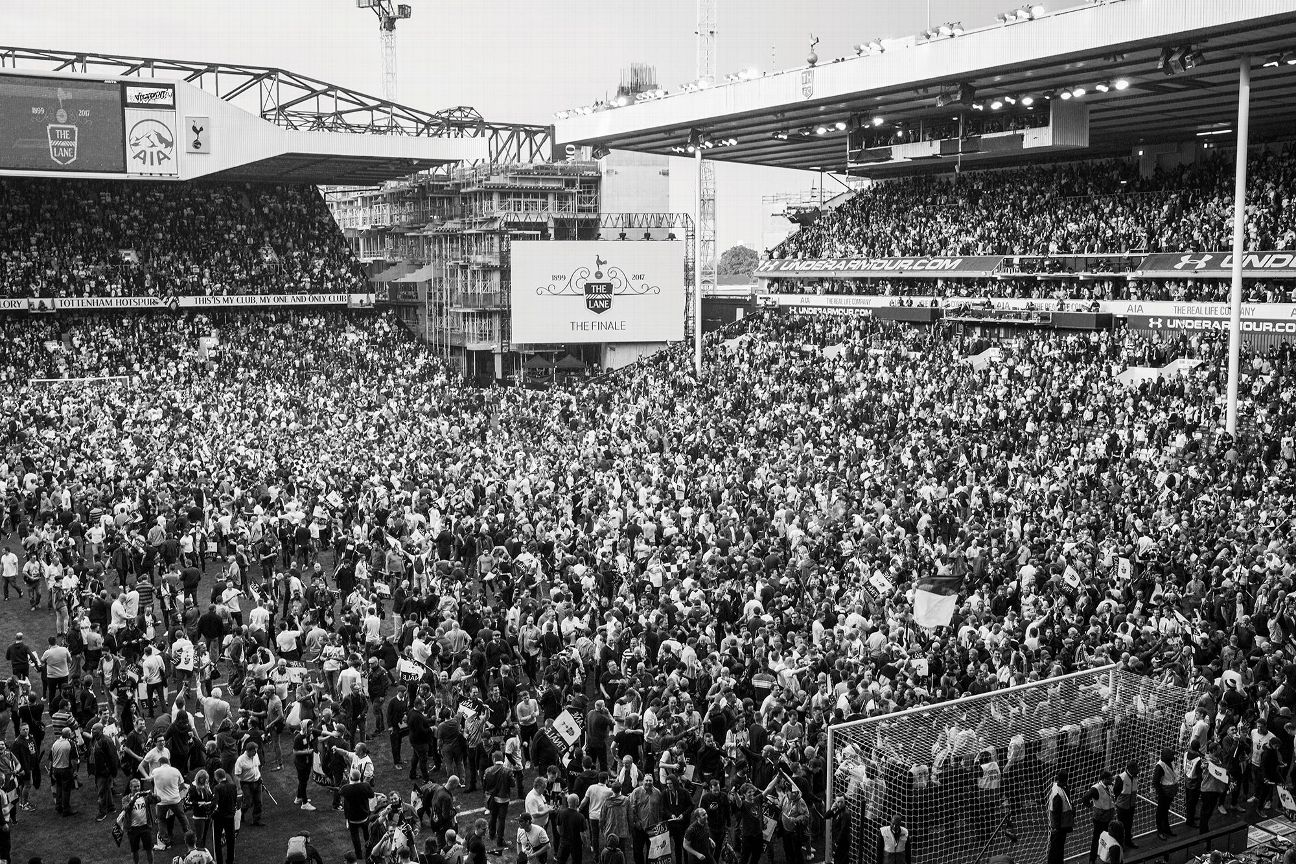 "I am still heartbroken about White Hart Lane... I didn't shoot many images that day. When the final whistle went and the pitch got invaded by our fans, I had a lump in my throat."
---
Andersen told ESPN: "I wanted my book to capture different generations of fans, the camaraderie, the banter, the songs in the pubs and the travels up and down the country and in Europe.
"I am interested in people, and I've always been more interested in photography that is open-ended, pictures that are suggestive and open to interpretation, rather than pictures that are descriptive."
Initially, Martin focused on capturing the atmosphere on the streets and in the pubs before and after matches.
"It ended up growing into an obsession, and after three years I realised that I was beginning to document a piece of our history," he said.
After realising that he'd inadvertently archived the last five years of Spurs' time at White Hart Lane, Martin decided that the final match -- in May of 2017 -- would also provide a fitting end to his project.
"I went to, and photographed, over 100 home and away games between 2013 and 2017 and the photographs that are featured in the book have been edited down from that."