Football matches, like all public gatherings, have been postponed across the majority of the world due to the coronavirus pandemic. However, the game has been allowed to continue in the Central American nation of Nicaragua.
The Primera Liga de Nicaragua is thought to be one of only four leagues in action despite the global lockdown, with the Clausura part of the season at the semifinal stage.
Matches are being played behind closed doors, but that hasn't stopped fans from turning up in droves to watch their team play.
Jump to: What are soccer stars getting up to at home?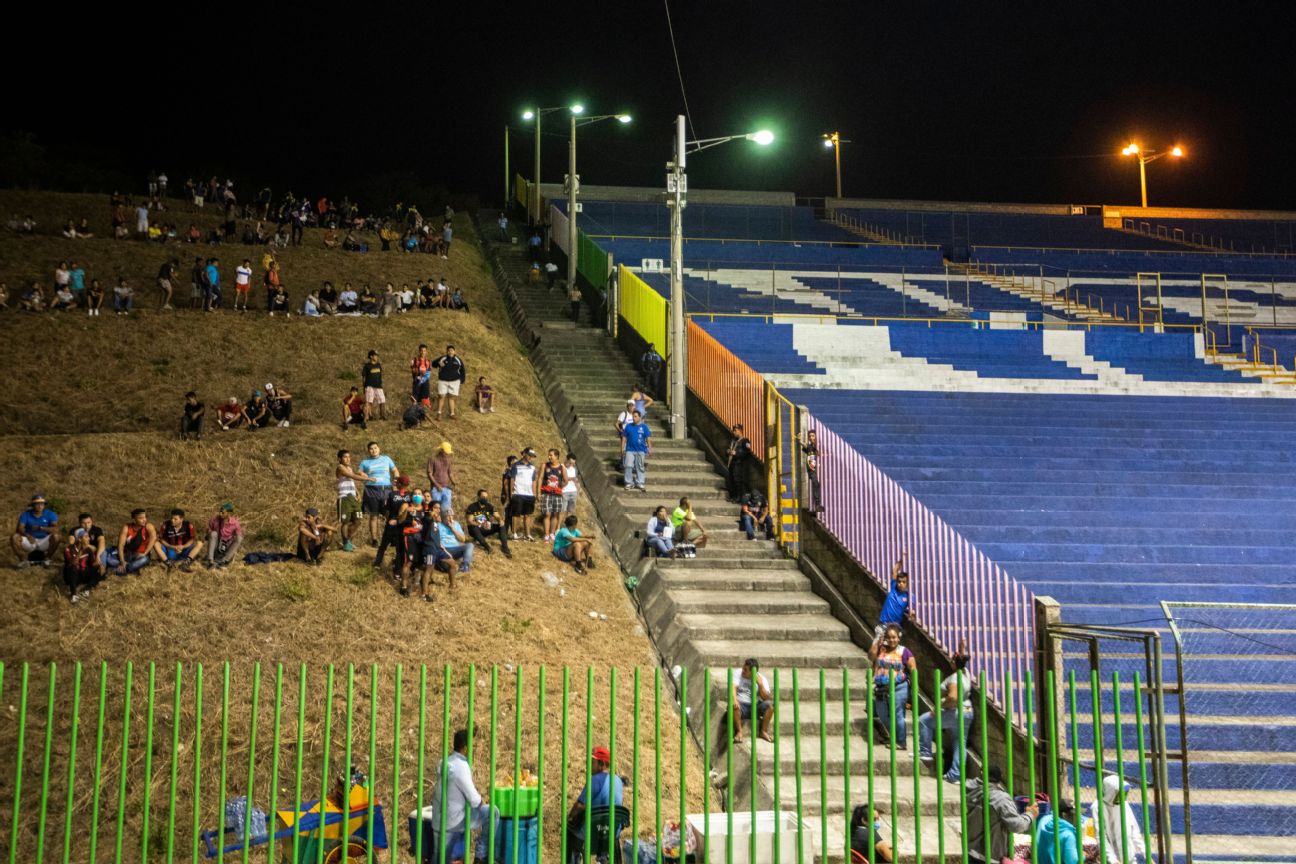 Images from Wednesday evening show fans of Managua FC congregating on a grass bank next to the Estadio Nacional to watch their team play Walter Ferretti FC in the second leg of their semifinal.
Local supporters were unable to resist the allure of watching live football despite the games being broadcast live on local television and streamed on Facebook.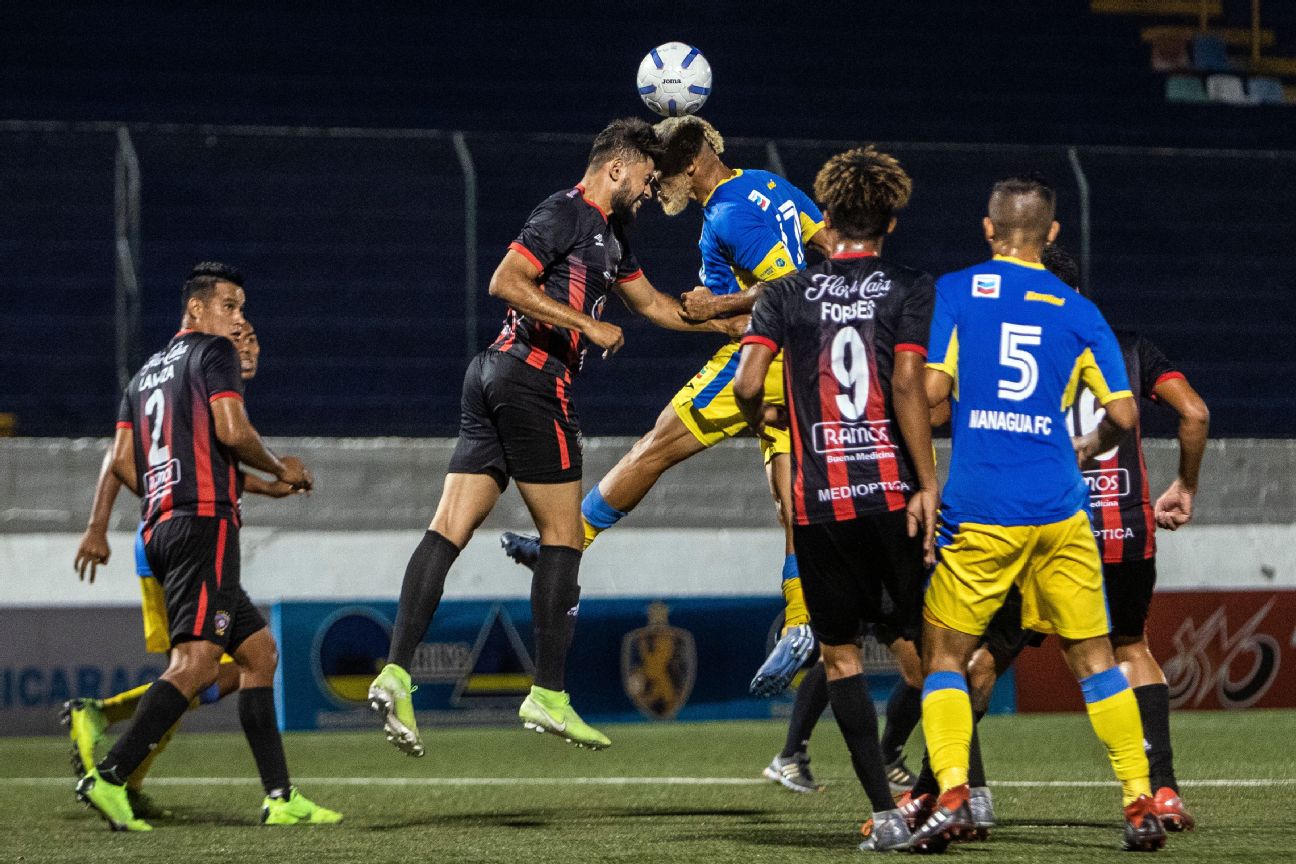 The semifinal was played while attempting to observe social distancing regulations, but that proved a little difficult to maintain on the pitch.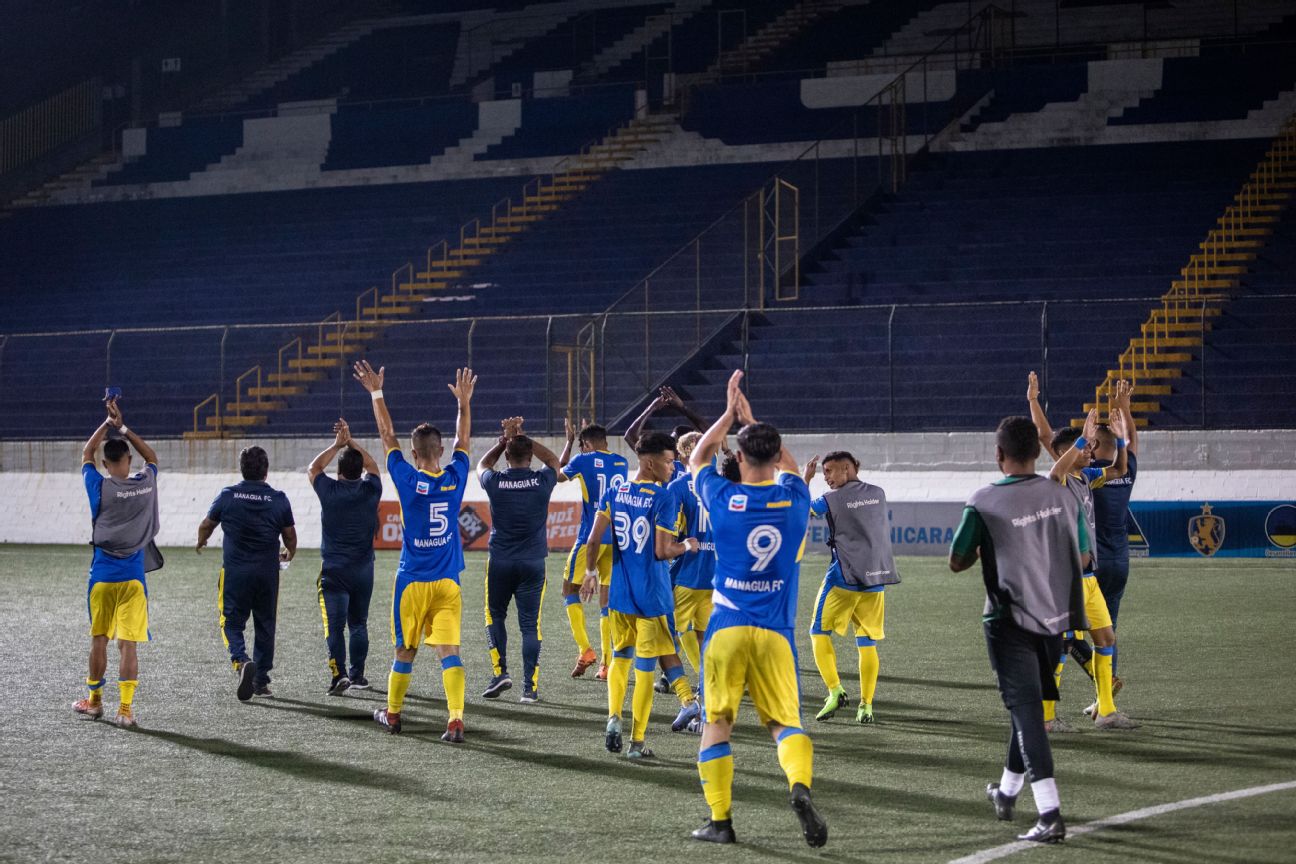 Managua eventually emerged victorious with a 4-2 win, leaving them to celebrate in front of an eerily empty stand as they saluted the supporters beyond the perimeter fence.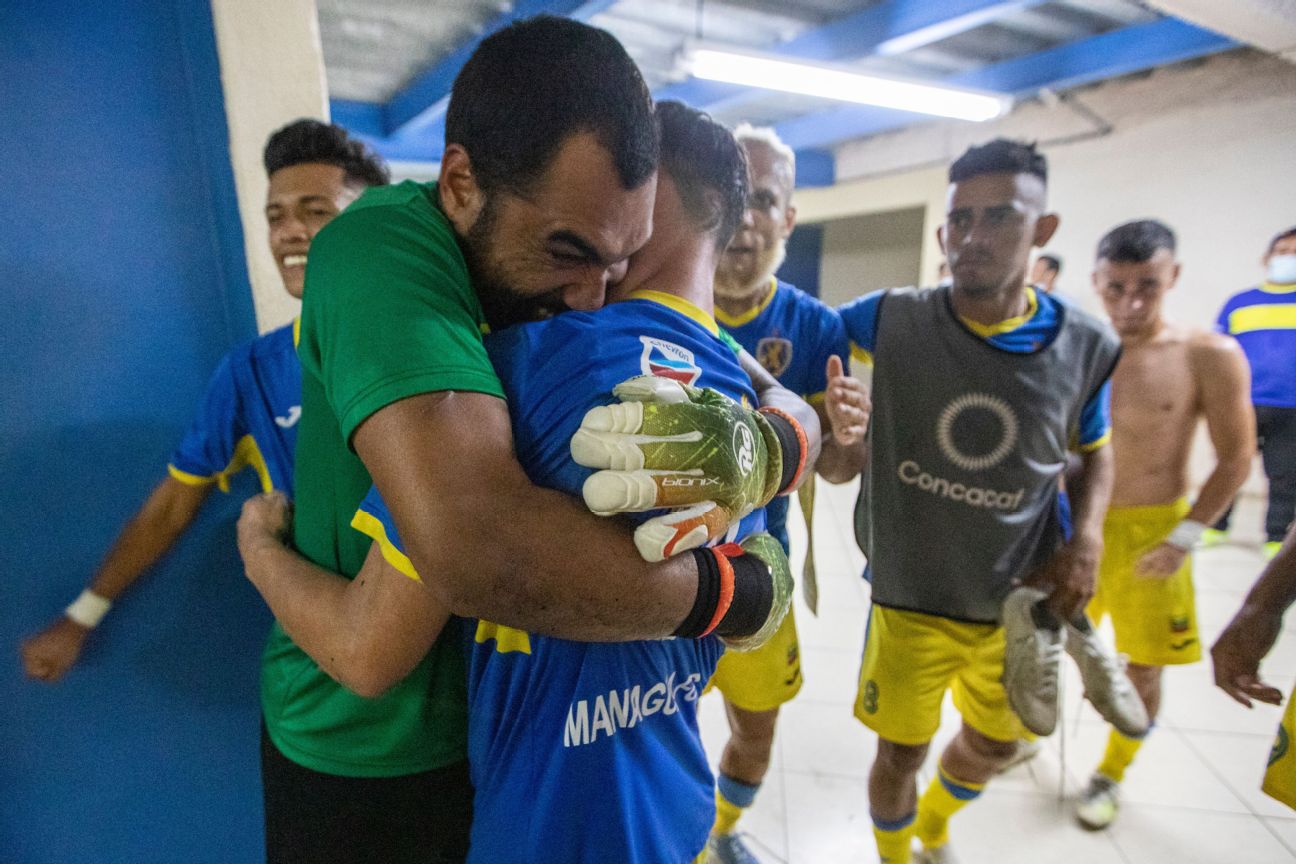 While under strict instruction to keep physical contact to a minimum, the Managua players couldn't resist a celebratory hug in the dressing room afterward.
Jose Maria Bermudez, general secretary of the Nicaraguan Football Federation, insists the decision to allow the season to conclude is safe as things stand.
"We were given information by the health officials and we took a decision based on that. We are not the government, we run football," he told Reuters earlier this month. "If things get worse or out of control, we will have to suspend the tournament to protect lives."
However, matches continuing to be played has raised concerns at CONCACAF, the governing body for the sport in North and Central America and the Caribbean.
"It's a bit of a head-scratcher, I've got to be honest, but whatever we can do to put pressure on to ensure that the players are safe is to us paramount," CONCACAF president Victor Montagliani said on April 14. "From what I've seen, I think this has been pushed by the government, and so that's one of the things we're trying to wrap our head around."
- Stream new episodes of ESPN FC Monday-Friday on ESPN+
- Stream every episode of 30 for 30: Soccer Stories on ESPN+
---
What are soccer stars getting up to at home?
Roberto Firmino pulled on the gloves and flexed his impressive goalkeeping chops in the back garden.
Thankfully, Alisson was too busy to be worried about his place as Liverpool No. 1 as he was dressed up as a Disney prince for his daughter's birthday party.
Paris Saint-Germain star Neymar appeared to pull out the old six string for a quiet strum.
Jamie Carragher
The lunch deliveries to the elderly & vulnerable weren't all plain sailing today for @carra23 - he even got the wrong house on one delivery.

Poor Jean missed out on her lunch & the weekly quiz! pic.twitter.com/dShKbP3ANZ

— Marine Football Club (@MarineAFC) April 29, 2020
Jamie Carragher mucked in with a local charity to help deliver food to elderly residents in Merseyside.
Unfortunately, the former Liverpool defender's aim was a little off as he attempted to deliver the meals to the wrong house.
Jose Mourinho
Jose Mourinho is also out there helping out with the delivery of emergency supplies in London.
The Tottenham Hotspur boss lent a hand to deliver food grown in the kitchen garden at Spurs' training centre to local people in need.
Ryan Giggs
⚽ 📚 ICYMI: The @UEFA_Foundation has launched a series of videos with high-profile figures from across European football helping kids to learn at home... pic.twitter.com/aKZ063gxaA

— UEFA (@UEFA) April 30, 2020
Wales manager Ryan Giggs did his bit as part of a new UEFA Foundation program to encourage e-learning for children during the lockdown period.
The Manchester United legend also read an excerpt from his favourite book -- Roald Dahl classic "The BFG" -- as part of his home-schooling class.
Other football stars taking part in the campaign include Juventus and Italy goalkeeper Gianluigi Buffon, 1998 World Cup winner Christian Karembeu, and Bayern Munich goalkeeper Laura Benkarth.