Manchester United chiefs Ed Woodward and Sir Alex Ferguson appeared to have a heated debate during Sunday's game at Sheffield United. What was said? We can but speculate...
The Toe Poke Daily is here every day to bring you all the weirdest stories, quirkiest viral content and top trolling that the internet has to offer, all in one place.
Jump to: Leicester enjoy night out in Disney fancy dress | Messi playing bottle-flip game with son Ciro is just too cute | AC Milan stars glued to their phones... right before kick-off
With the team trailing league leaders Liverpool by a mammoth 20 points after just 13 games of the season, all is not exactly hunky dory at Manchester United.
Indeed, things looked tense in the executive box during Sunday's dramatic 3-3 draw against Sheffield United at Bramall Lane.
Eagle-eyed photographers caught what looked like a heated debate between United's executive vice-chairman Ed Woodward and Sir Alex Ferguson, the club's legendary former manager who is now a director at Old Trafford, while fellow club chief David Gill was caught in the middle.
Of course, as distant onlookers we can only speculate on what was being said... so let's do just that!
- Williams: United kids show character to repay Solskjaer's faith
- United ratings: Jones epitomises United frailty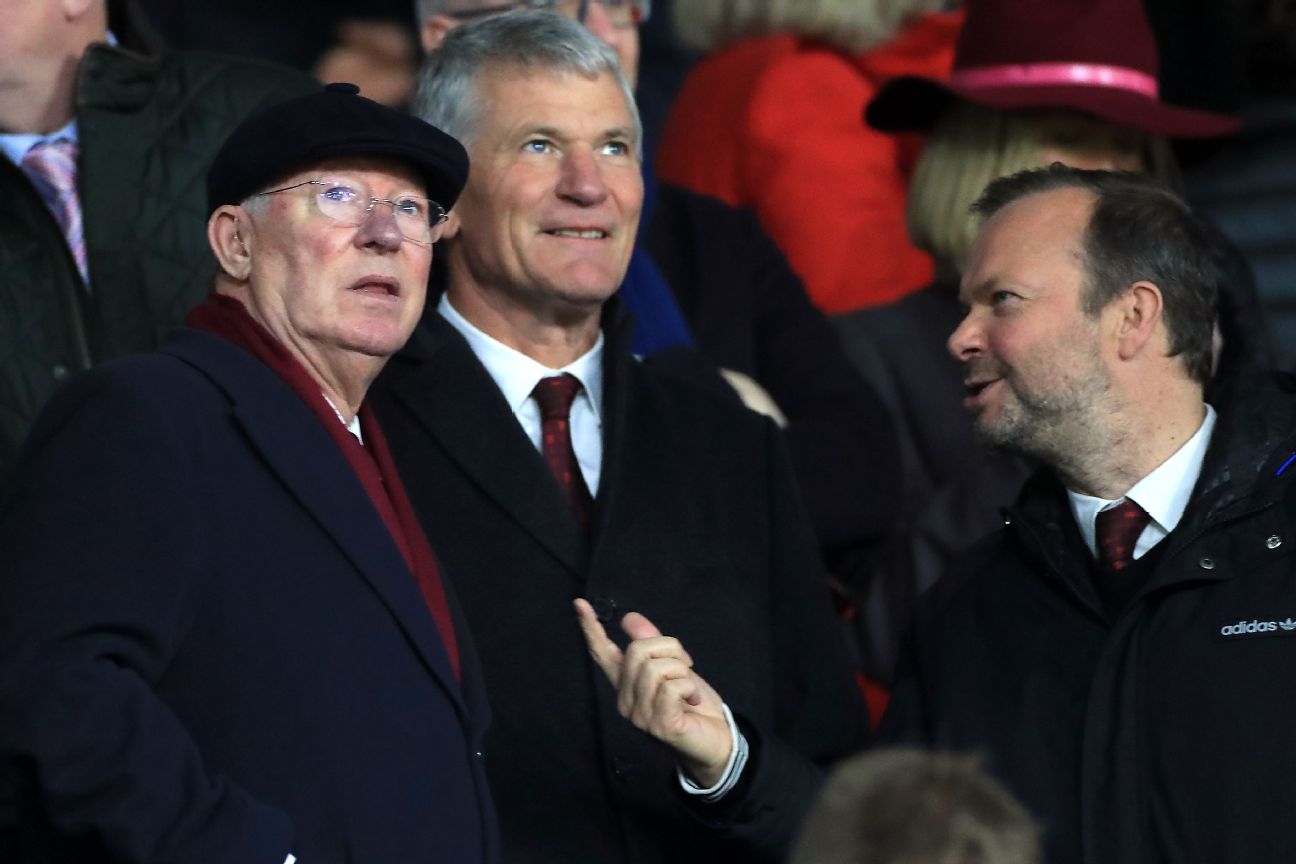 "This is great, isn't it? Me, Sir Alex and David Gill... The Three Musketeers ride again. Right, guys?"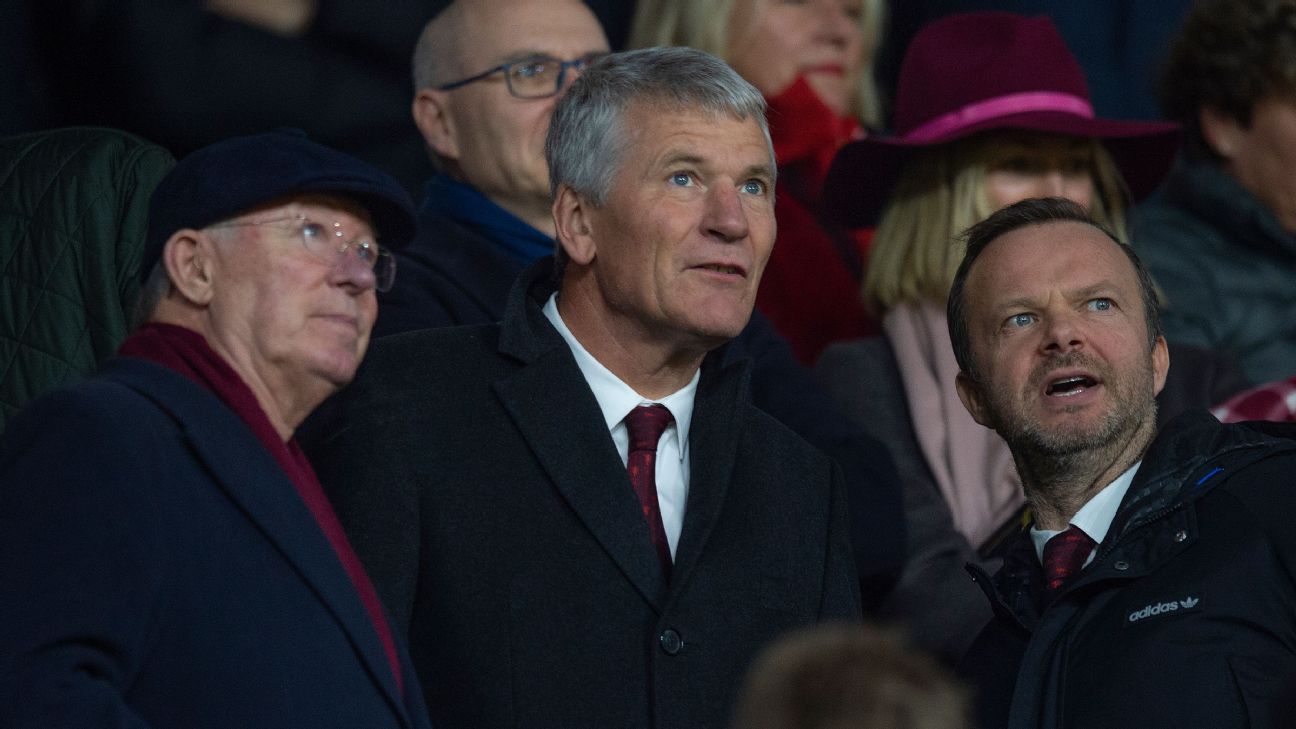 "Ed, we haven't kept a clean sheet in their last 12 away league matches, our worst run since 1986. How are you going to executive vice-chair your way out of this rut?"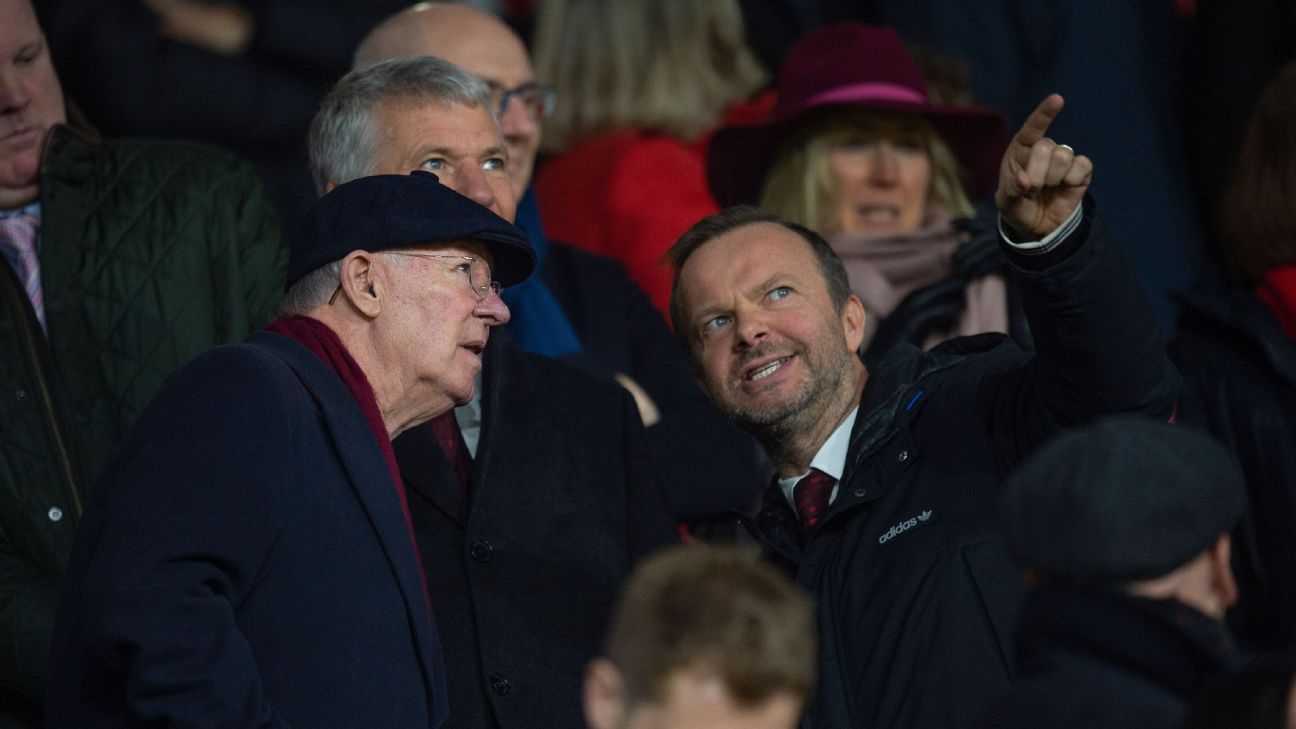 "Look, there's a plane. What does it say on that banner?... 'Woodwind out'... That doesn't even make sense."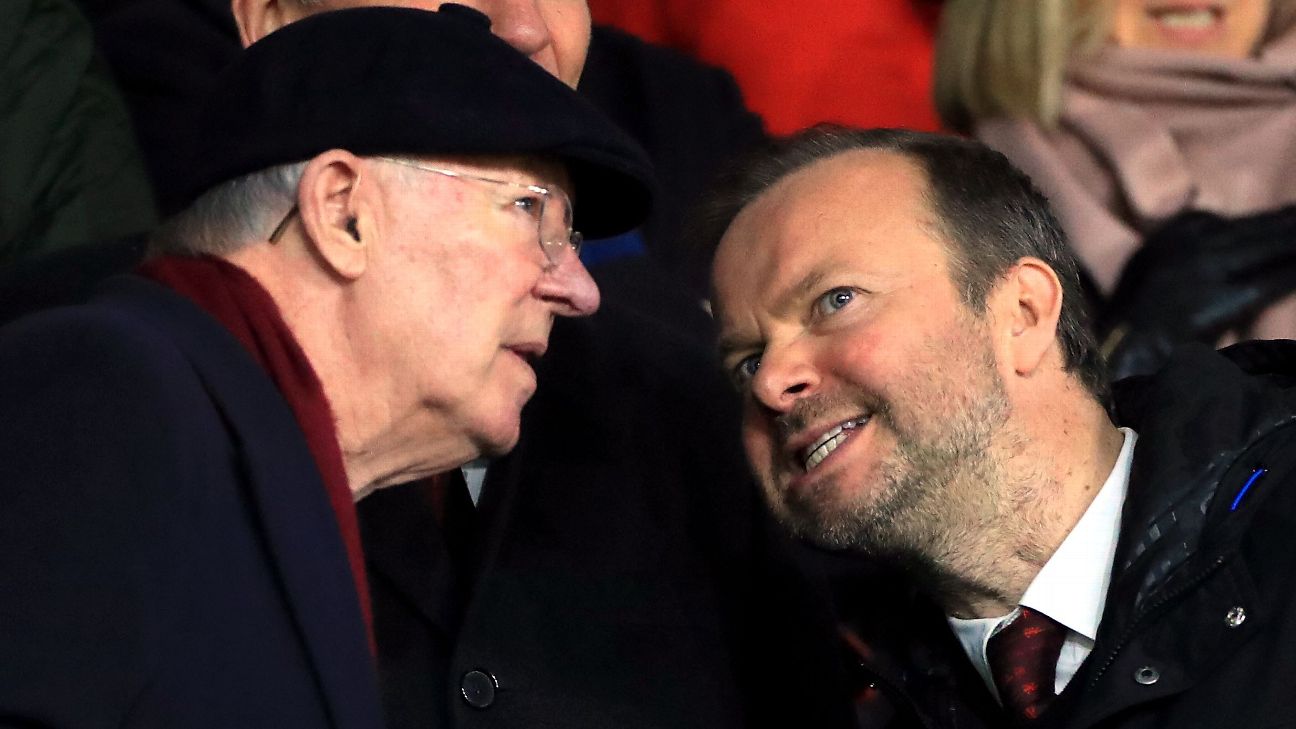 "Listen, 3-3 against a team with overlapping centre-backs is a perfectly admirable result, I reckon."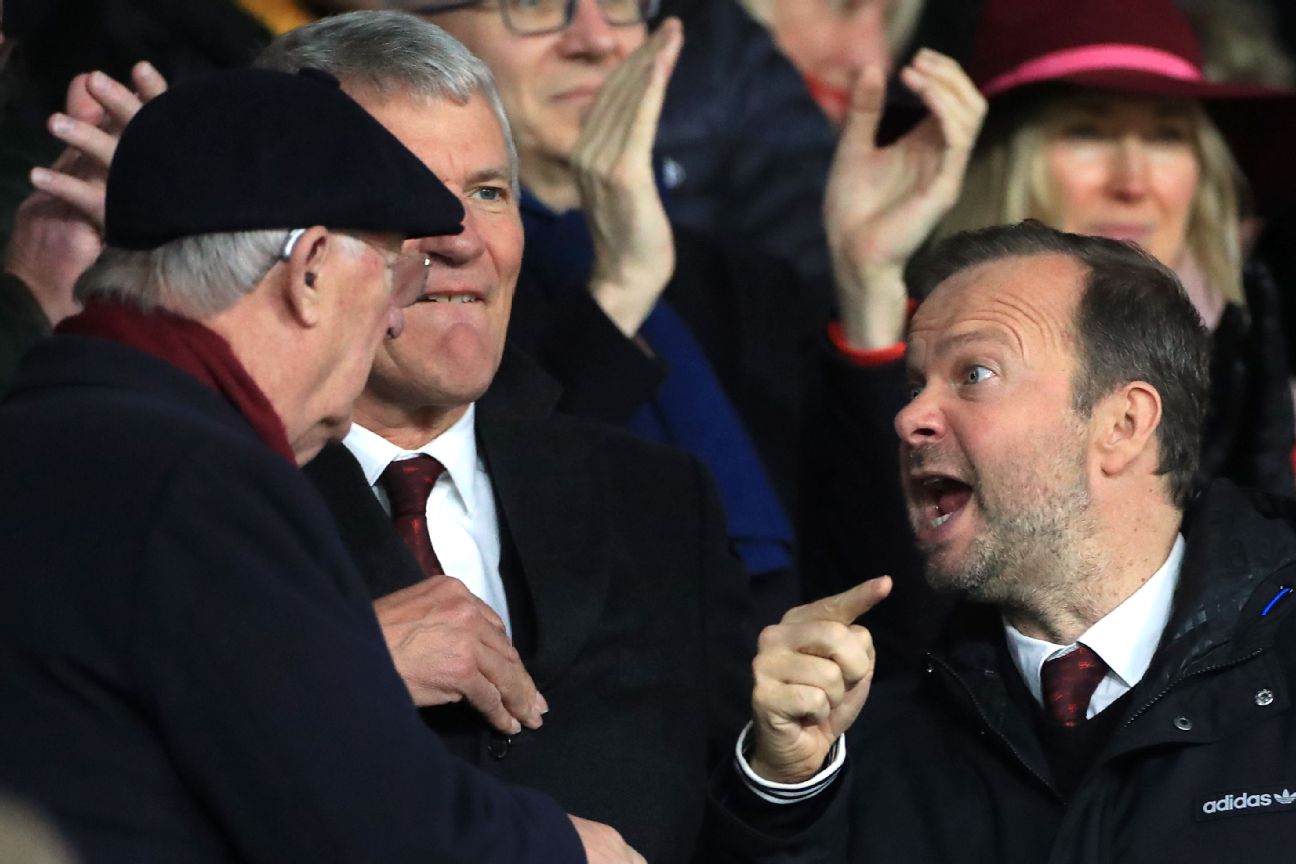 "Look, things have changed since you retired! I've spent over £800m on players since then. Do you know how many official noodle supplier deals it takes to cover those costs?"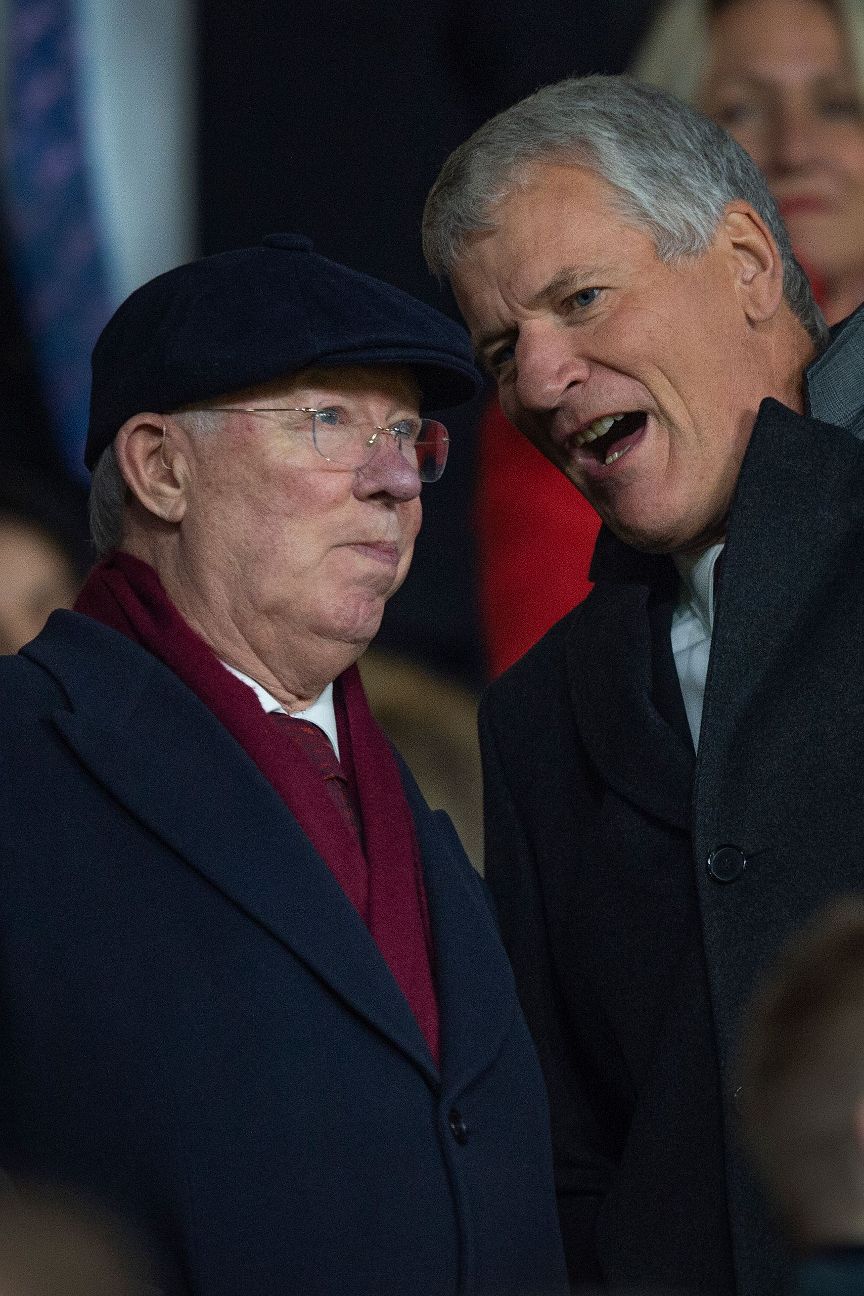 "Is it worth giving Mauricio Pochettino a call, Sir Alex?"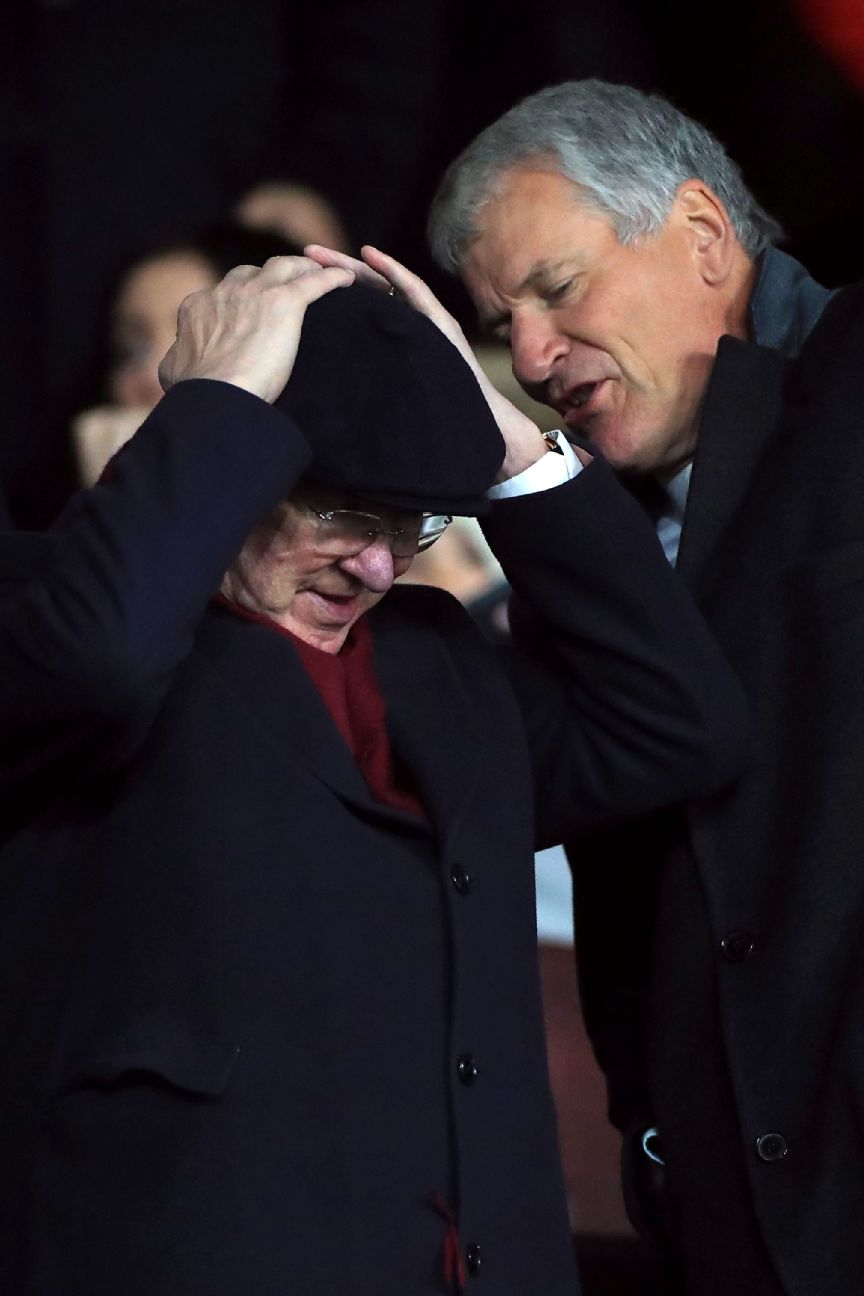 "Aye. Maybe Daniel Levy, too. This guy's doing my head in..."
- ESPN Premier League fantasy: Sign up here!
- FC 100: Ranking the world's top players
Leicester enjoy night out in Disney fancy dress
Schmeichel og Leicester-spillerne klædt ud i Tivoli 😅😂@LCFC Players "dressed up" for fun in Tivoli 🥳🇩🇰#lcfc #PremierLeague #pldk @premierleague pic.twitter.com/VGxSH1tQB1

— TV 2 SPORT (@TV2SPORTdk) November 24, 2019
Sitting pretty in second place in the Premier League, Leicester City decided to treat themselves to a well-earned pre-Christmas getaway to Denmark.
After beating Brighton on Saturday, several members of the Foxes squad flew out to spend a couple of days enjoying a Disney-themed fancy dress party in Copenhagen.
Locals were treated to the sight of Buzz Lightyear, Woody, Captain Hook, Peter Pan, Tinkerbell, Mr. Potato Head and Sully from Monsters Inc. all wandering around the Tivoli area of the city.
It's perhaps worth noting that Leicester also enjoyed a festive trip to the Danish capital in 2015, shortly before going on to win the top-flight title.
Just saying.
Messi playing bottle-flip game with son Ciro is just too cute
Messi playing with his son Ciro is one of the cutest things you'll see all day 🤗

(via antonelaroccuzzo/Instagram) pic.twitter.com/yu9SfMqn4d

— ESPN FC (@ESPNFC) November 24, 2019
Be prepared for a cuteness overload with this latest Instagram story from Antonella Roccuzzo, wife of Lionel Messi.
It looks like rather than introducing son Ciro to the family business, Messi is instead teaching his youngest to become a bottle-flipping world champion.
Messi even flips bottles like a Ballon d'Or winner. Is there anything the Barca star can't do?
Looks like little Ciro might just be a chip off the old block too.
AC Milan stars glued to their phones... right before kick-off
Relive the goosebump inducing scenes minutes before kickoff in Milan vs Napoli. Added to the pantheon of great dressing room speeches. I WILL GO TO WAR WITH YOU, LUCAS! pic.twitter.com/718byKV5A3

— Matteo Bonetti (@BonettiESPN) November 24, 2019
With their season off to an underwhelming start, Milan had a chance to arrest the slump on Sunday with a big game against Napoli.
As you might expect, the prematch atmosphere at the San Siro was tense and nervous with Milan knowing that, after losing three of their previous four matches, a win would thrust them back into the top half of the table.
Inside the dressing room, mere minutes before kick-off, the Rossoneri heroes were busy psyching themselves up for battle -- by checking their phones.
ESPN reporter Matteo Bonetti posted the images after seeing them in the prematch broadcast feed.
Milan went on to muster a 1-1 draw (replay the game on ESPN+ in U.S.) against a Napoli side enduring similar struggles, though at the very least it wasn't another defeat.